Musicians Rihanna and A$AP Rocky were the last to arrive at the 2023 Met Gala, nearly an hour and a half late.
They followed the arrival of Cardi B, who walked the carpet at about 8:45 p.m. ET, according to the TODAY.com team on site. Rihanna and A$AP arrived at 10:15 p.m. ET.
The Vogue-run livestream hosts tried to "tap dance," as it is called in the biz, until their arrival but eventually had to end the live show before the two arrived.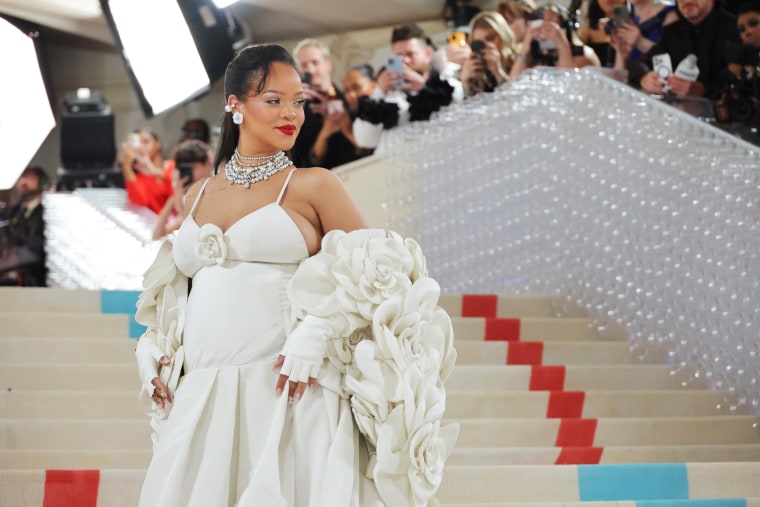 At one point during the wait, photographers were even jokingly taking photos of a cockroach skittering across the beige red carpet.
The couple eventually made it, however, and walked up the iconic steps of the Metropolitan Museum of Art.
Vogue reported Rihanna wore a custom Valentino couture dress and a silk faille cape embellished with more than 30 fabric camellias that featured 500 petals each.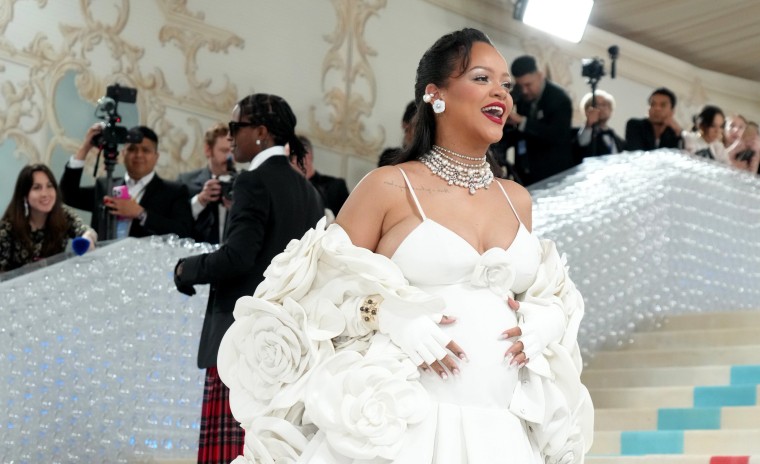 The cape, around 5-feet long, also covered her head. The Fenty-creator also wore white sunglasses with eyelashes for effect.
As she progressed up the stairs, Rihanna took the cape off to wear around her shoulders and smiled for the cameras. At one point, she placed her hands on her growing baby bump.
The singer briefly stopped to talk to the TODAY team.
"Wow, thank God I came!" she quipped as she passed by.
Rihanna, who is also mom to an almost 1-year-old son, first showed off her baby bump during her Super Bowl performance in February. Shortly after, her reps confirmed that she and A$AP were expecting their second child together.
Never one to shy away from putting her baby bump on display, on Sunday she posted a photo of herself in a feathered white minidress.
"not even monday," she captioned the post, referring to the Met Gala, which is also known as the first Monday in May.
Rihanna also rocked a sheer leather gown at the Oscars in March.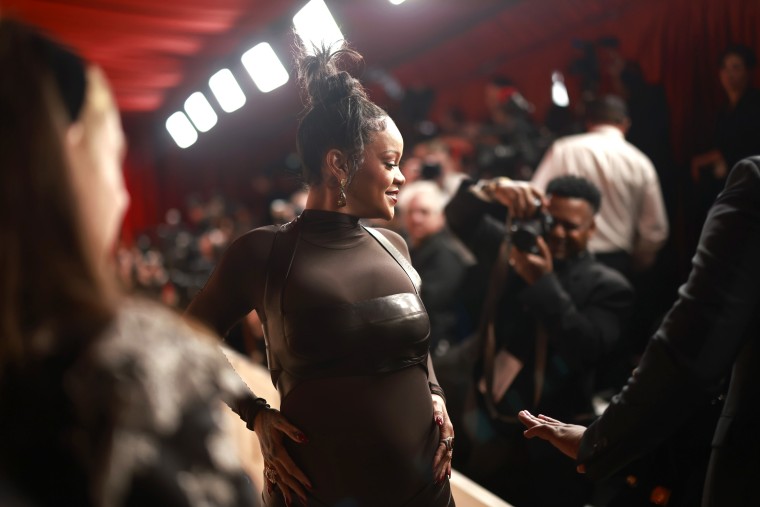 Later during the show, she changed into a sparkly bustier with sheer fabric over her baby bump to perform.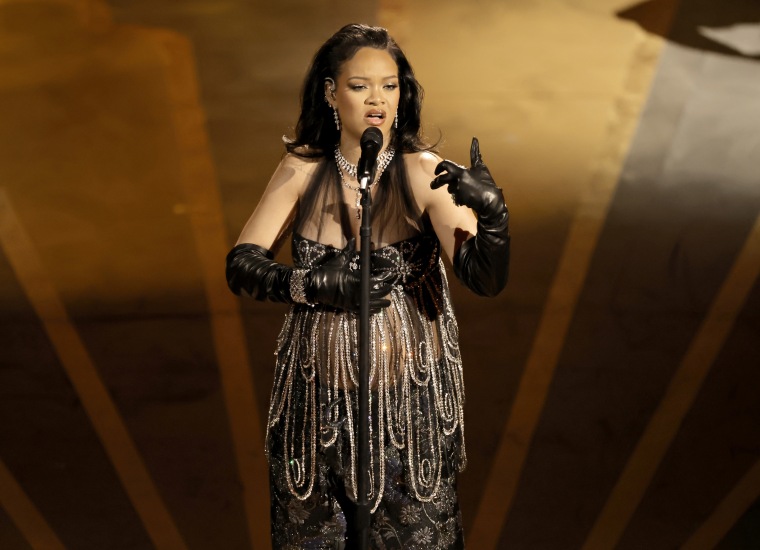 She first revealed her current pregnancy while performing during the Super Bowl in a red bodysuit.