The "Law & Order: Special Victims Unit" family is mourning Richard Belzer following the news of his death at the age of 78. 
On Feb. 19, Universal Television and NBC issued a statement confirming the actor had died. 
Belzer introduced the world to one of television's most loved and well-known cops, Detective John Munch, on the series "Homicide: Life on the Street" in 1993. He went on to reprise the character in "Law & Order: Special Victims Unit" and starred on the hit NBC series from 1999 to 2013.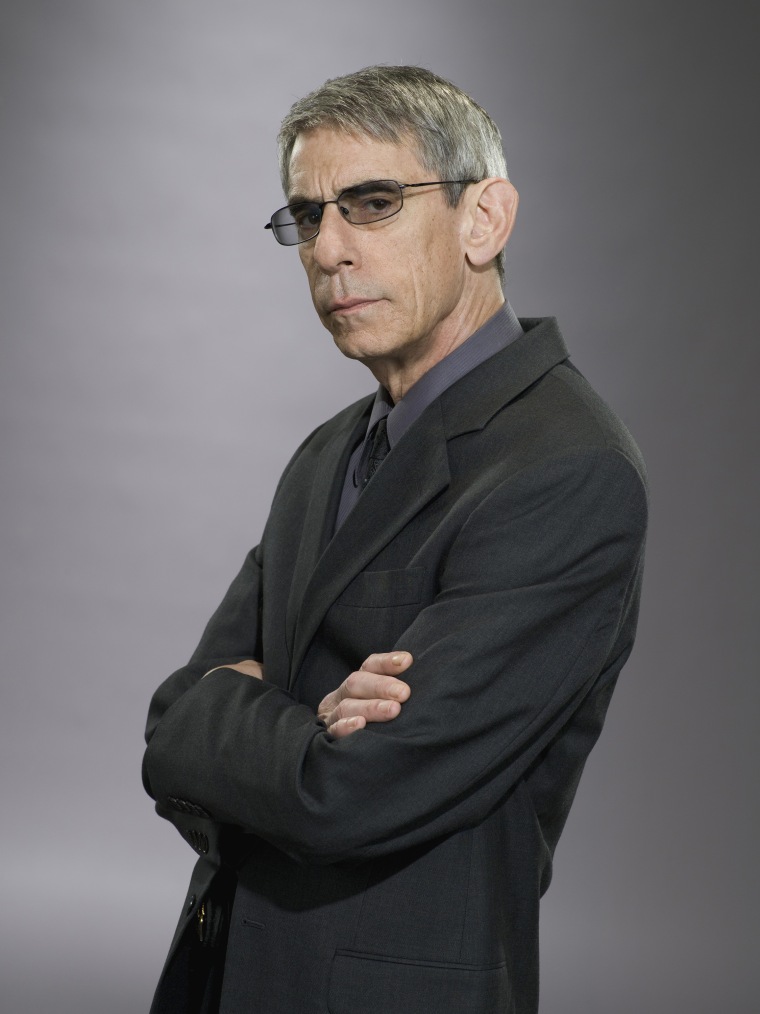 The late actor also made cameos as Munch in several other series. 
After learning about Belzer's death, many of his former "SVU" cast members took to social media to celebrate his legacy. 
"SVU" star Mariska Hargitay posted a heartfelt message to Instagram.
"Goodbye my dear, dear friend. I will miss you, your unique light, and your singular take on this strange world," she wrote in a statement. 
She added, "I feel blessed to have known you and adored you and worked with you, side by side, for so many years. How lucky the angels are to have you. I can hear them laughing already."
Hargitay wrote that she will love Belzer "now and forever."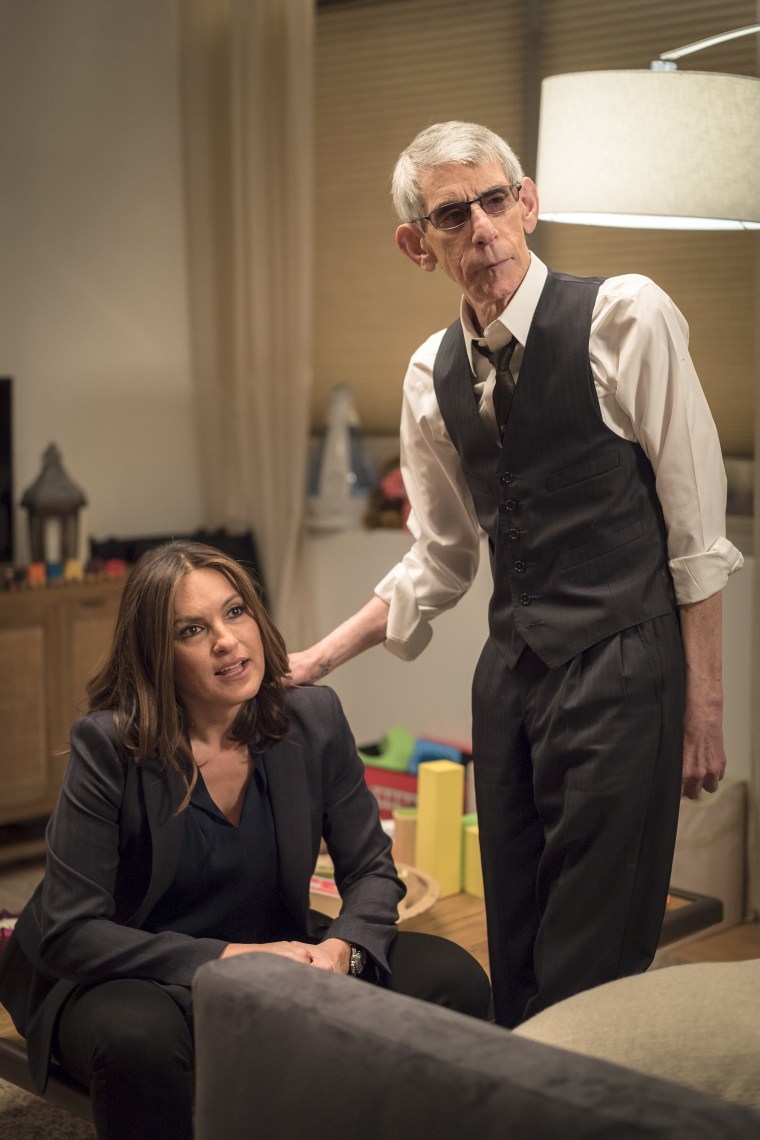 Christopher Meloni, who plays Detective Elliot Stabler in the "Law & Order" universe, uploaded a sweet photo to Twitter of him planting a kiss on Belzer's cheek. 
"Good bye mon ami. I love you. #TheBelz," he said in the post. 
In a second tweet, Meloni uploaded a throwback photo of Hargitay feeding Belzer on set as Olivia Benson and John Munch. 
On Instagram, Meloni called Belzer a "beautiful soul" and "a dapper dresser."
"Never met anyone like him, and I never will again," he wrote in a post on Feb. 19. "Ur last words have helped make ur passing easier to take."
Writer Bill Scheft, a friend of Belzer's who was present at his death, told The Hollywood Reporter that the actor's last words were "F*** you, motherf*****."
Dick Wolf, producer of the "Law & Order" franchise, paid tribute to Belzer on Instagram, calling Munch "one of television's iconic characters."
"I first worked with Richard on the 'Law & Order'/ 'Homicide' crossover and loved the character so much," Wolf recalled. "I told Tom (Fontana) that I wanted to make him one of the original characters on 'SVU.' The rest is history."
He concluded, "Richard brought humor and joy into all our lives, was the consummate professional, and we will all miss him very much." 
Ice-T, who plays Munch's former partner, Odafin "Fin" Tutuola, shared a photo of himself and Belzer on Twitter, writing "I'll miss you homie."
"After one of the most amazing weeks of my life. I wake up to the news I lost my friend today," the rapper said in the post. "Belz is gone.. Damn it! But remember this..'When you ARE having real fun and are Truly Happy. ENJOY it to the fullest! Cause Pain is inevitably coming.' I'll miss you Homie."
Dean Winters, who has appeared in over 30 episodes of "SVU" from 1999 to 2019 as Detective Brian Cassidy," shared a throwback picture of Munch and Cassidy together, calling Belzer his "brother" in the caption.
Winters explained that the two became friends back in 1992 and their friendship grew when he booked his first role on "Homicide: Life on the Street."
He revealed Belzer told Wolf that he would only join "SVU" if Cassidy was written as Munch's partner. 
"There aren't a lot of people with class like that left," Winters wrote, praising the late actor. 
He continued, "Everyone can have water, not everyone can have class. Richard Belzer had class for days. I will miss this man very much." 
"SVU" executive producer Warren Leight posted a YouTube clip to Twitter from the 2016 episode where Munch returned for his final appearance on the show. 
"Richard Belzer was the first actor to welcome me when I started at SVU," the executive tweeted. "Open, warm, acerbic, whip smart, surprisingly kind.  I loved writing for Munch, and I loved being with Belz.  We sensed this would be his parting scene. Godspeed Belz…"
Fellow "SVU" executive producer and writer Julie Martin, who also worked with Belzer on "Homicide: Life on the Street" shared on Twitter that collaborating with him "has been a hilarious, surprising and always joyful experience."  
Martin added, "I'm sure he's giving 'em all a lot of laughs upstairs." 
Other longtime friends of Belzer honored the comic as well. 
"Actor and original "Saturday Night Live" cast member Laraine Newman penned a message expressing her love for the fellow comedian. 
"He was one of my first friends when I got to New York to do SNL," she said, reminiscing about the two going to dinner every week. "One of the funniest people ever. A master at crowd work. RIP dearest." 
Billy Crystal praised Belzer for his sense of humor. The "When Harry Met Sally" star tweeted, "Richard Belzer was simply hilarious. A genius at handling a crowd. So sad he's passed away." 
Actor and comedian Marc Maron said Belzer was "an original" and "one of the greats." 
Jon Stewart said the late actor was "a master" at entertaining a crowd.