Rebel Wilson is engaged!
After first announcing her relationship with fashion designer Ramona Agruma last June, Wilson shared in an Instagram post on Feb. 19 that they "said YES!"
In the first picture, Wilson holds her fiancé's hand, showing off Agruma's Tiffany engagement ring, as the two share a kiss in the background. In the next image, Wilson and Agruma kneel in front of Sleeping Beauty's castle at Disneyland, surrounded by blush flower petals and wearing matching striped shirts with a heart on it.
"We said YES!" Wilson captioned the post, adding two pink heart emoji. "Thank you @tiffanyandco for the stunning ring and to Bob Iger and the incredible team at Disneyland for pulling off this magical surprise!"
Their Disneyland engagement matches how Wilson's initially announced their relationship.
"I thought I was searching for a Disney Prince… but maybe what I really needed all this time was a Disney Princess," she captioned a photo of her and Agruma on June 9.
On her Instagram story, Wilson shared additional pics from their Disneyland visit, including one of them dancing at night in front of the bright lights of the castle and one from "moments before," in which her and Agruma pose for a photo, each holding a churro.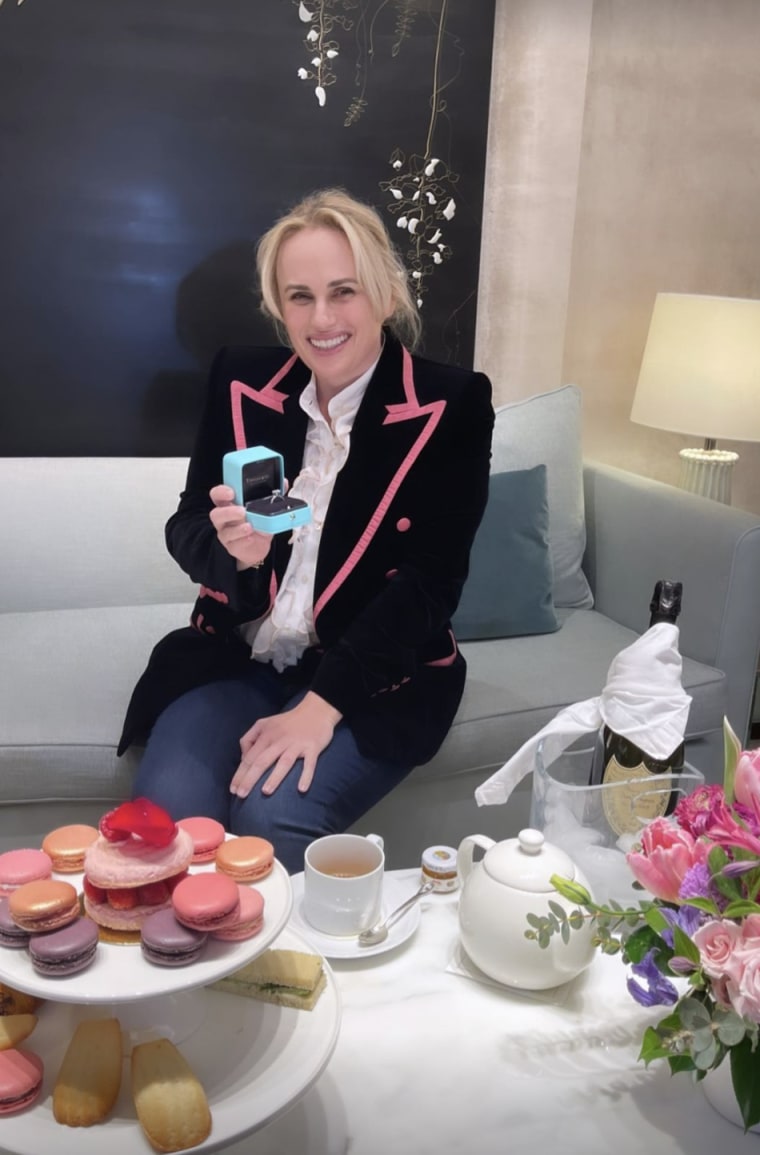 She also shared a snap from "a few days before," in which Wilson holds a bright blue Tiffany box holding the engagement ring. She also showed off the ring in a short video.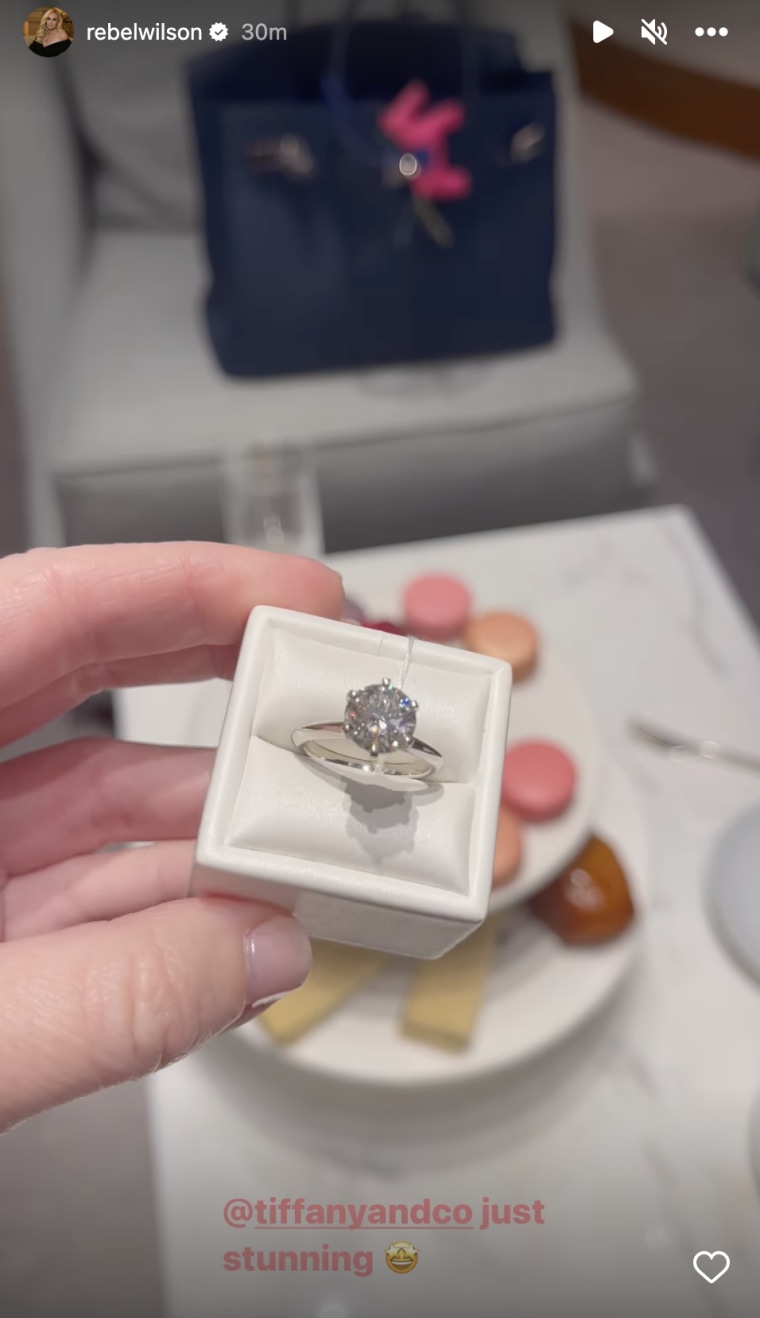 Rumors of their engagement circulated online back in November, which Wilson shut down at the time.
"Thanks for the well wishes but we are NOT engaged," she wrote at over a brief clip of herself and Agruma posing in front of the castle at Disneyland.
Wilson has also been candid about the experience of telling her family about her relationship with a woman. In an episode of the "Life Uncut" podcast from Feb. 13, she said that the news was "rushed," after a Sydney Morning Herald journalist allegedly pressured Wilson to reveal her same-sex partner.  
"Luckily they were so amazing and my whole family's just been amazing," the actor said. 
But Agruma's family hasn't been as "accepting," she shared.
"In many respects it's been a lot harder on her to have to make the news public… like how we had to," Wilson said.