Kyle Richards says she owes her sleek new look to exercise and healthy diet changes — including staying away from booze.
"The Real Housewives of Beverly Hills" star, 54, answered questions about her body transformation in DMs with fans on Feb. 7, reported People. Richards shared snippets of the conversations in her Instagram story.
When one fan asked Richards how she was feeling since giving up alcohol, the reality star gave the change two thumbs up. "Truth is I don't miss it at all," said Richards, noting that she quit drinking seven months ago.
The Bravo star added that she has no plans to add alcohol back into her diet anytime soon. "I feel amazing so don't see the point right now," she said.
That goes, too, for Richards' onscreen drink of choice — the margarita. When another fan asked if she missed sipping the beverage, Richards replied "So far, no ..."
The "Halloween Ends" star's toned physique has some fans wondering if she's used a weight loss drug to achieve her result —  a rumor Richards shot down herself.
"I cannot stand people saying that because people that know me know that I'm up every day at like 5:30 a.m. 6 a.m. at the latest… I'm in the gym for two hours," Richards told "ExtraTV" earlier this month.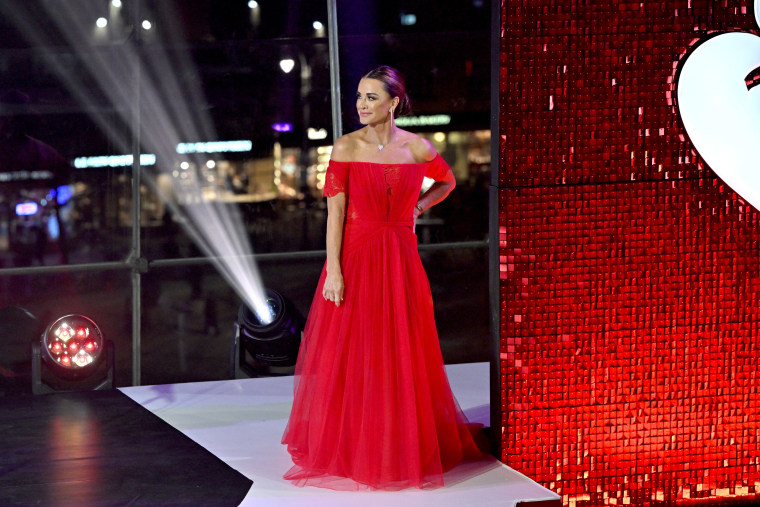 "I really put a lot of effort into my diet and exercise and taking care of myself, so when people like to think I took the easy way out, it's frustrating," she added.
Richards said rumors about her using a weight loss drug are especially upsetting because she wants to be a role model to others desiring to get into shape.
"Sometimes I turn my cheek the other way and ignore it, but I work really hard and it really bothers me, and I would like to be able to be an inspiration to people," she said, adding, "So don't think I took the easy way out. Like, follow what I'm doing and you'll see changes."