"Real Housewives" star Jen Shah's prison sentence has been reduced by one year, according to the Federal Bureau of Prisons' inmate database. 
Shah, 49, who reported in February to the Federal Prison Camp in Bryan, Texas, is now scheduled to be released in August 2028. The Bravo star was ordered by a federal judge in January to serve 6 and half years in prison for running a nationwide telemarketing scheme that targeted  elderly victims. 
"I have spoken with my client Jen Shah over the phone this week — she is doing well and remains committed towards making her victims whole," Shah's manager, Chris Giovanni, told NBC News in a statement. "She has initiated her payments towards restitution, and we hope to have her home as soon as possible so that she may resume life with her family and work, putting this chapter of her life behind her."
Shah and her "first assistant," Stuart Smith were charged in March 2021 with perpetrating a wire fraud and money laundering scheme that "generated and sold lead lists" of innocent individuals for other members of their scheme to repeatedly "scam" from 2012 through 2021, the U.S. attorney's office said.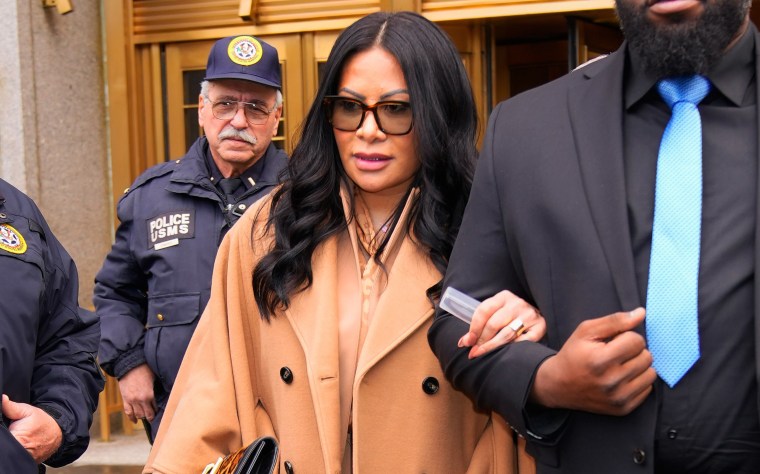 Shah initially pleaded not guilty in April 2021, but in July — in a dramatic courtroom reversal a week before her trial was slated to being — she pleaded guilty to the wire fraud count. As part of her plea agreement, the money laundering charge was rejected and Shah agreed to forfeit $6.5 million, 30 luxury items, and 78 counterfeit luxury items, and to pay around $6.6 million in restitution.
At Shah's sentencing, she said that she had "come to terms that I have gone against these core values and I am deeply sorry for what I have done," adding that she wanted to "apologize to all the victims and families, and I take full responsibility for the harm I caused and will pay full restitution to all of the victims."
On March 24, Shah's attorney Priya Chaudhry filed a motion asking to withdraw as counsel, according to court documents. 
"ChaudhryLaw seeks to withdraw as counsel for Defendant because the client has failed to pay the fees and expenses owed to the Firm and has thus breached her contract with the Firm," the documents filings.  
Shah entered into a legal agreement with ChaudhryLaw in July 2021. At the time of Chaudry's filing a portion of the fee "remains outstanding," and Shah owes expenses for the "digital hosting of discovery with an outside vendor," according to the court documents.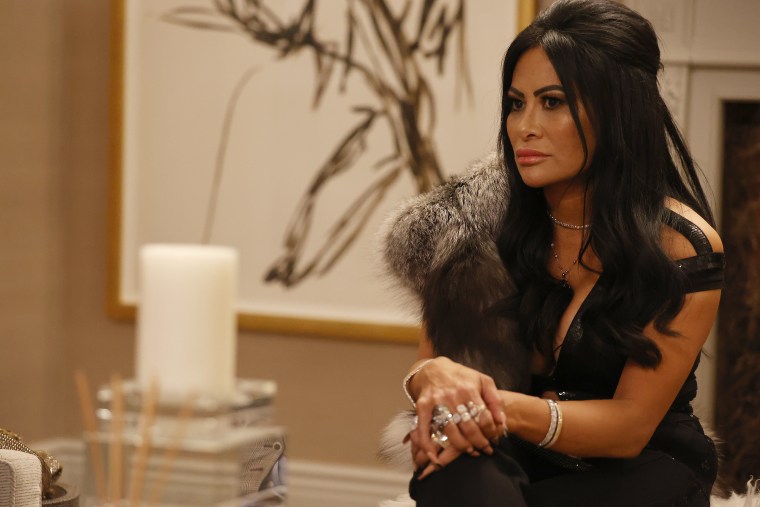 Chaudhry said in the filings that her firm had made several attempts to collect the outstanding fees and expense, including six times since July 2022. 
"Defendant and her husband repeatedly promised to pay these outstanding amounts, and the Firm continued to provide services, relying on the written engagement with Defendant and the promises of her husband," according to court documents. 
 ChaudhryLaw, according to the filings, sent a letter to Shah at the Federal Prison Camp in Bryan, Texas in early March, notifying her that she is "obligated to make payment pursuant to the Fee Agreement" and informed Shah of their "intention" to file the motion. As of now, the judge has yet to weigh in on Chaudhry's request.
Chaudhry did not immediately return NBC News' requests for comment. But, ahead of Shah reporting to prison in February, Chaudhry told NBC News in a statement that "Jen Shah's resolve to make her victims whole and to turn her life around is unyielding." 
"She is committed to serving her sentence with courage and purpose, fueled by her desire to make amends for the hurt she has caused and to help others in her new community," Chaudhry added.
This story first appeared on NBCNews.com.