Paul Newman and Joanne Woodward were one of Hollywood elite couples, and one of their children is sharing an intimate look at their lives away from the camera.
Melissa Newman has written the book "Head Over Heels: Joanne Woodward and Paul Newman: A Love Affair in Words and Pictures," which features a slew of personal moments and photos of the couple and their family.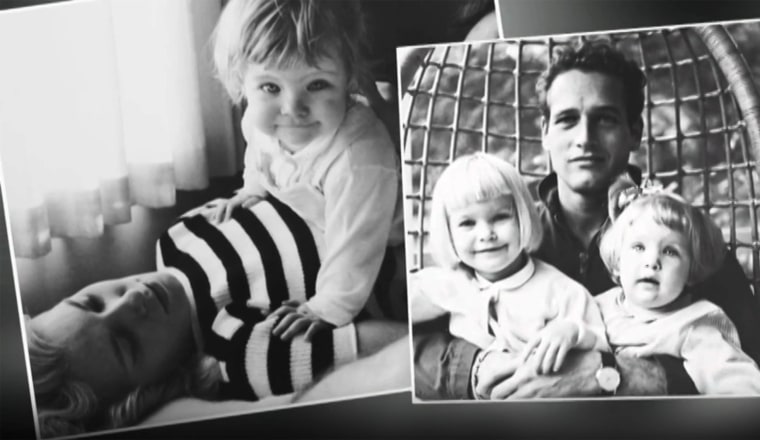 "I always say I had a picture of my dad as a cowboy and a picture of my mom as a stripper," Melissa Newman told TODAY's Jenna Bush Hager in an interview that aired Oct. 10, the same day that the book came out.
"At one point, those were the only two family pictures I had," she continued. "And we were having baby groups and playdates and they would say, 'Who are these people?' And I would say, 'They're my parents.' And they just wouldn't say anything else."
Paul Newman and Woodward met while working on the Broadway show "Picnic" in 1953 and married in 1958. They had three daughters, Elinor "Nell," Melissa and Claire "Clea." (Paul Newman also had three children from a previous marriage.)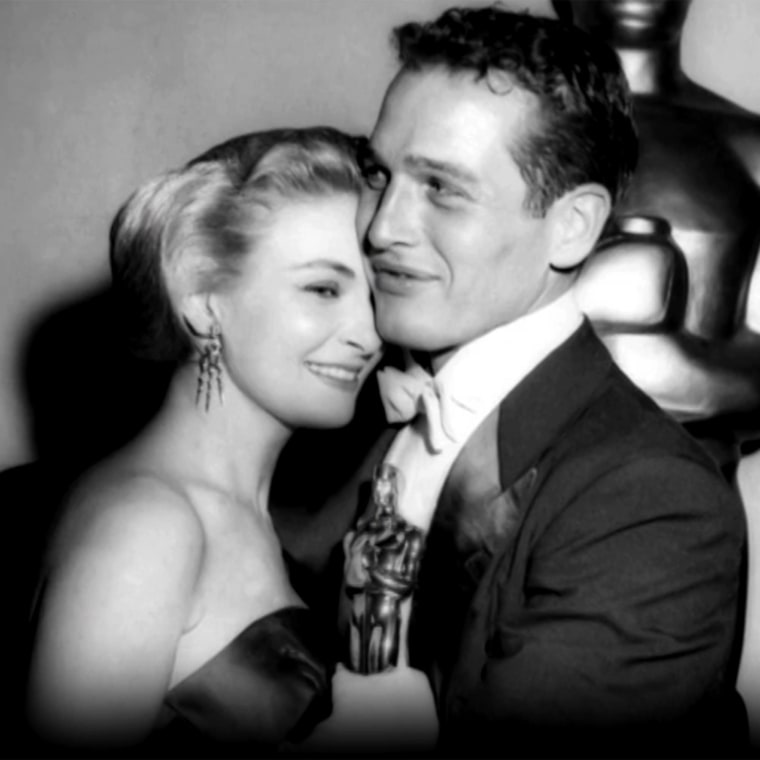 While Melissa Newman says her parents' relationship was "complicated," she also says there was a deep bond, which is captured in the book.
"I think what I found so fascinating is this sort of inexorable connection that they had," she said.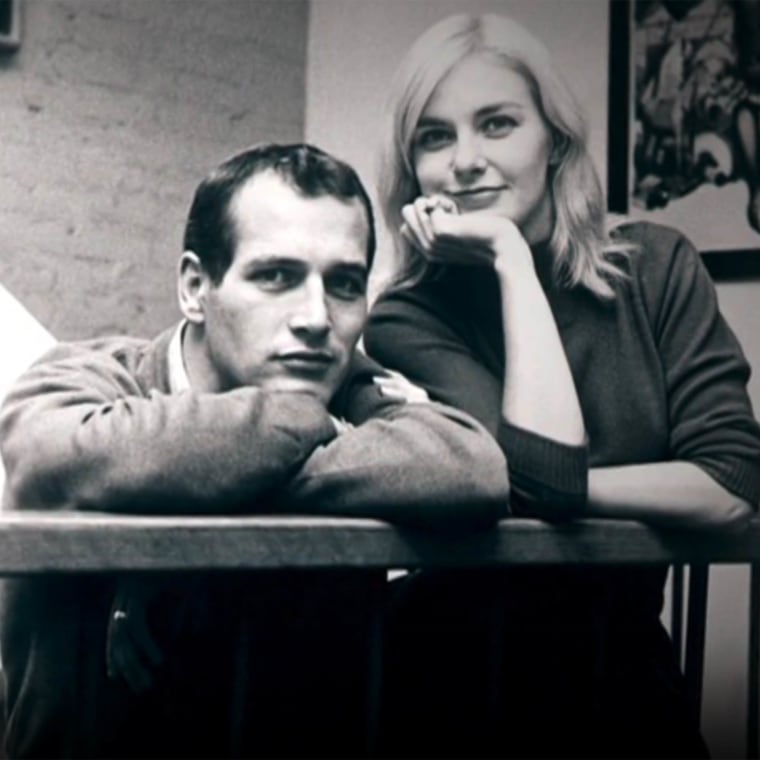 "The picture on the cover of the book is from very, very early in their relationship. You can see how it was a snowball rolling down a hill. They found each other."
She also said her father had a playful side with her mother.
"I would watch my father walk by my mother, and he would just do this little pinch," she said. "As they were walking by, they would just touch each other. They were very affectionate with each other."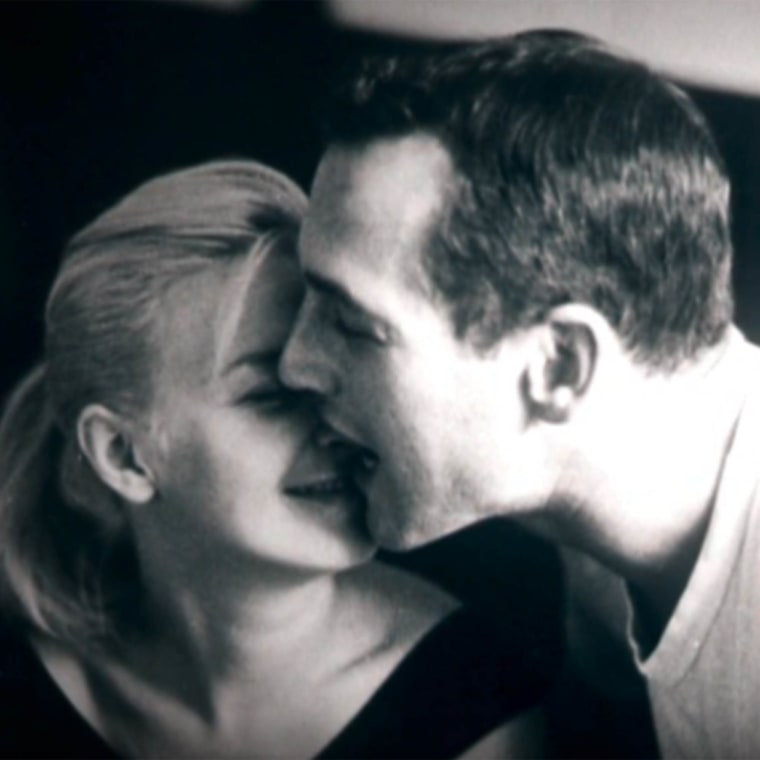 Woodward, 93, remained married to Paul Newman until his death in 2008. Both stars had celebrated careers, with each notching Academy Awards and co-starring in more than a dozen movies. And while they were one of Hollywood's A-list couples, they also enjoyed simple activities like cooking, fishing and playing with their kids.
Melissa Newman said the book captures the two sides of their lives, as stars and as regular parents.
"The very first big photo in the book is the picture of my sister and she's pointing at a picture of my mother. My mother's completely glamorous and dressed up, and that so perfectly illustrates this," she said.
"You know, there was that and then there was my mother, who was really hands on when she was home. She knew where everybody was. It was typical. Don't ask my dad where anybody is. Ask my mom."
Melissa Newman also said her father was hard on himself when it came to parenting.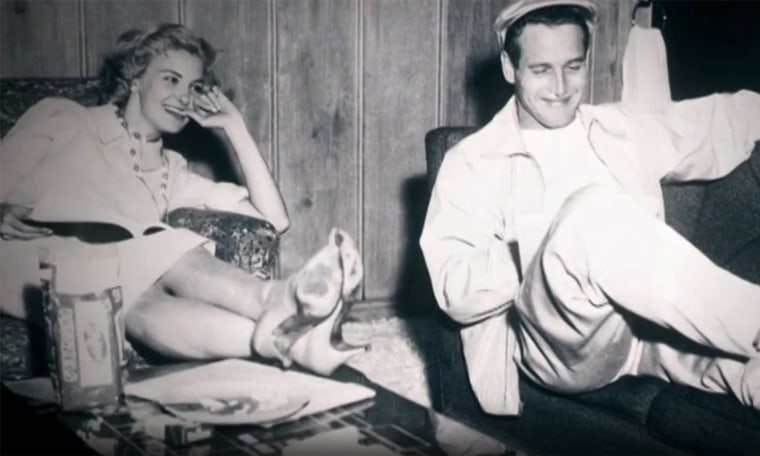 "My father said to me once — it's the biggest compliment — he said, 'You and (her husband) Raphe broke the cycle of bad parenting', and I was like, 'Thanks, dad!'" she laughed.
The book's photos give readers an inside look at the couple's love story, which Melissa Newman said lasted until the very end.
"He just found her endlessly fascinating," she said.
"I really honestly feel like my dad, on a desert island, my dad just wanted my mom there," she added.