Things are heating up between Chase Stokes and Kelsea Ballerini.
On Thursday, Feb. 23 — the same day that Season Three of "Outer Banks" premiered — Stokes, 30, shared a sweet photo on his Instagram stories of Ballerini giving him a kiss on the cheek, and on the side of the pic, he wrote, "my ❤️."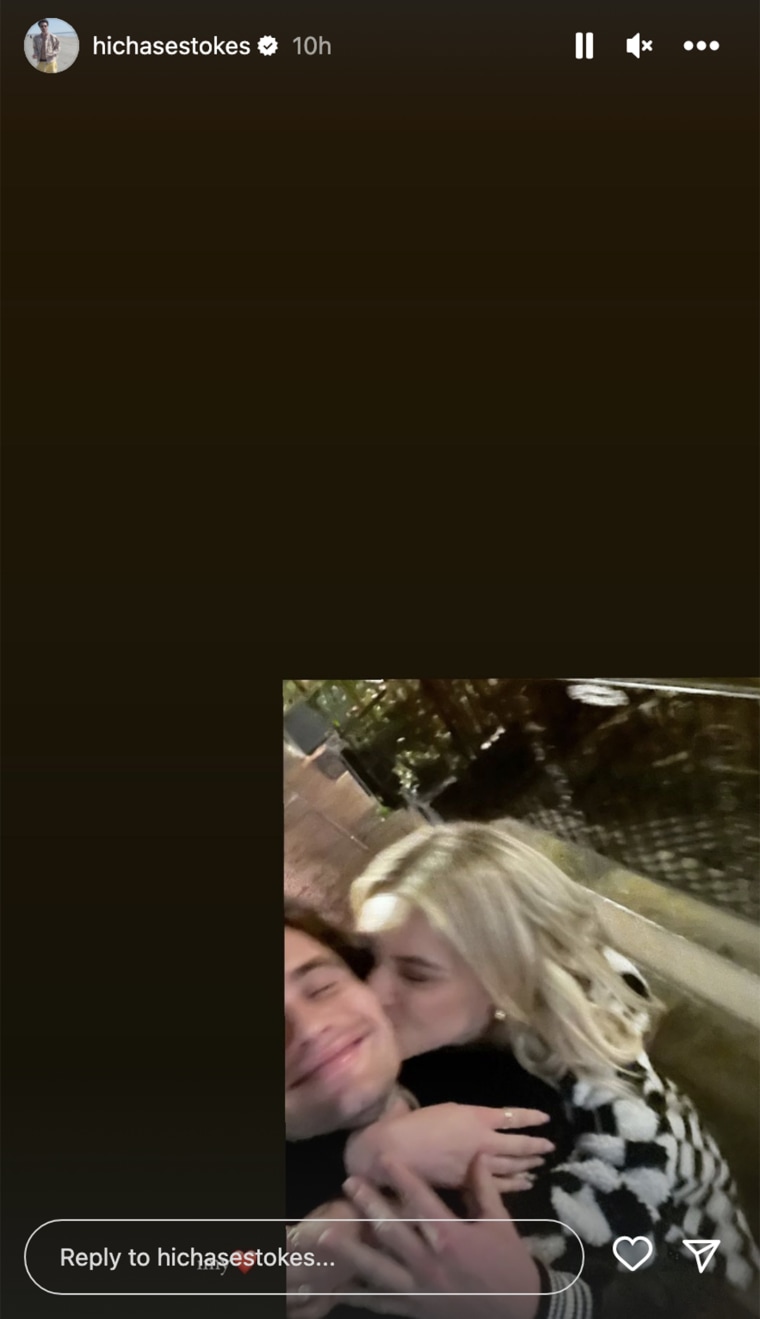 That same day, Ballerini also took to her IG stories to promote the new season of "Outer Banks." She shared a promotional photo of Stokes in the series and typed out a smiley face underneath it.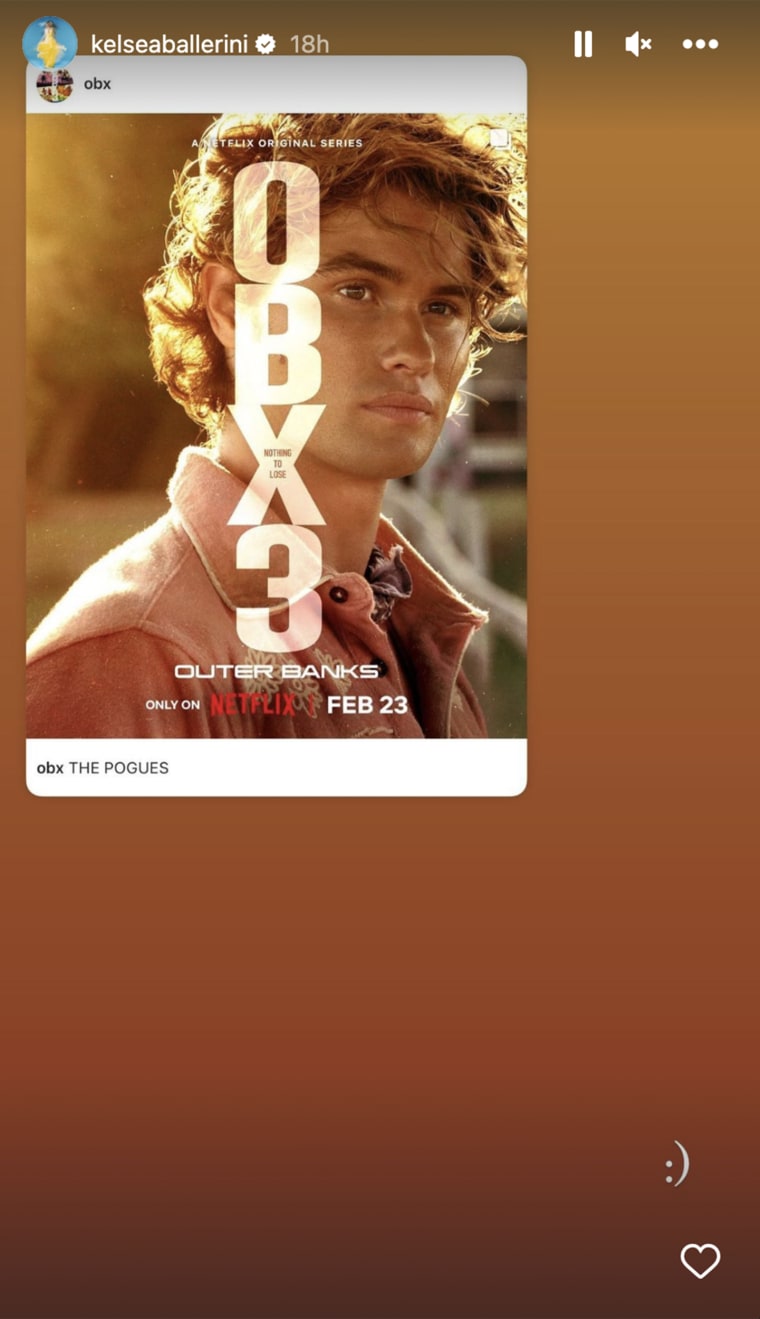 Stokes' and Ballerini's posts come after the actor posted a photo of him and Ballerini cozying up at a football game.
The pair attended the College Football National Championship, where the University of Georgia beat Texas Christian University on Jan. 9, and in the pic, the pair seem to be sharing a kiss.
Stokes posted the pic with a series of other snaps on Instagram, with "lil recap" as the caption.
On a Feb. 22 appearance on the "Call Her Daddy" podcast, Ballerini said she started talking to Stokes on social media when she slid into the actor's DMs.
"I've never seen ("Outer Banks"), but I just knew of him, and yeah, so I followed him, and he followed me, and I just swan dove right on in," the "Half of my hometown" singer said.
In the interview, Ballerini said that she kept the introduction simple and just said, "'Hi, Chase Stokes,'" in her message.
The pair got together after Ballerini filed for divorce from musician Morgan Evans in August 2022 after almost five years of marriage.
Stokes also recently came out of a relationship with his "Outer Banks" co-star Madelyn Cline. After dating for about a year and a half, they ultimately split in November 2021.
On the podcast, Ballerini said that she and Stokes are "just vibing" with one another, and she's enjoyed returning to the dating scene after her divorce.
"I was ready to open back up," she said. "I've just felt, why not? I've never really dated, I don't know how it works. I'm like, 'Let's just put ourselves out there; let's just vibe.' And it's been fun."