Oprah Winfrey says the news of Tina Turner's death "stunned" her into "immediate tears."
In a May 25 piece published on her digital forum OprahDaily.com, the talk show host shared how she learned that the legendary singer, also her longtime friend, had passed. Turner who through songs like "The Best" and "Proud Mary" became known as the Queen of Rock' n' Roll, died at the age of 83 in Switzerland on May 24 following a long illness.
Winfrey recalled in her piece that she was heading to a gala dinner in Milan with Gayle King, who relayed the news to her.
"Gayle's phone was blowing up with messages and condolences for Tina Turner," Winfrey explained. "I heard her say, 'Oh no, Tina Turner is dead... The words stunned me into immediate tears."
Winfrey went on to detail how in recent years, she'd been hopeful about Turner's health after she'd visited her in a hospital in Switzerland four years prior in 2019.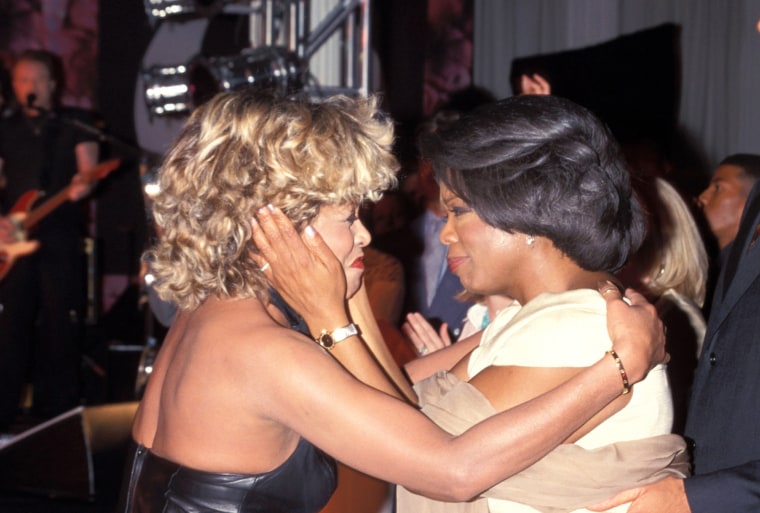 "She told me she was ready to leave this earth. She said she had a full life and was 'tired,'" Winfrey wrote. "I left the hospital thinking that would be my last time seeing her. I was on alert for a full year afterward, waiting to get 'the call' from her devoted husband, Erwin."
Turner was married to Erwin Bach, a German music producer, from 2013 until her death.
Winfrey explained that instead of receiving news that her health was declining, she received calls that her health had improved.
"There were setbacks and stabilization," she explained. "I even received an invite to celebrate her 80th birthday, then her 82nd."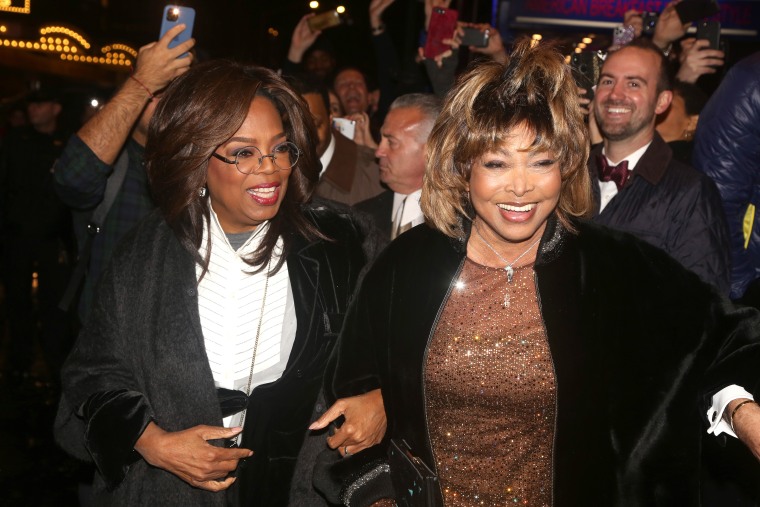 "I watched Erwin love her back to some facsimile of a life—one that still had many complications," she added. "He never gave up. He gave everything to help her be well — including his own kidney, the best doctors, treatments, and therapies, constant care and attention, and so much love. It is the most magnificent love story I've ever witnessed — the definition of 'in sickness and in health.'"
In the wake of Turner's death on Wednesday, the singer began trending. Soon after, Winfrey's name also took off on social platforms as users began to share memories of the two women throughout the years.
In the 90s, Winfrey hosted Turner on her show and, as many users recalled, followed the singer with her production team during her "Wildest Dreams Tour." In her OprahDaily.com piece, Winfrey reflected on this period — which she described as the "ultimate groupie story" in 2011.
"I even wore a classic Tina-style wig and was able to get a glimpse of her enchanted world," she wrote in the piece. "It was the most nervous I've ever been in life. Dancing onstage with her at a stadium in Los Angeles was the most fun I ever remember having while stepping out of my box."