Minka Kelly is opening up about her "toxic" relationship with co-star Taylor Kitsch during the early days of their hit series "Friday Night Lights."
The 42-year-old actor shared details about why their romance fell apart and how it impacted her friendships with the other cast members in her debut memoir, "Tell Me Everything."
In the book, which was released on May 2, Kelly reveals that the on-again, off-again dynamic her character, Lyla Garrity, and Kitsch's character, Tim Riggins, had on screen continued when the cameras stopped rolling.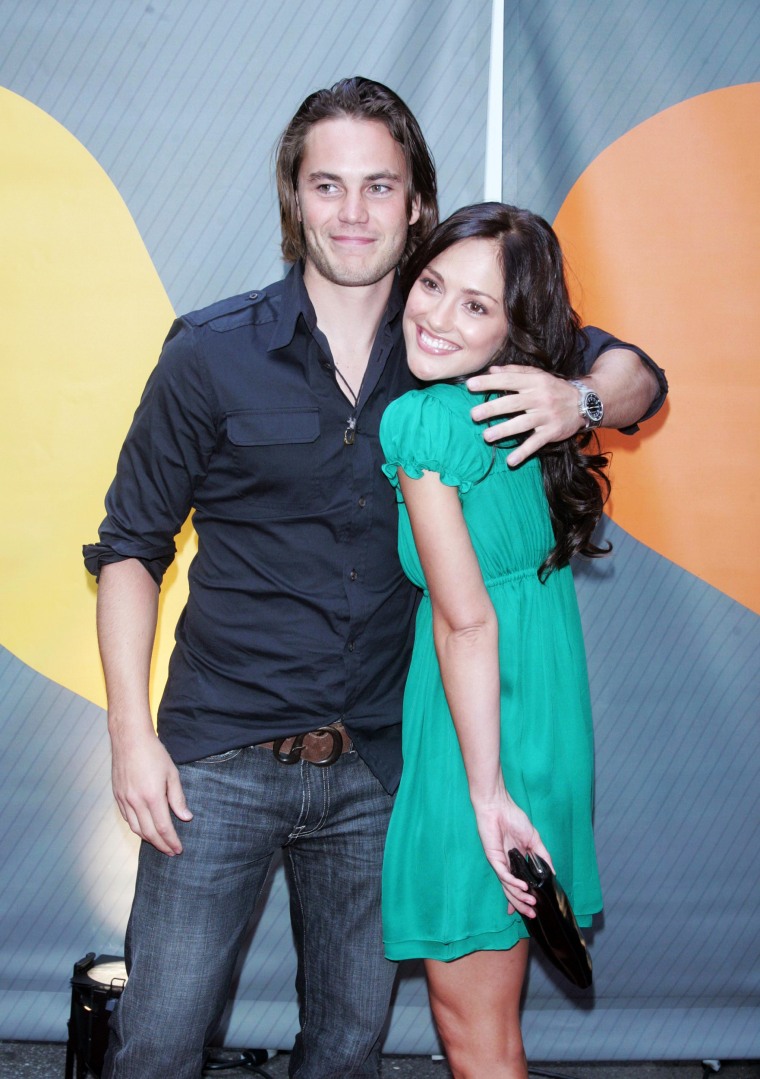 On the show, Lyla and Tim become involved in a torrid affair even though she is dating his best friend Jason, played by Scott Porter. Lyla and Tim struggle to express their feelings to each other and face ridicule from their classmates when their relationship is exposed.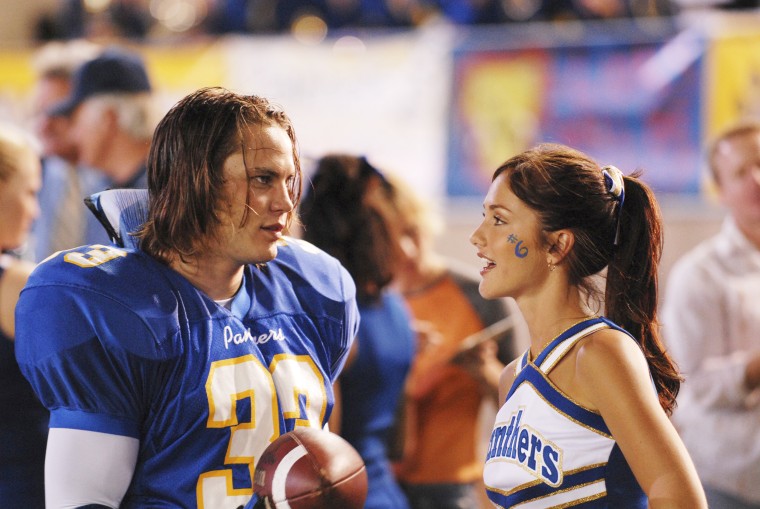 Behind the scenes, Kelly and Kitsch secretly hit it off, too. Kelly wrote about the start of their relationship in Chapter 16, appropriately titled "Friday Night Lights." She immediately fell for the Canadian actor, saying that he "took my breath away." 
"The chemistry between us was intense," she said. The two started dating despite "Friday Night Lights" executive producer Peter Berg meeting them for breakfast to warn them that becoming romantically involved was not a good idea. 
"He basically send, 'Don't f-----g do it. It's not a good idea and it always ends badly,'" Kelly summarized. "He didn't know he was too late. Or at least pretended he didn't."
In the following chapter, titled "Cancer" to refer to Kelly learning that her mother had been diagnosed with the disease at the time, the actor explained why Berg ended up being right. 
"All the good feelings that had been present at the outset began to deteriorate," she wrote. "I guess that's just what happens when you work together on a show; it's a lot of pressure, and filming scenes again and again with the same people can sometimes bring out aspects of personalities that are less than stellar."
She continued, "There was often stress between the people I'd thought of as my friends, and I was left feeling lonely and confused."
Kelly acknowledged that she was new to the acting world when the sports drama premiered in 2006. She recalled feeling "lost" when everyone on the cast did not immediately bond and become best friends. 
So, she turned to Kitsch for comfort, especially after a difficult breakup that she discussed in a previous chapter. 
"Taylor became my medicine to help ease the pain. I was living by the ol' adage, 'the fastest way to get over someone is underneath another,'" she explained. 
But her relationship with Kitsch prevented her from focusing on getting to know her other co-stars, she said. 
She pointed out, "All the effort I might have invested in connecting consistently with the girls on the show went to Taylor. So when my relationship with Taylor became toxic, I had no one to turn to."
After calling it quits with Kitsch, she tried to move on. Meanwhile, she noticed that the "Friday Night Lights" cast seemed to be supporting him because he was vocal about how the breakup affected him. 
She described arriving to set "with a smile on my face thinking I was being professional, while everyone else felt sorry for the guy whose heart had just been broken."
Kelly added, "My castmates weren't taking me out for drinks after work to mend my broken heart; they were taking him out. And to be fair, I didn't let anyone see that my heart was broken."
Kitsch showed his vulnerability, but she decided to take a "tough guy approach." 
Speaking about the change in their interactions after the breakup, Kelly shared that Kitsch did not want to be in the hair and make-up trailer at the same time as her. He also avoided riding with her from their base camp to set when they had to film scenes together. 
The tension was palpable, she said. Her loneliness during filming eventually led to an on-again, off-again dynamic, where they would get back together so she could "avoid being so isolated."
"Of course, that wasn't the only reason we got back together, but to say that loneliness wasn't a part of the equation would be a lie," she continued. "I loved being with him. It's just that the good only lasted so long before our incompatibility reared its ugly head."
Kelly said they "ended up getting back together and breaking up more times than (she) can count."
Eventually, they separated for good after acknowledging that they were not meant for each other. "Now, when I think back to that breakfast with Peter Berg, I wished I'd listened to him," she said.
TODAY.com has reached out to Kitsch for a comment.