Melissa McCarthy is getting to live out her wildest travel dreams on the tiny screen.
The "Bridesmaids" actor stars in a new Super Bowl ad for Booking.com, which dropped Feb. 6 exclusively on TODAY, and is opening up about what the project means to her and how it allowed her to jet around the world — but not without reflecting on a travel misadventure of her own.
The 30-second clip begins with McCarthy looking at her phone, dreaming of being on vacation. Then suddenly, McCarthy breaks out in song while she is seen in various destinations.
"I'm going to somewhere, anywhere, a beach house, a treehouse, honestly I don't care," McCarthy sings from a beachside balcony as she pats her hair and says, "Hello, humidity."
From there, she is seen doing everything from eating poolside and getting luxury spa treatments, to lounging in bed and readying herself to hit the slopes, all with different outfits on.
The clip ends with her being buried in the sand, still looking as happy as can be, exclaiming that she'll travel anywhere "as long as they have child care."
McCarthy tells TODAY.com that part of the reason she "fell in love" with the idea of the commercial is the fun characters she got to play, as well as the opportunity to travel.
"It's nine different characters in a very short period of time, which for me just means a lot of wigs, which ticks every box that I have in my heart," McCarthy says, adding that she also enjoyed being able to travel to so many fun destinations.
"After the last few years, I'm so excited for people to travel again — I'm excited for my own family to travel again," she says. "I think we all need it."
Speaking of family, McCarthy's husband, actor Ben Falcone, got to film alongside her for the Super Bowl spot, appearing as a gardener, or as he jokingly corrects in the spot, "landscape architect."
The pair has previously teamed up on multiple TV and film projects, as well as co-owns the production company On the Day.
"He's my favorite human to work with," McCarthy says. "We met doing comedy and he was my favorite one then and it's 26 years later and he's just fantastic to work with."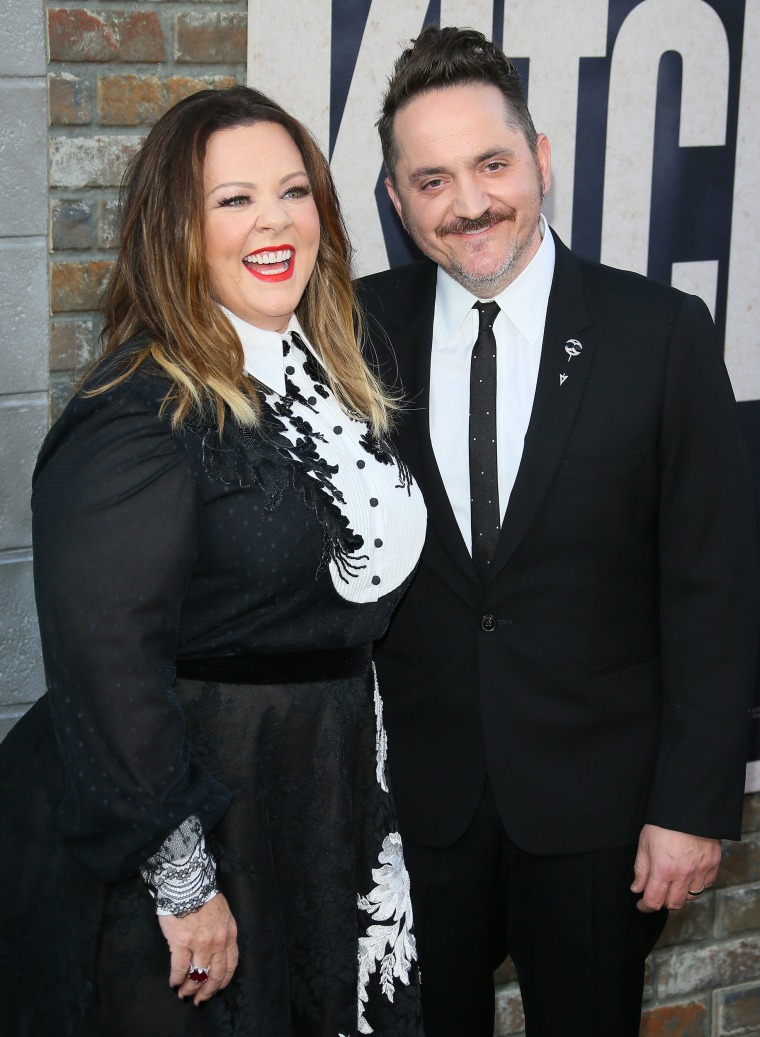 But their collaborative relationship doesn't make them immune to travel mishaps, as McCarthy shared of a family vacation that she says turned into a "catastrophe."
McCarthy recalls a time when she and Falcone took a cross-country bus trip from Niagara Falls to Los Angeles with their two daughters, Vivian, 15, and, Georgette, 12, who were much younger at the time — and how it proved to be a wake-up call.
"Our girls were 3 and 6, and we thought this is a once in a lifetime thing. We'd just finished a movie. I was like, let's really see the world," McCarthy says. "We were about four blocks from the little Niagara Falls motel that we were in, and my 3-year-old jumped up in the door jam ... We'd been driving for about two minutes and she goes, 'Get me out of this place. I'm going crazy.'"
With nine more days "confined on a bus" ahead of them, McCarthy says she and Falcone looked at each other like "Oh, dear God, what have we done?" Years later, though, McCarthy says they're able to look back on the "memorable" trip and laugh, but it also made her realize she needs help when planning the next family adventure.
Despite her previous nightmare travel experiences, McCarthy explains that her decision to partner with Booking.com for the Super Bowl ad goes beyond needing trip-planning experts.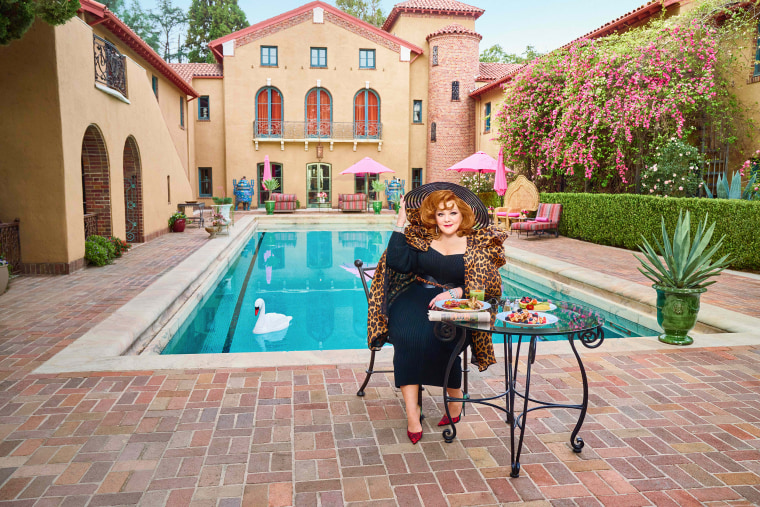 McCarthy says the travel platform has two initiatives that have special meaning to her: Travel Proud, a program that recognizes inclusive accommodations with a Travel Proud Badge, and Travel Sustainable, a program that spotlights accommodations with Travel Sustainable badges to help travelers plan vacations mindfully.
"It went right to my heart," the "Ghostbusters" actor said of discovering the programs.
While McCarthy was game for dressing up and singing in the Super Bowl ad, there's one thing she says she'd never agree to: performing during the halftime show.
"That sounds like a recipe for disaster. I will leave that to the professional singers," she says. "Oh my gosh, no. That's a show no one wants a ticket for."
And who will she be rooting for on game day?
"(Ben's) dad is from Philly, so it's an Eagles frenzy right now."
Get ready for Super Bowl Sunday!