Melissa McCarthy couldn't help but crack a joke when she learned she had been chosen to appear on the cover of People's 2023 Beautiful Issue.
When the "Little Mermaid" star, 52, heard the news, she told People, she thought to herself, "Did my mom and my dad have the two main votes?"
The two-time Oscar nominee soon embraced the honor, feeling "incredibly flattered."
"I thought the younger version of myself or everybody out there who isn't the youngest or whatever ... I felt like it was saying something really lovely to my younger self, to my 20-year-old self," explained McCarthy. "And maybe to other people, too."
When the "Bridesmaid" star told her husband, fellow actor Ben Falcone, about her Beautiful cover status, he wholeheartedly agreed with People's choice.
"He said, 'Well, I think so too.' Because he's sweet," said McCarthy.
The couple, who tied the knot in 2005, share two daughters, Vivian, 15, and Georgette, 13. Neither teen had any idea they were about to see their mom's face on newsstands everywhere.
"I haven't told the girls. They were trying to talk me into getting yet another gecko, so I haven't gotten around to telling them yet," said McCarthy, adding, "I think this might mean more to (them) as they get older."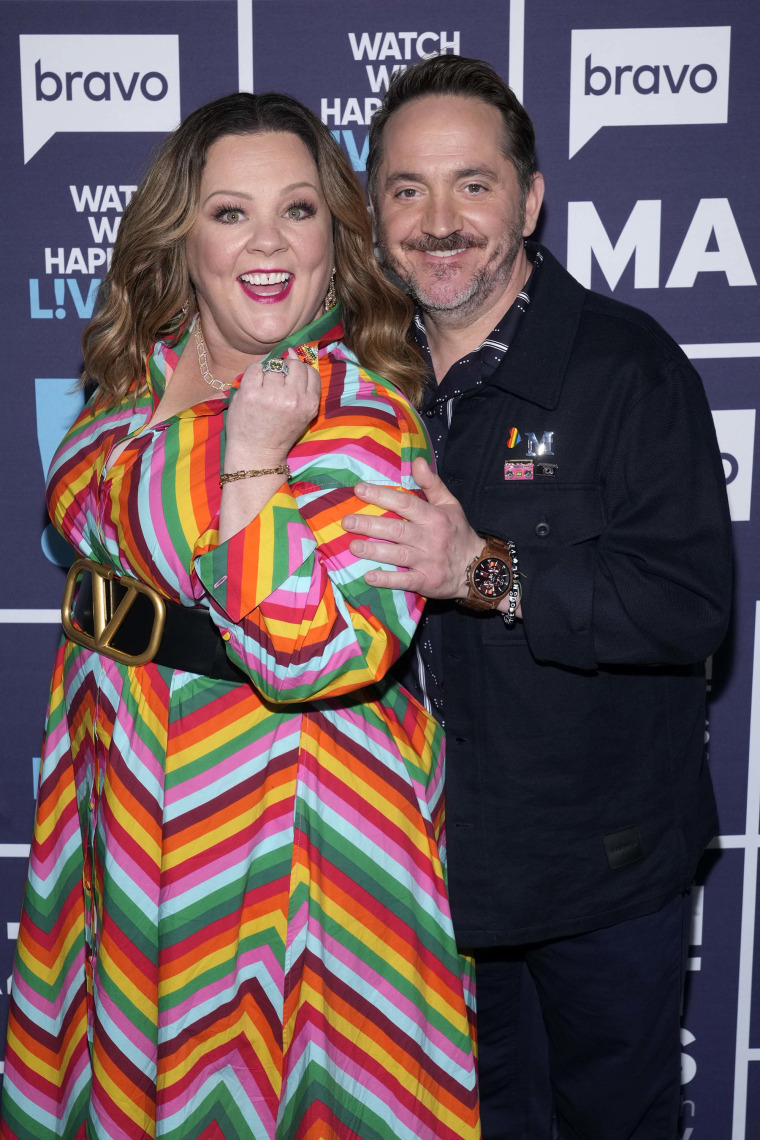 McCarthy's path to the Beautiful issue has been filled with spirited twist and turns, including a teenage obsession with goth culture.
The "Spy" star, who grew up in rural Illinois, said she was fine, at first, with looking like other kids in her high school, but that didn't last. "I feel like the first two years were like, 'We're all going to dress alike.' Nobody wants to stand out too much. And then I was like, 'I think I'm bored,'" she recalled.
"And then came the mohawks and the blue hair," she added.
Despite McCarthy's edgy appearance, her personality was as sunny as ever. "I mean, on the outside, I was a really good punk and gothic kid, but then I was terrible because I was really chatty," she said. "So I looked like I was going to maybe get into a fist fight. And then I was like, 'Hi! What's your name?'"
Still, her youthful penchant for outrageous clothes and hairstyles inspired criticism from others, which McCarthy called an "eye-opener."
"I was fascinated because when I walked down the street and I looked like that, it was the first time that I'd ever had people kind of make fun of me or say really mean things to me, even adults," recalled the actor. "I just kept thinking, 'You don't know me; I didn't do anything to you.'
She added, "Luckily, instead of going back into my shell, I think that made me want to seek out people (expressing themselves) more. Because I was like, that's so much more fun."
McCarthy said her "loving and kind" husband helped her to eventually learn to feel comfortable in her own skin. "And somewhere in my 30s, I was like 'I'm okay with who I am.' And if someone wasn't thrilled with that, that's okay too,'" she said.
These days, McCarthy wants everyone to embrace themselves just as they are.
"When someone's being their authentic self and it hurts no one else in the world ... the simplest rule is: Just be kind," she said, adding that it's not necessary for people to agree about everything.
"I mean, isn't that what love is? Loving who you love just puts more love in the world," she added. "And that has never, ever been a bad thing."