Kylie Jenner is speaking out about the "misconception" that she gets lip fillers because she is an "insecure person." 
The 25-year-old entrepreneur addressed her past cosmetic procedures during an interview with HommeGirls. 
Jenner, who is on the cover of the bi-annual publication's latest issue, said she was not struggling with self-confidence before getting lip fillers.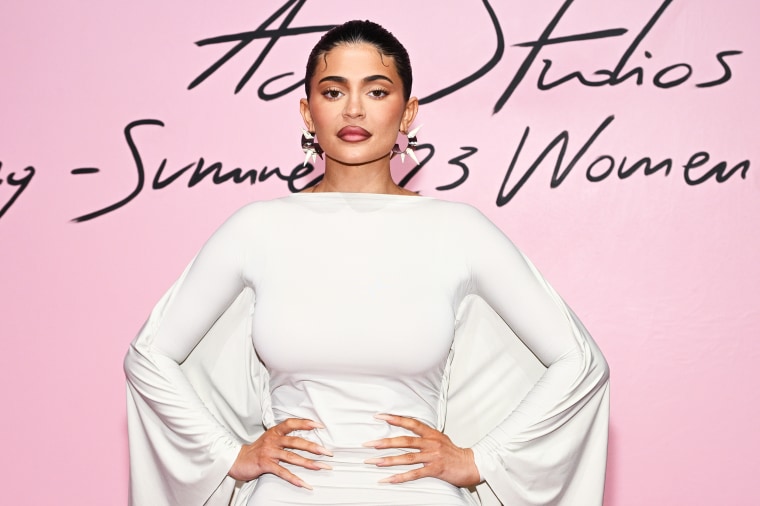 "I think a big misconception about me is that I've had so much surgery on my face and that I was some insecure person, and I really wasn't!" she told the style magazine. "Yeah, I love full lips and wanted full lips, but growing up I was always the most confident person in the room. I was the girl performing for everyone."
She continued, "I had my one lip insecurity thing, so I got lip filler, and it was the best thing I've ever done. I don't regret it. But I always thought I was cute." 
However, Jenner said she views beauty differently now that she has two children. "The Kardashians" star shares 5-year-old daughter Stormi and 1-year-old son Aire with musician Travis Scott. 
When asked how her approach to beauty has changed since becoming a mom, the mogul replied, "It's made me love myself more."
"I see my features in my daughter and my son now, but you know, my daughter looks like me. I get to see my beauty in her, and it's made me love myself more for sure. Beauty is always changing for me," she explained to the publication. 
The Kylie Cosmetics founder already has some beauty advice for her daughter. 
She said she wants Stormi to know "that she's perfect the way that she is." 
Jenner added another sweet message to her daughter: "Be confident, always be confident in yourself." 
The reality television star frequently praises her adorable daughter and her beauty on social media.
In February, she celebrated Stormi's 5th birthday on Instagram and mentioned how fast her oldest child is growing up. 
"I gave you the gift of life and life gave me the gift of you. the most special girl," Jenner gushed in the caption beside a slideshow. "The most special girl. This little face. I will miss it as it keeps changing. 5 years of loving you and forever more to go."
She concluded, "I will always be there for you, storm girl."