Kirstie Alley, the Emmy award-winning actor, has died. She was 71.
The actor's children, True and Lillie Parker, confirmed the news in a statement released on Alley's social media on Dec. 5.
"To all our friends, far and wide around the world... We are sad to inform you that our incredible, fierce and loving mother has passed away after a battle with cancer, only recently discovered," the statement began. "She was surrounded by her closest family and fought with great strength, leaving us with a certainty of her never-ending joy of living whatever adventures lie ahead."
"As iconic as she was on screen, she was an even more amazing mother and grandmother. We are grateful to the incredible team of doctors and nurses at the Moffitt Cancer Center for their care," the statement continued. "Our mother's zest and passion for life, her children, grandchildren and her many animals, not to mention her eternal joy of creating, were unparalleled and leave us inspired to live life to the fullest just as she did."
The statement continued, adding, "We thank you for your love and prayers and ask that you respect our privacy at this difficult time."
It was signed "With love always, True and Lillie Parker."
Alley's manager confirmed to NBC News via email on Dec. 6 that Alley had colon cancer.
Originally from Kansas, Alley's first major Hollywood role was in 1982, portraying Vulcan Starfleet officer Lieutenant Saavik in "Star Trek II: The Wrath of Khan."
In 1987, she starred alongside Mark Harmon in the comedy "Summer School."
Alley got her big break when she landed the role of Rebecca Howe in the hit NBC sitcom "Cheers," which ran from 1982 to 1993. Alley replaced Shelley Long in the middle of the show's run in 1987.
For her portrayal of Howe, she won both an Emmy and a Golden Globe in 1991.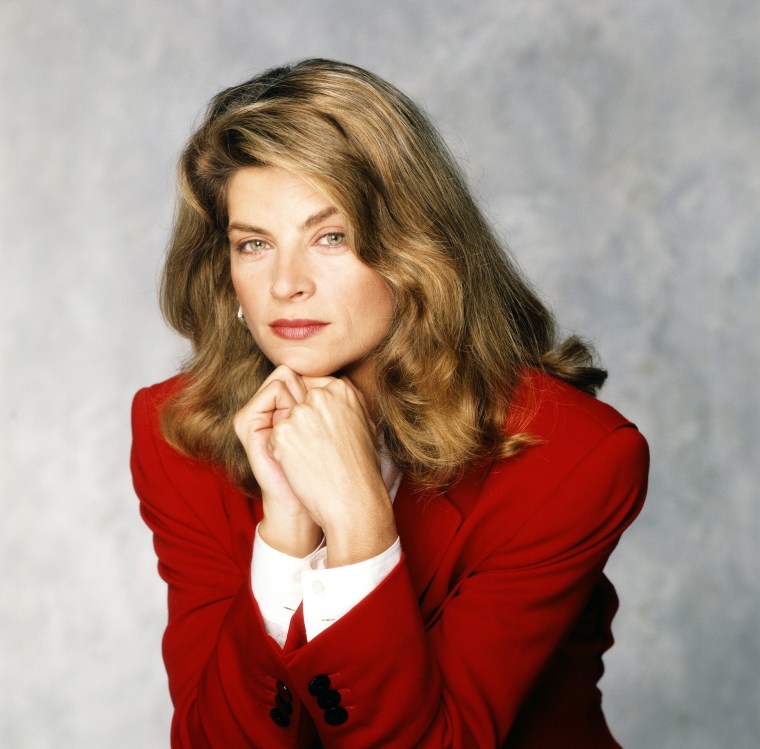 The actor would go on to star in a slew of movies including 1989's "Look Who's Talking" with John Travolta and its two sequels, 1990's "Look Who's Talking Too" and 1993's "Look Who's Talking Now." She also co-starred alongside Mary-Kate and Ashley Olsen in the 1995 film "It Takes Two."
Alley would later win a second Emmy in 1994 for the television film "David's Mother."
She also played the titular character in "Veronica's Closet" from 1997 to 2000.
Alley continued to take TV roles, including portraying herself in Showtime's 2005 series "Fat Actress," as well as 2010's "Kirstie Alley's Big Life."
In 2013, Alley she starred in her own sitcom called "Kirstie." Among her last acting credits included a 2019 appearance on "The Goldbergs" and 2020 TV movie "You Can't Take My Daughter." She also was part of "The Masked Singer" earlier this year.
In a tribute on his Instagram page on Dec. 5, her "Look Who's Talking" co-star Travolta wrote that "Kirstie was one of the most special relationships I've ever had.
"I love you Kirstie. I know we will see each other again."
CORRECTION (Dec. 5, 2022 at 10 p.m. ET): An earlier version of this story incorrectly stated "Cheers" ran from 1987 to 1993. It first aired in 1982.