It's been over a month since the 80th annual Golden Globes aired, but Kevin Costner finally got the chance to deliver his acceptance speech for best actor in a drama series.
The "Yellowstone" actor wasn't able to receive his award in person at the ceremony on Jan. 10 because his family was affected by flooding in California at the time. 
On Feb. 13, Costner uploaded an Instagram video of him sitting on his bed as he unboxed his award.
"You know Chris and I, we weren't able to make it to the Golden Globes because of the flooding," he said in the lengthy clip, referring to his wife and designer Christine Baumgartner. "We got cut off in Ventura and up here in Montecito. We felt so horrible about that and there was just nothing we could do. And we watched the time, like sand in a bottle go out, as our chances dimmed of getting there."
Since the couple couldn't make it to Beverly Hills in time, they decided to watch the ceremony from home. To help cheer him up, Costner said Baumgartner went to the store and bought 30 balloons to surround the family as they tuned into the awards from their den. 
"Something I dreamed about, to be nominated as an actor, was really important to me and we couldn't be there. But, my wife found a way to take something really simple and my children and I sat on the couch and we watched the whole doggone thing and my kids heard our name be called," the father of seven gushed. 
Now that his Golden Globe has arrived in the mail, Costner took a moment to express his gratitude to the Hollywood Foreign Press and his fans for their constant support.
"I guess there's no music, but wow," he said, admiring his Golden Globe for his performance in "Yellowstone." "There it is. "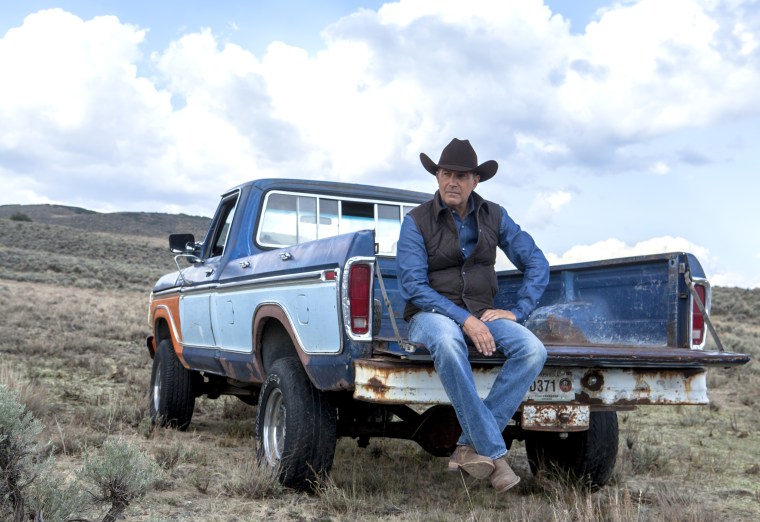 He then reflected on his career in Hollywood.
"You know, when you first come to Hollywood, you're just wanting to get your first job," he shared. "And you've seen these things and you even wonder if you're ever going to get in a room like that. It feels really good to have this."
After thanking the HFPA, Costner ended the video by explaining the role movies have played in his life.
"I'm so glad I've found the movies in my life. They've made a difference. I don't know what would have happened to me if I hadn't found the movies. Thank you to everyone," he said. 
Ahead of the ceremony last month, Costner posted a video on Instagram where he confirmed that the flooded roads in Santa Barbara prevented him from getting to the Golden Globes. 
He later shared a follow-up post where he celebrated his win by thanking the cast, crew and fans of "Yellowstone." 
This is 68-year-old actor's third Golden Globe win. He previously won best director for "Dances with Wolves," along with best performance by an actor in a miniseries or motion picture made for television for "Hatfields & McCoys."