Kerry Washington paid tribute to Whitney Houston at the American Black Film Festival Honors event on March 5 by wearing the same iconic red gown the late singer made famous.
"No lies told. Whitney Houston's ACTUAL @marcbouwer dress she wore in 1996 😱. Sooooooo incredibly special. #ABFFAwards here I come!" Washington, 46, captioned a video of her modeling the form-fitting gown that she posted the same day on Instagram.
In the video, the former "Scandal" star mimics Houston's famous stage moves while lip-synching to "I Have Nothing," one of the singer's many hits from the soundtrack to the 1992 film "The Bodyguard."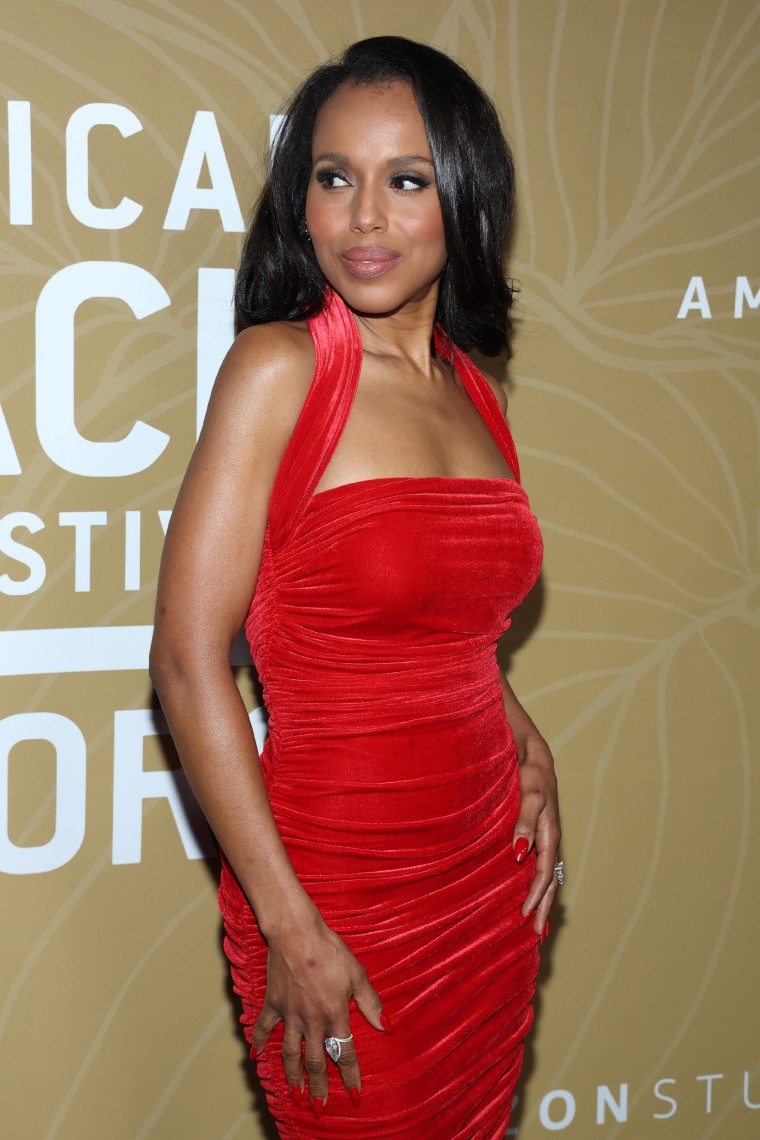 Houston originally wore the Marc Bouwer gown to the BET Walk of Fame Awards Gala in 1996. The Grammy winner paired the dress with two chunky silver bracelets and a sizable silver-colored ring.
The chart-topping singer performed a medley of her greatest hits at the ceremony, including "I Will Always Love You" and "Greatest Love of All."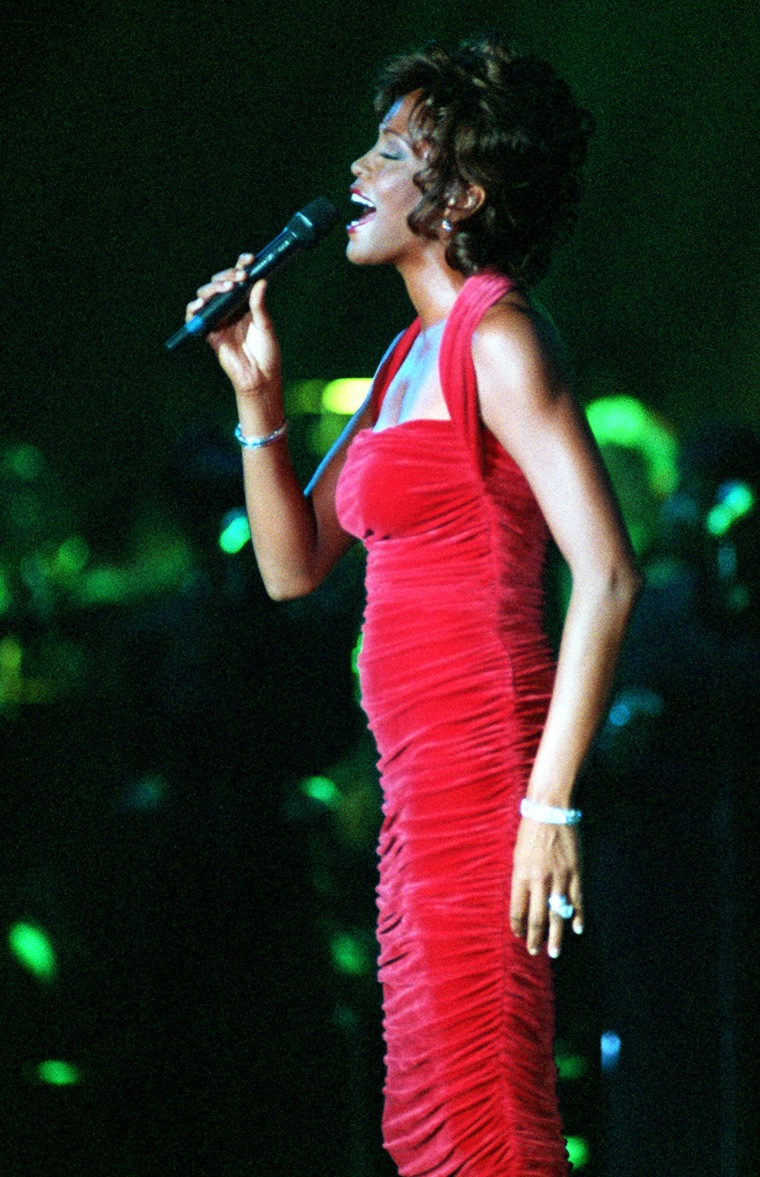 Washington took a cue from Houston's elegant look when it came to her own accessories. She wore two large silver rings, red heels and bright red fingernail polish.
Washington's stylist, Law Roach, also celebrated the actor's revival of the famous dress on Instagram.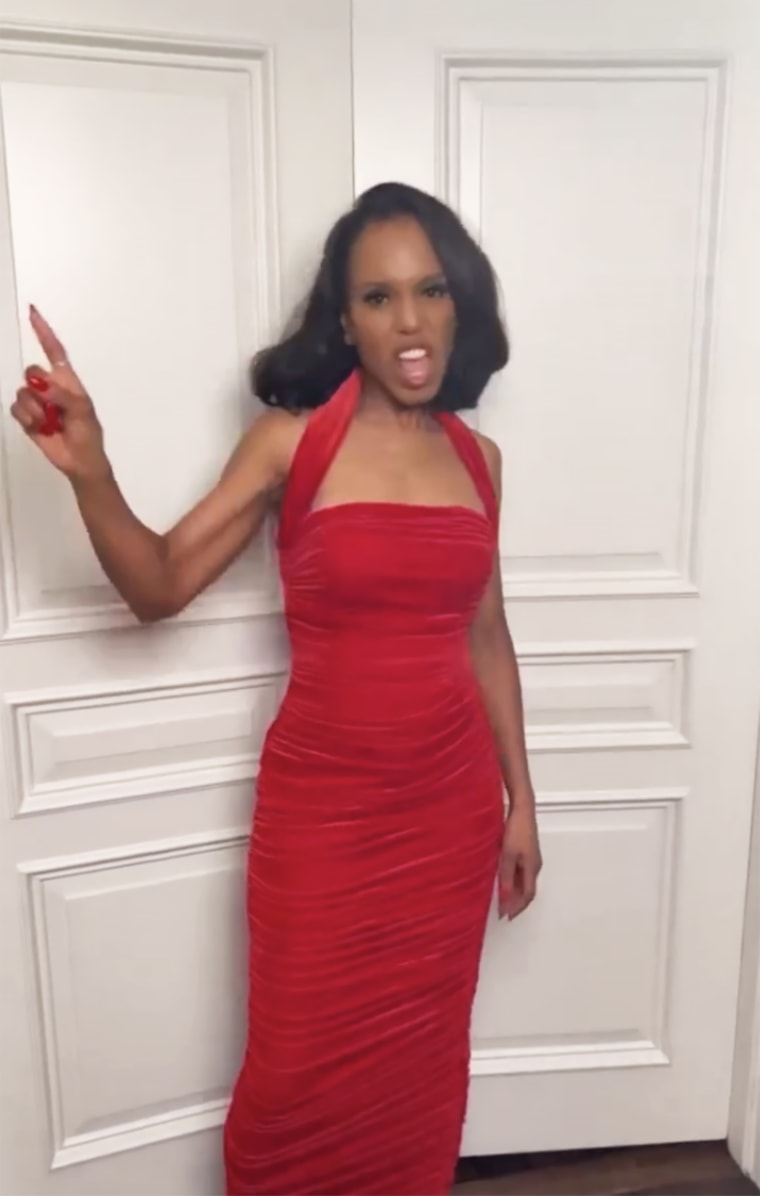 "And then THIS happened… Thank you @marcbouwer for letting me go into your archives and borrow Whitney's dress for @kerrywashington. #fLAWless," Roach wrote next to images of both Washington and Houston wearing the red dress.
Bouwer responded to Roach's photos, writing, "MAJOR. Thank you Law! @kerrywashington ♥️♥️."
Houston died on Feb. 11, 2012, at age 48 after accidentally drowning in a bathtub at The Beverly Hilton in Beverly Hills, California.