It was a special night for Ke Huy Quan and Drew Barrymore.
The actors reunited more than 30 years after they posed together as children in 1984 at the Youth in Film Awards. Quan and Barrymore presented Steven Spielberg with the impact award at the Time100 Gala on April 27, praising the acclaimed director for giving them their major break in Hollywood when they were just kids.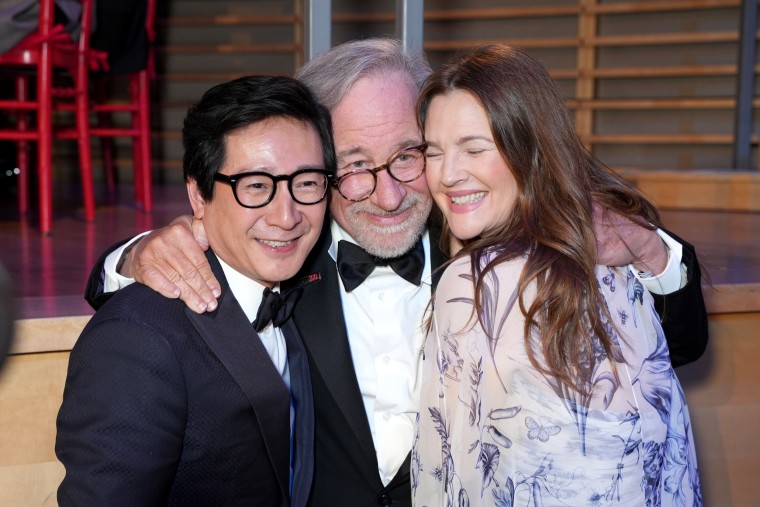 Quan met Spielberg when he was cast in 1984's "Indiana Jones and the Temple of Doom" at the age of 12. The now-51-year-old recently made his Hollywood comeback, winning his first Oscar after starring in "Everything Everywhere All At Once."
As for Barrymore, she was 7 when she landed her breakout role in the director's 1982 film "E.T. the Extra-Terrestrial."
During the introduction, Quan credited Spielberg for helping him discover his love for acting, per Time. "Steven introduced me to this world where his imagination lived and invited me in. He showed me how much fun we can have when we let creativity be our guide."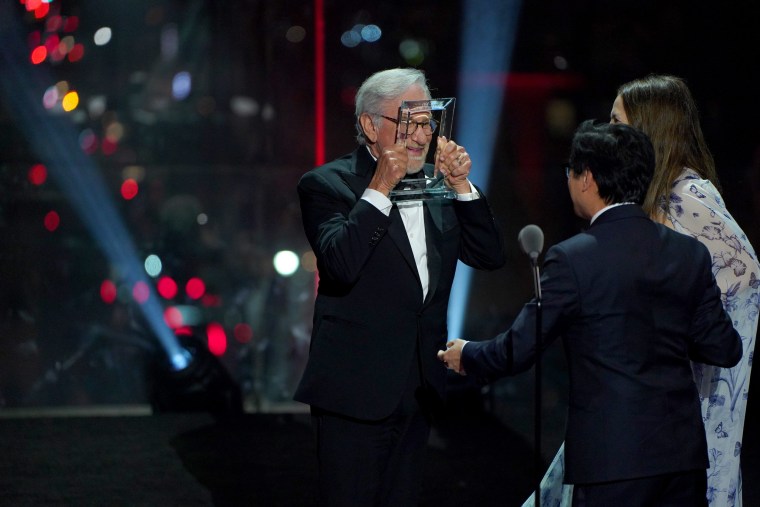 Barrymore, 48, said she could trace her entire life back to "a choice made by one person."
"He not only changed my life, but I am so happy to be here to honor him tonight to thank him for changing all of our lives," she continued. "Every person on the planet has a story, and Steven has made us all feel so connected, not only in the movie theaters but in life itself. "
The "Jurassic Park" director also applauded the two stars, saying in his speech, per the magazine, "I have never been more proud in my working career than being able to find in 1981 6-year-old Drew Barrymore and in early 1983 11-year-old Ke. I was so lucky to find them both, and they have not changed in all those years."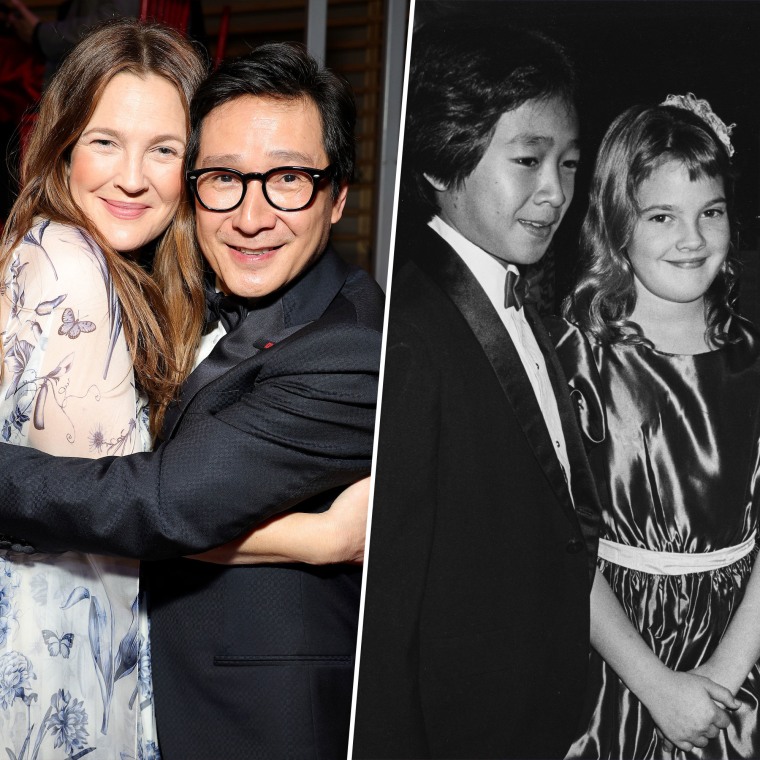 Quan and Barrymore were also part of this year's Time100 list. The actors have a history together.
In 1984, they both attended the Youth in Film Awards and posed together on the red carpet. A pre-teen Quan wore a black tuxedo with a red bow tie, while a little Barrymore dressed in a dark grey silk dress.
Barrymore was nominated for the best young actress in a motion picture (musical, comedy, adventure or drama) award for her performance in "Irreconcilable Differences."
Also nominated was Quan in the best young supporting actor in a motion picture (musical, comedy, adventure or drama) award for "Indiana Jones and the Temple of Doom."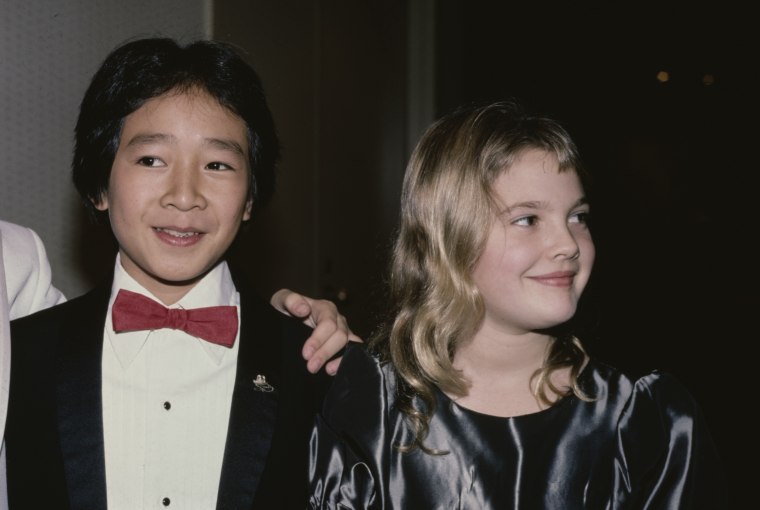 Quan was able to reunite with Spielberg during the course of this most recent awards season, as he received multiple nominations — and wins — for "Everything Everywhere All At Once." Spielberg also received acclaim and accolades for his semi-autobiographical film "The Fabelmans."
The "Goonies" actor also had a memorable and emotional reunion with Indian Jones himself, Harrison Ford, at the 2023 Academy Awards.