As Kate Hudson looks forward to marrying her fiancé Danny Fujikawa, the actor is reflecting on what she's learned from her past relationships.
"I jump right in. I love love," Hudson said this week on the "Table for Two with Bruce Bozzi" podcast. "But as you get older, you kind of get to that place where you learn."
The "Glass Onion" star, 43, was previously married to Black Crowes lead singer Chris Robinson, with whom she shares a son, Ryder, 19. She was later engaged to Muse frontman Matt Bellamy, welcoming a son, Bingham, with him in 2011.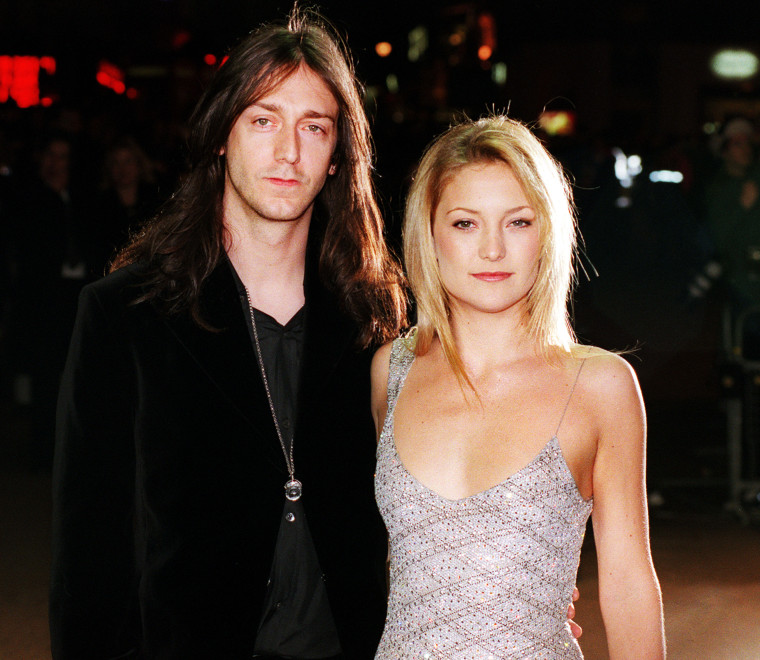 Since 2016, Hudson has been with musician Danny Fujikawa, and they share a 4-year-old daughter, Rani.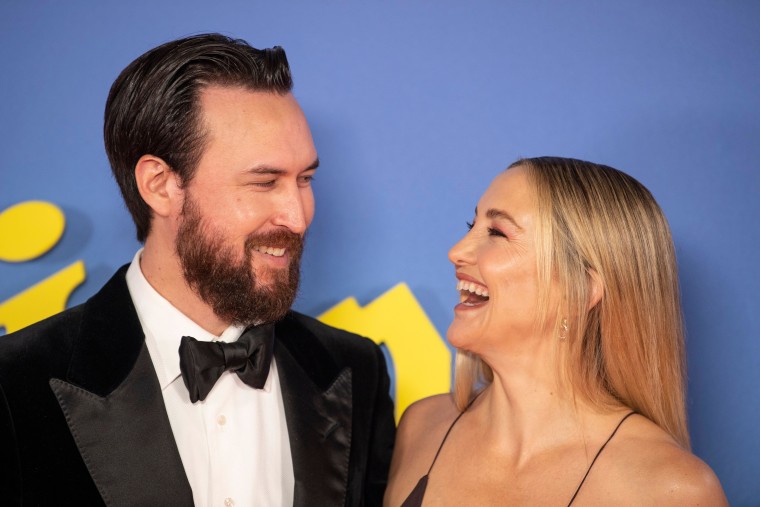 Looking back, Hudson says she has no regrets about ending things with her previous partners.
"As hard as the decisions were in my life, and the depth in which I felt like I had failed relationships and family with my partners throughout those years, whether it be Chris or Matt, I knew it was the right thing to not be in those relationships. I knew that we'd all be happier," Hudson said. 
"It's a choice," she added. "You either stay in them, wondering what your life would have been like if you would have left them, or I choose to leave."
The Fabletics founder has spoken warmly in the past about her former partners, saying in a recent interview that Robinson taught her the meaning of unconditional love.
She also said on the "Table for Two" podcast that she is still "so close" with Bellamy as they co-parent Bing.
For Hudson, an attitude of "compassionate detachment" has helped her maintain harmonious relationships with her exes. 
"It's like, I'm going to compassionately detach from whatever this scenario is," she said.  "Meaning that no matter what is causing the head-butting or this inability to move forward, I'm going to stay compassionate towards the partner."
It sounds like Hudson and Fujikawa, 36, have not yet gone full steam ahead with wedding plans.
"Right now, planning a wedding feels insane. But I'm excited to plan a wedding," she said. "I go back and forth between a small wedding and a large wedding. … My first wedding was so small, so there's a part of me that wants the big bash."
She added that she and her fiancé are considering a traditional ceremony that honors Fujikawa's Japanese heritage. 
While she is not exactly sure what their nuptials will look like, Hudson says it will "totally be a destination wedding."
"It will be such an adventure that people will have to really want to come," she said.