Kate Hudson was all smiles when she was snapped hanging out in London with model and actress Elle Evans, the wife of Hudson's ex-fiancé Matt Bellamy.
The two women were photographed together at a gala performance of "Cabaret" at The Kit Kat Club on June 15. Hudson wore a slinky red dress to the event, while Evans donned a black top with gold-and-silver print pants.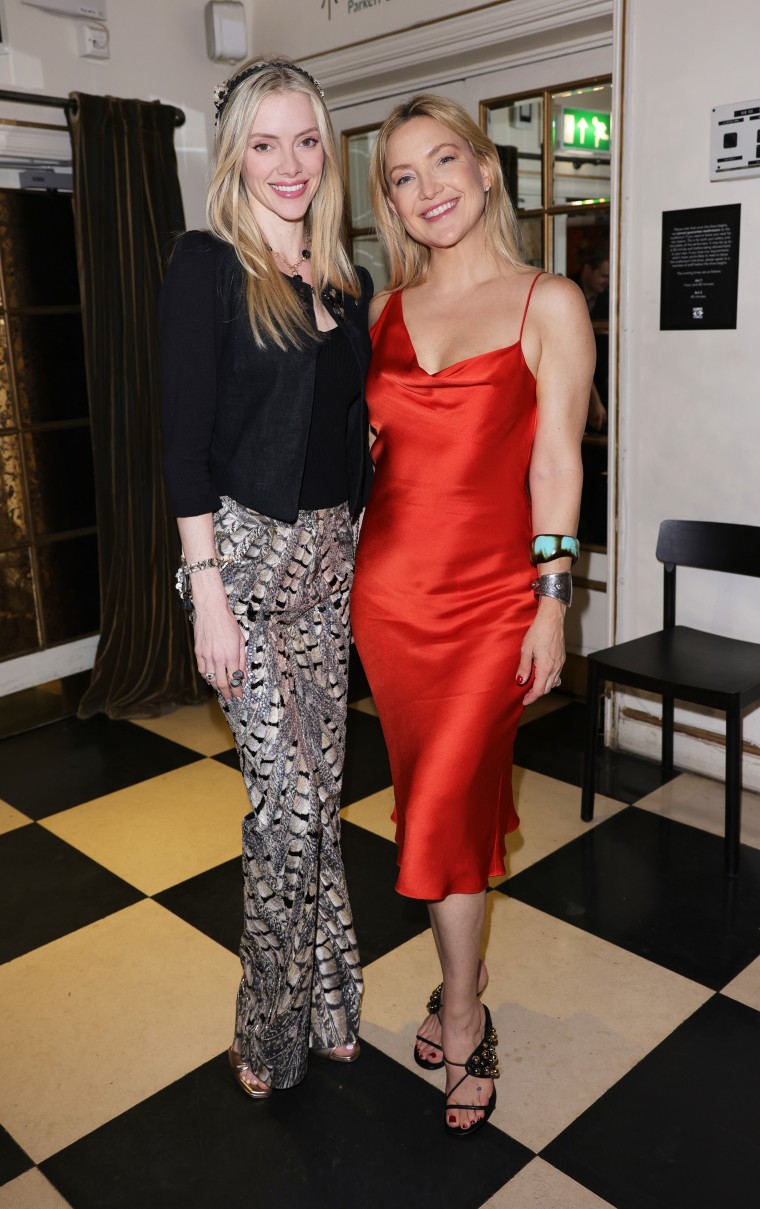 Hudson shares 11-year-old son Binghman with Bellamy, who is the frontman for the rock band Muse. The former couple were together from 2010 until 2014.
Bellamy and Evans began dating the following year, married in 2019, and welcomed a daughter, Lovella Dawn Bellamy, in June 2020.
In November 2022, Hudson opened up about how well she and Bellamy co-parent their son while speaking to The Times. "Matt is so wonderful — I couldn't have asked for a better co-parent," said the "Glass Onion: A Knives Out Mystery" star.
"For me it's like, you loved this person. That doesn't just go away, but you can re-establish a different kind of love. You can have an amazing time with an ex-partner because you're really only focused on the love of your child," she added.
The mom of three told the publication that she'd become close pals with Evans, revealing that she and fiancé Danny Fujikawa and their daughter, Rani Rose, 4, sometimes travel together with Bellamy, Evans and their child.
"It might not look traditional from the outside, but on the inside I feel like we're killing it," Hudson said.
The "Almost Famous" star also shares an older son, Ryder, 19, with her ex-husband, Black Crowes singer Chris Robinson, whom she was married to from 2000 until 2007.
During the interview, Hudson said she considers the relationships she has with her three kids and each of their fathers "a seriously strong unit."
She added that wasn't interested in "conventional" ideas about love and marriage.
"I'd like to be able to grow intimately with my partner for a long time, but I also don't have rose-colored glasses on," she said. "My goal in life is that I want to feel love and I want to give love, but I'm also practical, so, one day at a time. I work really hard at relationships because I like them."