Burglars apparently broke into JoJo Siwa's home in Los Angeles in an early morning incident while the star was on vacation.
The Los Angeles Police Department confirmed to TODAY.com that it happened at the star's home in the early morning hours of May 15, though they did not specify what was taken.
Siwa, who had been sharing photos on her Snapchat story of her on a cruise with friends, also posted about the break in.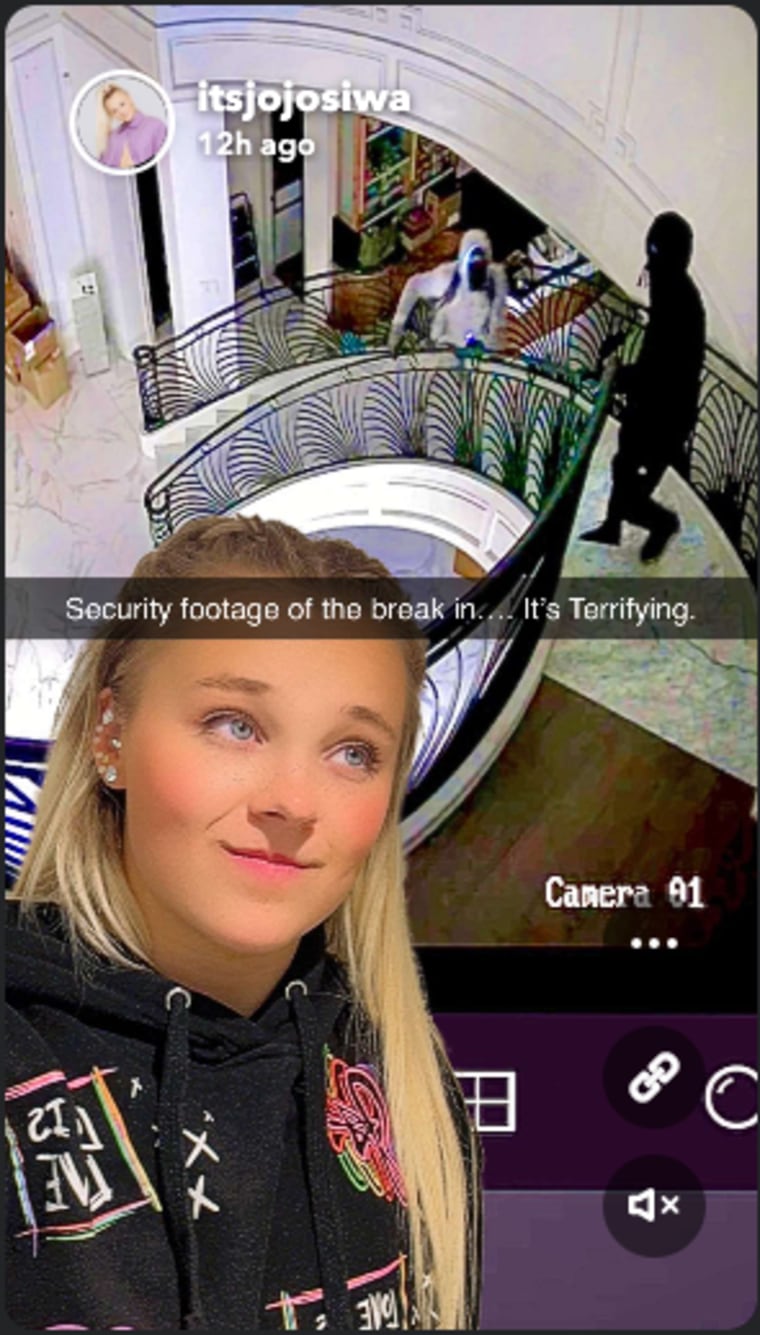 "We were robbed last night at 2:40 (ish) AM....It was an armed robbery which is very scary," she wrote. "But the good news... No one was hurt, all our puppies are good, there is lots of materialistic damage, but that can all be fixed."
She added that the most important thing to her was that her "family and pups are safe."
"It was a REALLLLLY long night on the phone with my security, family and LAPD," she said. "And then I couldn't fall back asleep after. Was about 2 hours on the phone, then lots more just laying there thinking."
She shared photos and videos of some of the damage. In one photograph, which seems to show papers strewn about on the floor, she noted that she had video-chatted with her father at 3 a.m. to confirm she didn't leave his room in disarray.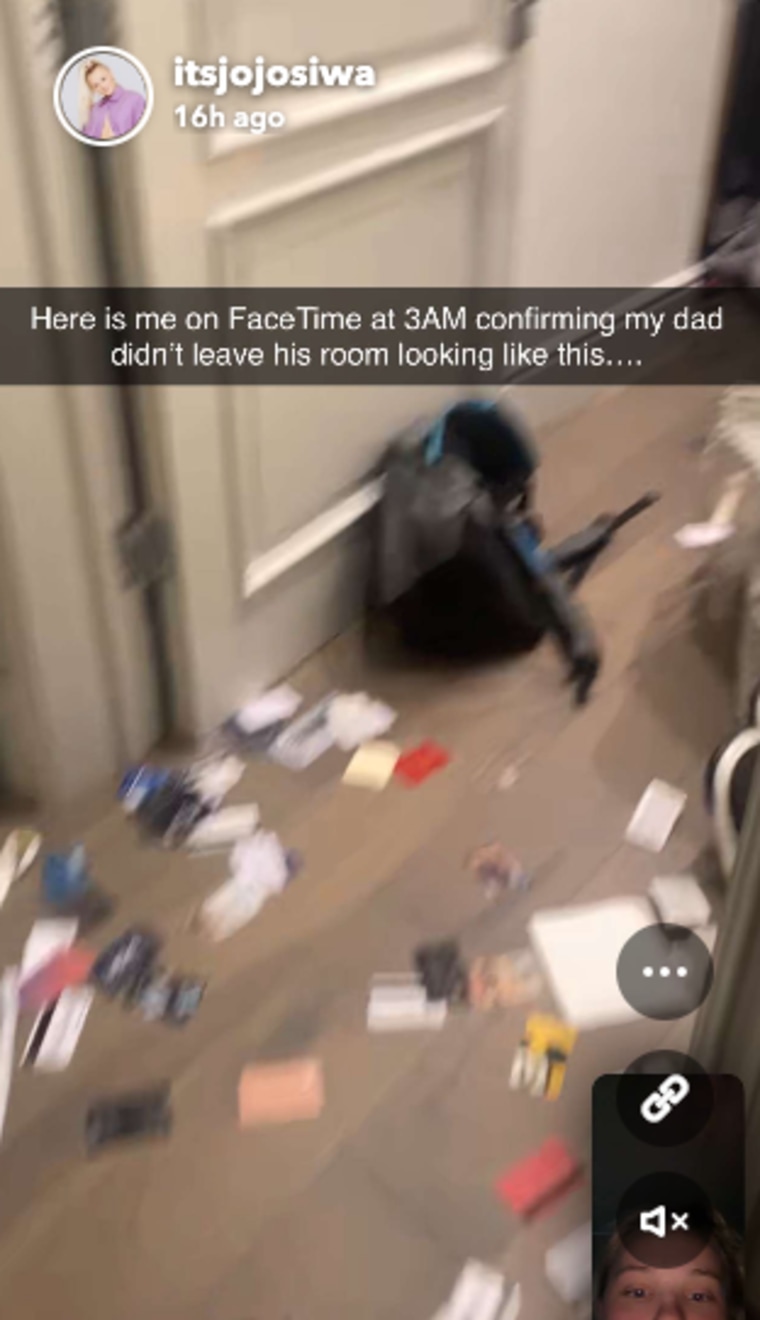 "It's terrifying," she concluded. "Do me a favor and hug your people extra tight tonight. Life is SCARY. And you never know when anything could happen."
Siwa has previously given her fans tours of her home, which she purchased in 2019.
In one now-private video shared in January 2020, she showed off the home, including their bar area that she'd turned into a fun room with sweets and a "7-Eleven" corner with a slushy machine, popcorn maker, pizza display and nachos.
More recently, the young music group XOMG POP — which was created by Siwa and her mom Jessalynn on the Peacock series "Siwas Dance Pop Revolution" — seemingly had taken over the house for a two part video tour.