John Schneider's wife, Alicia Allain Schneider, has died, the actor announced in a Facebook post Feb. 22. She was 53.
"My beautiful smile is pain free, living in her new body alongside Jesus," he wrote in the post.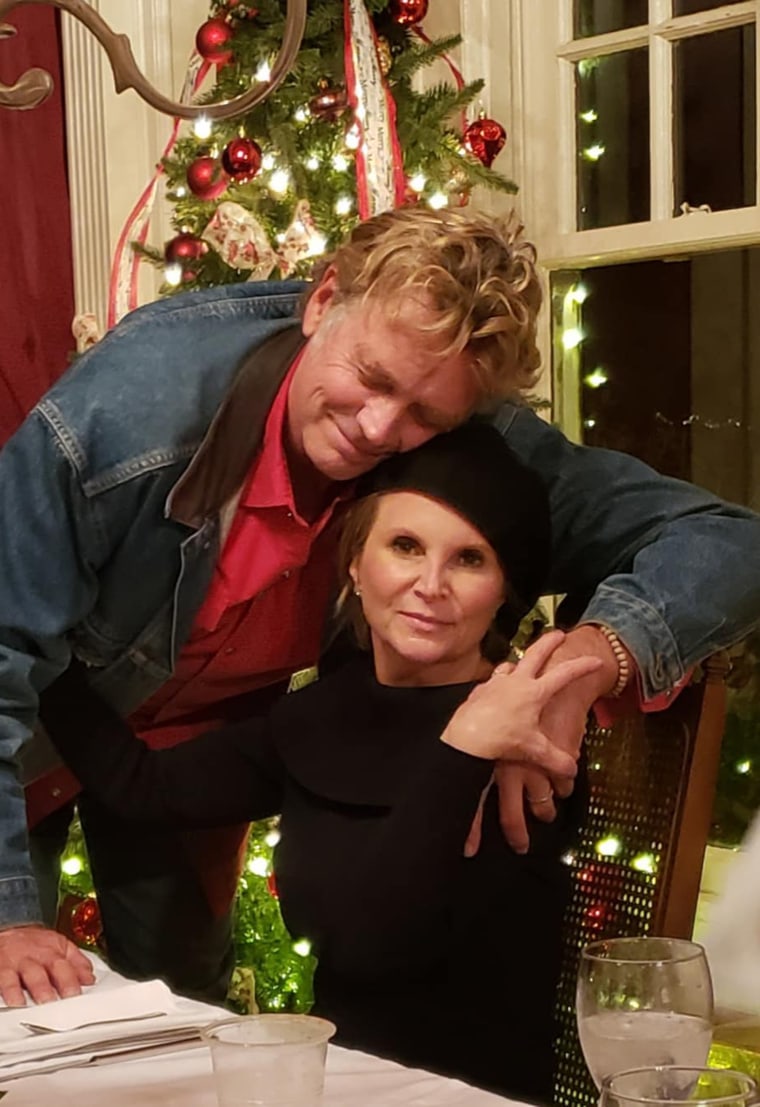 "The Dukes of Hazzard" actor did not disclose her date of death or the cause. An online obituary states that she died at home Feb. 21 surrounded by family.
"Please respect our privacy during this time of grief. Please do not ask any questions," the widower said in his post.
Instead, he asked people to share memories of his wife, who he married in 2019, according to People.
"If you have any pictures of us and our obvious love and adoration for each other, please post them below," he wrote. "Lastly… hug those you love tight and let them know how you feel. We always did."
The obituary describes Alicia Allain Schneider, who was a filmmaker and music producer, as "a proud mom and smile to her husband," his nickname for her. She was a native of Brusly, Louisiana, and resided in Holden.
Her husband survives her, as well as her daughter, Jessica Ann Dollard, her parents, Michael and Linda Marino Allain, and her brother, Brandy Michael Allain.
John Schneider said in another Facebook post that "this is a time of unimaginable sorrow."
"Alicia was the fuel that ran my biggest dreams," he wrote. "The inspiration behind every creative thought. The very fabric of my soul. The glue that held me together."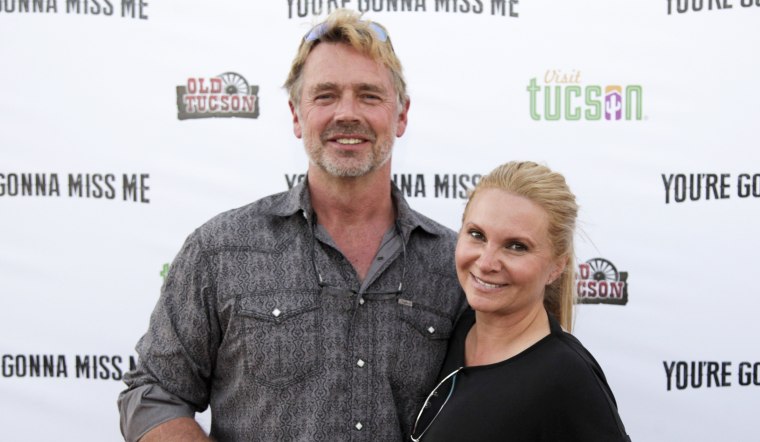 He said losing her is indescribable.
"I miss her more than any words could possibly describe," he wrote. "Pain is too small a word. Grief is too small a word. Love itself is too small a word."
He asked for people to respect his privacy.
"Should you see me out there somewhere on the stage or in line at a coffee shop, please don't ask me how I am," he said. "The answer is 'broken' and it's currently too difficult for me (to) fathom and certainly to painful to verbalize."
John Schneider said people can help by sharing memories of his wife.
"Thank you for your thoughts, concerns and prayers," he said. "Continue to post the glorious photos you captured of my Smile and I changing our world and sometimes yours, one kiss at a time because those images help."
He also asked for prayers for his family.
"Continue to pray for the strength of myself and my beautiful family to endure these most trying of times," he wrote.
He said his wife loved their fans and community and asked for grace.
"She loved you all and spoke of how dedicated and loyal you have been all these years and I love you right along with her," he said. "Bare with me down this rutted and treacherous road I never dreamed I'd have to travel. Be patient with my unimaginable process."
In closing, he said that he is thankful for the time he did have with his wife.
"Thank you Lord for sharing the gift of Alicia with me. I'll never be the same and I know that, somehow, we are still and will always be the Team To Beat.'"