Jennifer Lopez made her love for Ben Affleck permanent.
The multifaceted entertainer revealed the new tattoo she got in honor of her and her husband's "commitment" to one another. In an Instagram post shared on Valentine's Day, Lopez is seen with an infinity sign tattoo on her side, across her rib.
The infinity sign is pierced with an arrow and includes "Ben" and "Jennifer."
"Commitment," Lopez wrote on her Instagram post. "Happy Valentine's Day my love." She also teased that she would share "more deets" in her newsletter.
The post also includes what appears to be Affleck's tattoo, which features two crossed arrows with the letters "J" and "B" for Jennifer and Ben.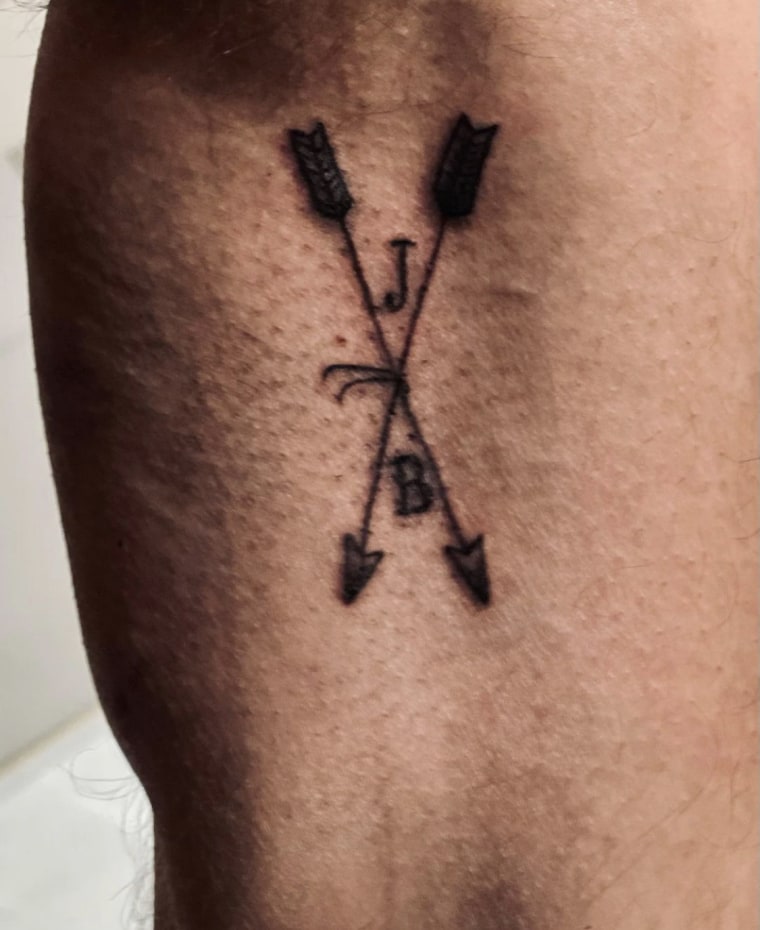 Lopez's slideshow also has sweet photos of her and Affleck together, cuddling, on vacation and hugging.
The "Shotgun Wedding" star also wrote the hashtags, #CommitmentIsSexy #ThisIsUsThen #ThisIsUsNow and  #ThisIsMeNow. The last hashtag is in honor of her upcoming album titled "This Is Me...Now," which is set to be released later this year and is a nod to her third studio album, "This Is Me…Then."
Lopez and Affleck made their commitment official when they obtained a marriage license in Nevada on July 16. The couple would go on to have an elaborate wedding in Georgia in August.
The singer's post comes just days after the two starred in a Dunkin' Super Bowl commercial. The ad showed the actor operating the drive-thru windows and attempting to take customers' orders.
When customers pulled up they were shocked and surprised to see Affleck at the window. The commercial ended with Lopez rolling up in her car and asking her husband, "What are you doing here? Is this what you do when you say you're going to work all day?"
Coincidently, Dunkin's official Instagram commented on Lopez's tattoo post, leaving three smiling faces with hearts emojis.