Jennifer Lopez had no clue her mother was hoping for a Bennifer reunion.
During a May 3 appearance on TODAY, Lopez's mother told Savannah Guthrie that she "always knew" her daughter would get back together with Ben Affleck because she "prayed for 20 years."
In response to her comments, Lopez told "Entertainment Tonight" that she never knew her mother felt that way.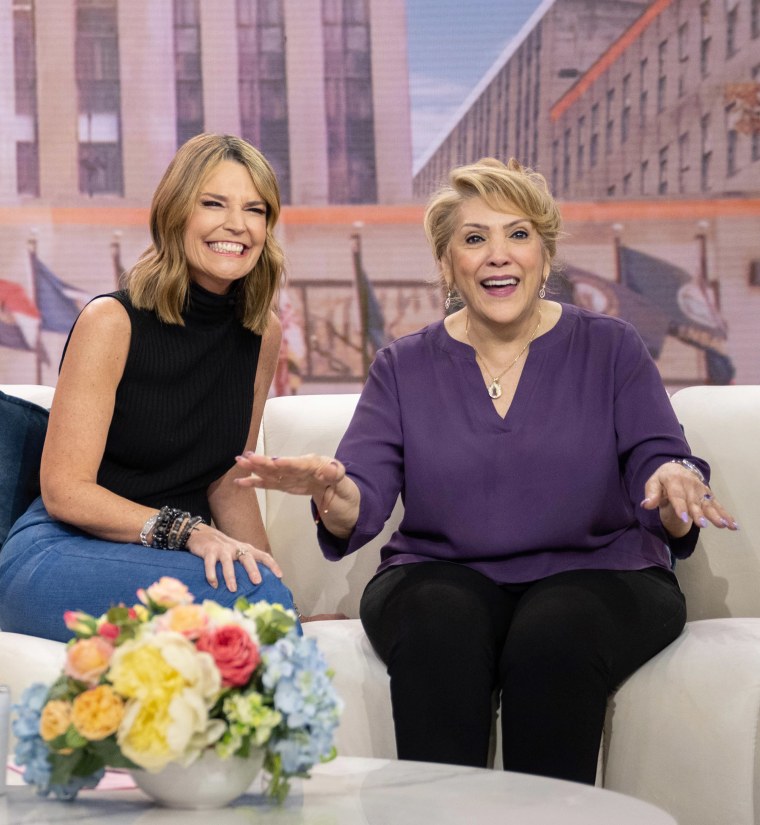 "It's so funny, she never said that to me. We never spoke about it," Lopez revealed.
"She really loved him when we were together before," she continued.
In 2022, Lopez and Affleck got married nearly 20 years after they first got engaged in 2002. The couple parted ways in 2004, going on to start families with other people, before reconnecting in 2021.
When Lopez brought her mom with her on TODAY, the "Mother" actor also spoke about her relationship with Affleck and called him the "love of her life."
Lopez noted that their romance helped her write her upcoming album, "This Is Me... Now."
"I went on an incredible journey through my life for the past 20 years, and I think I've grown a lot. The album is really about capturing those moments in time. Falling in love and having that moment, then 20 years later trying to capture what this moment was, which was a very different thing," she said on the show.
When asked whether love is better the second time around, Lopez said it really depends on the type of experiences the person has already went through.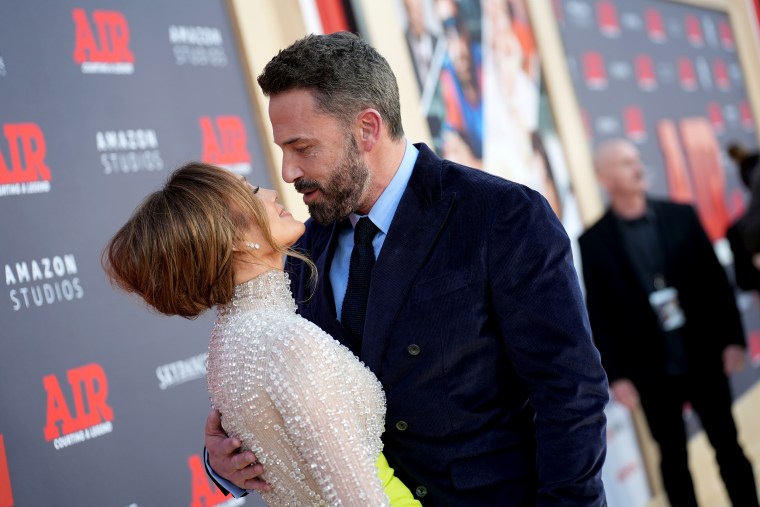 "I think when you have life experience behind you, you realize what's really important. I love what I do. I have always said that, but since I had kids, that changed for me. Now, having a family in this way and being married, you start rejiggering everything. What is really important? How much do I want to work?" she said. "You start realizing what I want to do with my life."
Lopez, who shares 15-year-old twins, Max and Emme, with former husband Marc Anthony, praises Affleck's parenting skills. The "Air" actor is a proud dad of three kids — Violet, 17, Seraphina, 14, and Samuel, 11 — who he co-parents with Jennifer Garner.
"He's fantastic. He really steps up to the challenge of what (being a stepfather) is and what that means and they love him," Lopez said of Affleck.