Lisa Marie Presley is being remembered by those who knew her and those she impacted.
The singer-songwriter died on Jan. 12 at the age of 54 after she suffered a medical scare and was transported to the hospital.
"It is with a heavy heart that I must share the devastating news that my beautiful daughter Lisa Marie has left us," her mother, Priscilla Presley, confirmed in a statement to the Associated Press. "She was the most passionate strong and loving woman I have ever known. We ask for privacy as we try to deal with this profound loss. Thank you for the love and prayers. At this time there will be no further comment."
Earlier in the day, Priscilla Presley had asked people to "Please keep her and our family in your prayers."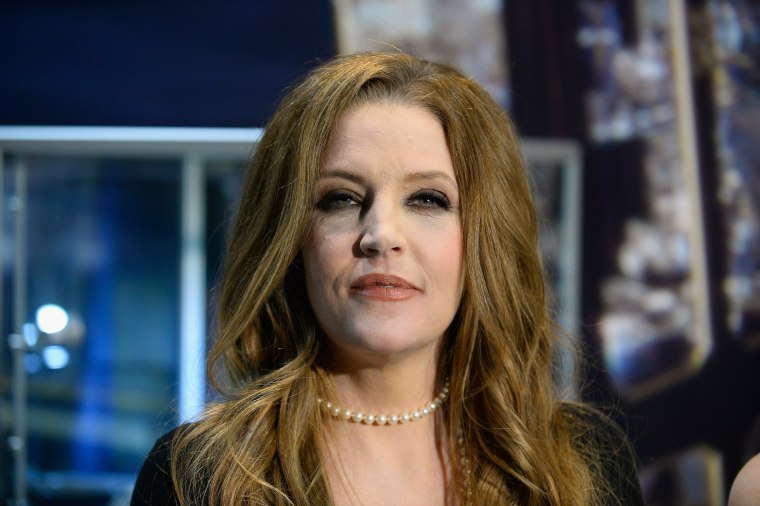 Celebrities publicly mourned Lisa Marie after news of her untimely death started to circulate.
John Travolta wrote on Instagram that his heart goes out to her family.
"Lisa baby girl, I'm so sorry. I'll miss you but I know I'll see you again. My love and heart goes out to Riley, Priscilla, Harper and Finley," he wrote.
"Oh no. This is such horrible news. The entire world is sending love and prayers to Priscilla and Lisa Marie's children right now. May it give you strength," Diane Warren tweeted.
"lisa marie presley… how heartbreaking. i hope she is at peace in her dad's arms. my heart goes out to her family. too much grief in just a couple of years. #riplisamarie #LisaMariePresley," LeAnn Rimes wrote.
Leah Remini also wrote how heartbroken she was over Lisa Marie Presley's death.
"Lisa did not have an easy life, as some might think. May she be at peace, resting with her son and father now," she tweeted. "Her mom Priscilla and her three daughters, Riley, Finley, and Harper, are in my prayers."
"Dear God, #LisaMariePresley has died; I'm in shock. So beautiful and only 54 years old; I can't actually comprehend it," Bette Midler wrote.
"So sad that we've lost another bright star in Lisa Marie Presley. My condolences to her loved ones and multitude of fans," Octavia Spencer tweeted.
Bret Michaels added, "My deepest thoughts & condolences go out to the family / friends on the loss of @LisaPresley."
"So sad about Lisa Marie Presley," Andy Cohen wrote.
Actor Cary Elwes added, "Rest In Peace, Lisa Marie. A sweet and gentle soul. We send our deepest, heartfelt condolences to Priscilla, Riley and her family and friends. Heartbreakingly sad."
Actor Shaun Cassidy sent his "love and prayers" to the Presley family.
Actor Jennifer Tilly wrote about how she had just visited Graceland.
"Oddly I was just at Graceland yesterday and took this picture," she wrote. "The guide was telling us that sometimes she would have dinners in the dining room, and once she had a party for her friends in the plane named after her. Rip sweet soul."
Stella Parton also tweeted, "RiP Lisa Marie. Prayers for her mother, children, friends all those who loved her."
Musician William Patrick Corgan also expressed his heartbreak, writing, "There is heartbreak and then there is sorrow. This would be sorrow and on more levels than I can count. Please send your prayers out for her family and children at this difficult time. I truly cannot find the words to express how sad this truly is. RIP @LisaPresley"
Geraldo Rivera wrote, "Just terrible to hear of the passing of Lisa Marie Presley, Elvis' only child. My deepest condolences to her family. This is awful news and I am so sorry for Priscilla's loss."