Henry Winkler is an early riser.
"I feed the dogs, I make some coffee and, because I knew this phone call was coming, I actually took a shower," Winkler tells TODAY.com.
Not because it's on video. It isn't. He just likes to be prepared.
"You never can tell. Pretty soon, phones will have smell-o-vision," Winkler jokes.
In reality, the longtime actor says he considers the morning, far and away, the best part of the day. "We get so much done," he enthuses.
And he's got plenty to keep him busy.
Winkler's new memoir, "Being Henry: The Fonz...and Beyond," dropped on Oct. 31, and with it comes a 15-city book tour that takes the 78-year-old from one coast to the other for book signings and meet-and-greets with fans.
But first things first.
"Have you seen the David Beckham documentary?" he asks. "We just finished Episode Three and, oh, my God, I think it is just incredible. It really is special."
Winkler doesn't elaborate on why he's so taken with the Netflix series, but perhaps it's because "Beckham" isn't all that different from his own story, a tale that tracks the highs and lows of having lived a majority of life in the spotlight.
It's something Winkler writes about with both self-effacing wit and vulnerability in "Being Henry," starting with unpacking his difficult childhood with unforgiving German parents, who he says often referred to him as "dummer Hund," or dumb dog.
When they weren't "screaming" at him or punishing him for doing poorly in school, Winkler writes his parents were "embarrassed" by their son, who struggled to read and write.
"Clearly I was just lazy, defiant, stupid," he says, writing that his escape from the emotional abuse was to go to his room and listen to opera arias. He'd also dream that his parents would "move while I was at school, and leave no forwarding address."
A life-changing diagnosis
It wasn't until Winkler turned 31 that he learned he suffers from dyslexia, telling TODAY.com in a previous interview that upon discovering he had the learning disability, his initial reaction was anger. "I was so angry that I was yelled at, humiliated. I was grounded. I was punished. For what? For nothing," he said.
Since then, however, he says that like poking "the smallest hole in a sandbag" and letting the sand slowly leak out, the anger against his parents, who are now deceased, has "dripped away over the years," leaving some measure of acceptance in its wake.
"It's OK that no one knew about dyslexia. It's OK that they had an expectation. I think it's important that in structure, comes freedom," he now tells TODAY.com. "But when you are looking at your child and you don't see them or you don't hear them, that is the craziest thing to me because a heard child is a powerful child."
To help prevent other kids from facing the same fate, Winkler has co-written a series of bestselling children's books about Hank Zipzer, a young underachiever who discovers he's dyslexic.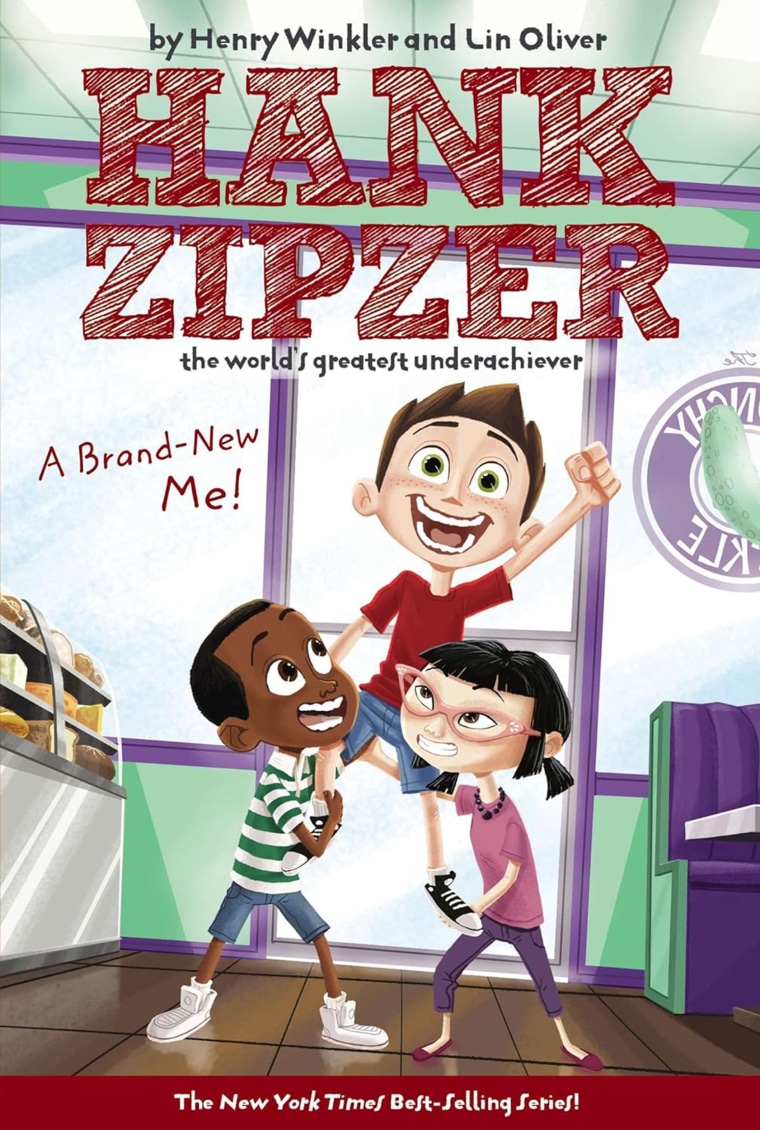 "How you learn has nothing to do with how great you are," he says. "And how difficult it is for you to learn has nothing to do with the destiny you're going to meet."
Becoming the Fonz ... ayyy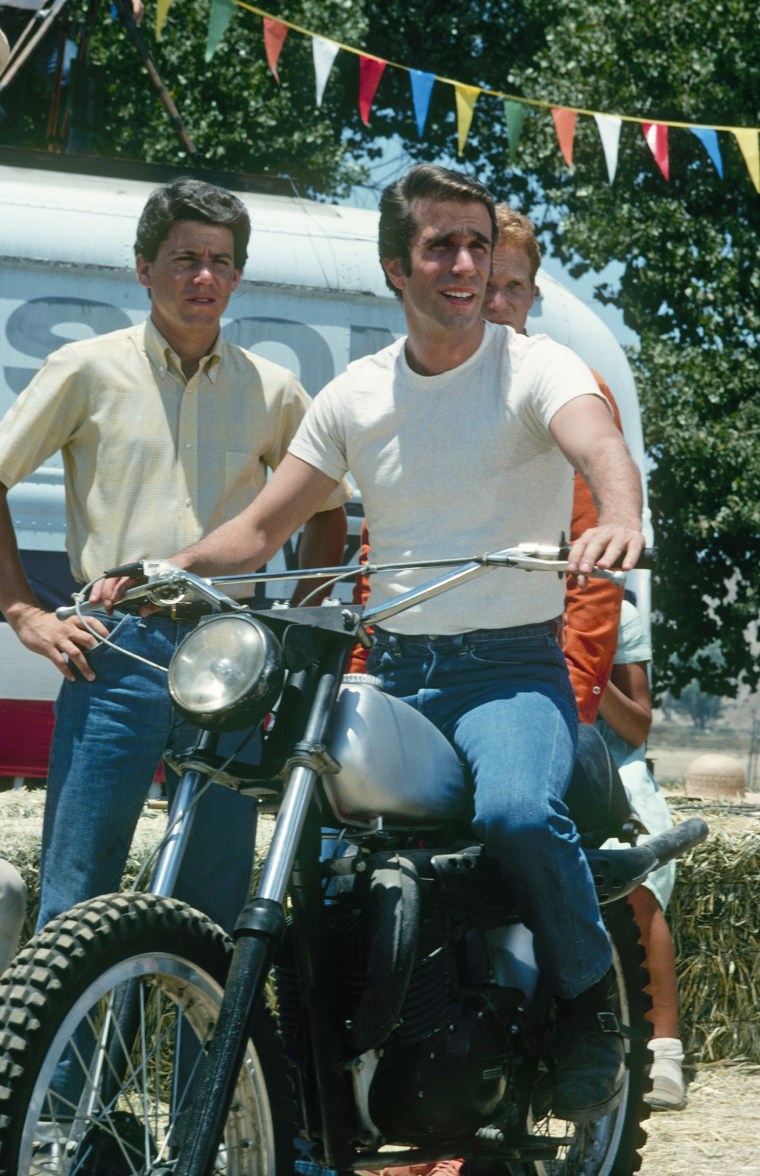 Ironically, the same learning disability that paralyzed Winkler for much of his young life might have also been the catalyst for his successful acting career, which has spanned more than 50 years.
In "Being Henry," Winkler reveals that because he had trouble reading scripts, he often improvised lines and characters, which ultimately may have helped him land the life-changing role of the Fonz on the 1970s TV series "Happy Days."
"This Fonz was supposed to be a knockabout guy, a man of few words, rough around the edges. Confident. A guy who could make things happen with a snap of his fingers. Someone his fellow teenagers would listen to and obey unquestioningly," he writes, adding that in real life, the Fonz couldn't have been more opposite from him if he tried.
"I was twenty-seven years old, soon to turn twenty-eight, a short Jew from New York City with a unibrow and hair down to my shoulders, confident about next to nothing in my life."
But against all odds, after auditioning, he won the role, cementing his future as Arthur Fonzarelli, aka Fonzie, in the collective eyes and hearts of the world. In the decades that followed, Winkler's leather jacket and signature "ayyy" would come to define an entire generation.
A lasting friendship with Ron Howard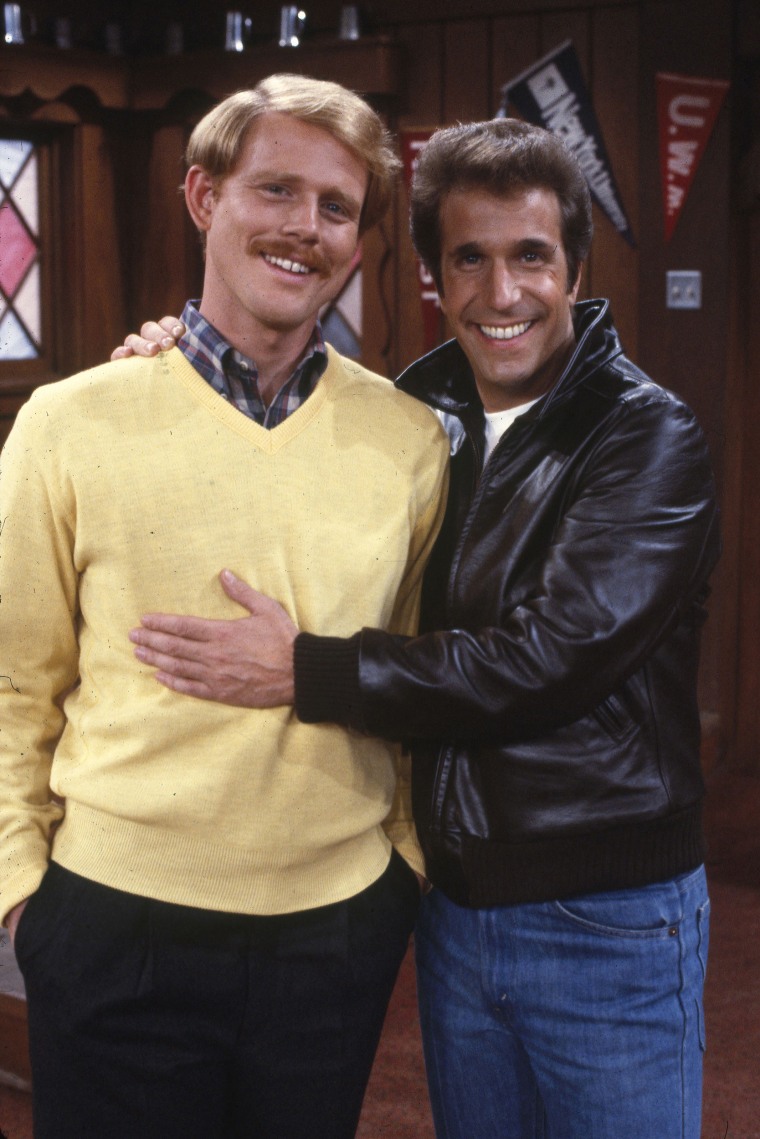 The series, which lasted for 11 seasons, not only brought Winkler unparalleled fame, but also enduring friendships with his "Happy Days" castmates.
Among the closest? Winkler's on-screen best friend, Richie Cunningham, played by Ron Howard.
Winkler tells TODAY.com that much like their on-screen relationship, their off-screen friendship was symbiotic, with each of them offering support when the other needed it the most.
It was Howard's intervention during a particularly difficult moment during the first season of "Happy Days" that Winkler says taught him a lasting lesson.
"Ron, he's an old soul. There's a wisdom in him that is big," Winkler tells TODAY.com of his longtime friend, before recounting how, in a frustrated moment of not being able to get one of his lines correct, he lost his temper on the set and began punching the script.
"Now Ron Howard was almost ten years younger than I was. But Ron had been around the block a lot more times than me," Winkler writes in the book, saying the younger actor put his arm around his shoulders, walked him outside and gently told him that punching the script wasn't the best idea.
"The writers are working as hard as they can," Howard calmly told Winkler. "They're trying really hard."
"I went, 'Ron, I'll never do that again,'" Winkler tells TODAY.com. "And that was the beginning of our friendship."
Winkler returned the favor when, eight seasons into "Happy Days," he received a call from Howard, who delivered the news that he was leaving the show to become a full-time director.
"I was completely thunderstuck. I was devastated, I was scared — you name it, I was feeling it. It was shocking," Winkler writes in the memoir.
But instead of revealing his inner turmoil, he sat silent for a few moments before eventually offering Howard his support.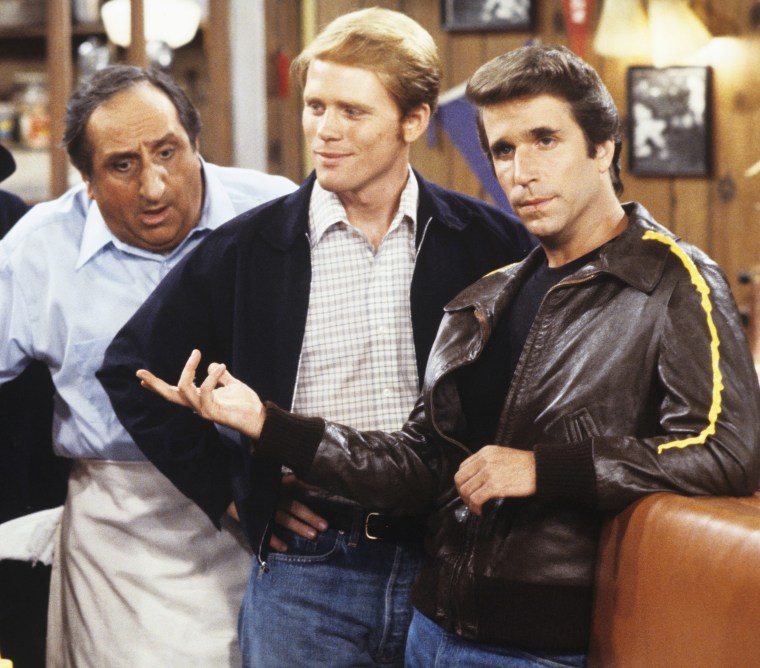 In the years that followed, Howard would win a best director Oscar for the film "A Beautiful Mind," as well as receive countless other award nominations for movies including "Apollo 13" and "Frost/Nixon."
Though it's been decades since the pair first worked together, they remain close, with Winkler serving as godfather to Howard's daughter Bryce Dallas Howard.
According to Winkler, he, Howard, their wives and all their respective family members recently met up for dinner.
"Fifty years of history. All in the same place, at the same time. It was palpable," he tells TODAY.com of the gathering. While they were together, Winkler says Howard reminisced about the day he called to tell Winkler he was leaving "Happy Days."
"He says to me, 'When you were very quiet (on the phone) and I had no idea what you were going to say, then you said, 'Ron, go and get it. You want it. You've dreamt about this. Go and be the best director in the universe."'
"That gave me a sense of calm," Howard told him, affirming how much Winkler's support meant in the pivotal moment that launched his directing career.
How did his words make Winkler feel?
"I said, 'It took you 50 years to tell me that?'"
"At. The. Dinner table," Winkler tells TODAY.com, laughing. "Fifty f---ing years later."