Gwen Stefani's Harajuku era is once again in the headlines after her most recent comments in which she calls herself Japanese. 
The singer was asked by Allure to reflect on the debut of her Harajuku Lovers fragrance, which debuted 14 years ago and after her 2004 album "Love. Angel. Music. Baby." During that time, Stefani was inspired by Japan's Harajuku culture and utilized it in her wardrobe and visuals, as well as business endeavors and all-Asian backup dancers.
While many criticized the former No Doubt singer of cultural appropriation, Stefani recalled falling in love with the subculture when her father traveled to Japan regularly for work and shared stories about his experience.  
"That was my Japanese influence and that was a culture that was so rich with tradition, yet so futuristic (with) so much attention to art and detail and discipline and it was fascinating to me," Stefani told the outlet, adding how her love further deepened after traveling to Harajuku herself. "I said, 'My God, I'm Japanese and I didn't know it.'"
"I am, you know," she added, calling herself a "super fan" and saying that there is an "innocence" about her love for Japanese culture.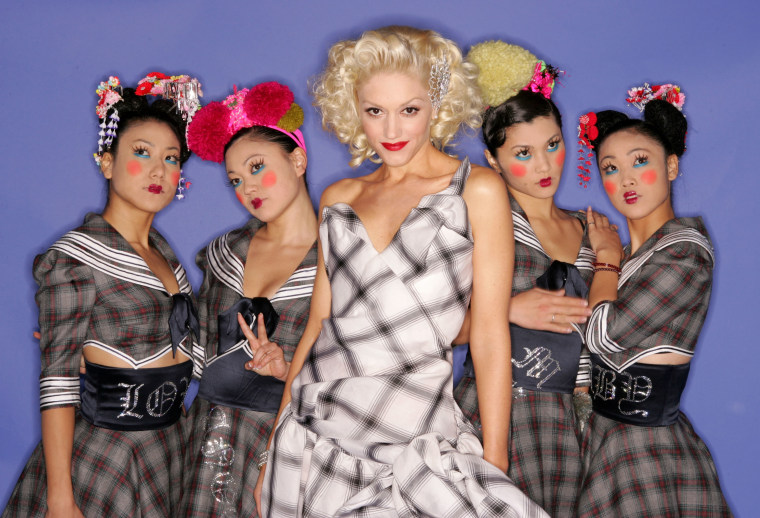 "If (people are) going to criticize me for being a fan of something beautiful and sharing that, then I just think that doesn't feel right," the singer, who is of Italian American heritage, said. "I think it was a beautiful time of creativity… a time of the ping-pong match between Harajuku culture and American culture."
Stefani continued by saying that it should be OK to be inspired by other cultures "because if we're not allowed then that's dividing people, right?" 
Allure noted that Stefani referred to herself as Japanese more than once, and said the singer told them she's "a little bit of an Orange County girl, a little bit of a Japanese girl, a little bit of an English girl."
The magazine also wrote that Stefani's rep told them that they "misunderstood what Stefani was trying to convey." However, they declined to provide an on-the-record comment or clarification.
Her team did not immediately respond to TODAY.com's request for comment on Jan. 10 either.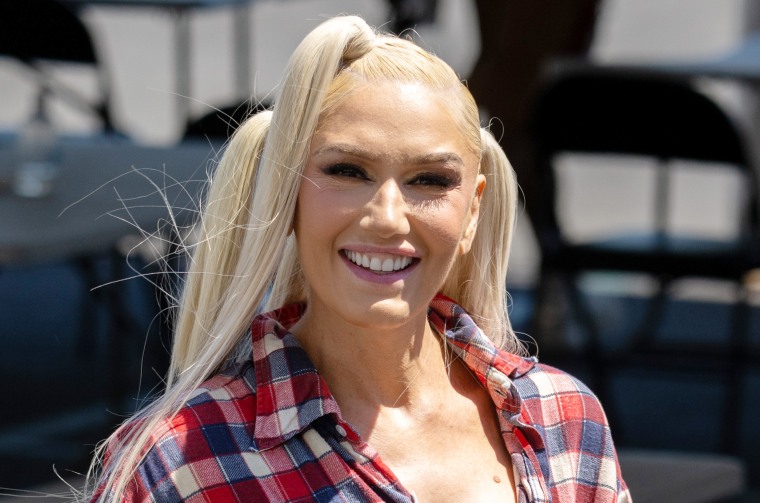 Later in the interview, Stefani also shared that she identifies with the Hispanic and Latino communities of Anaheim, California, where she grew up.
"The music, the way the girls wore their makeup, the clothes they wore, that was my identity," Stefani, who also used Mexican-American aesthetic in music videos for "Luxurious" and "Hollaback Back." "Even though I'm an Italian American — Irish or whatever mutt that I am — that's who I became because those were my people, right?"
Over the years, Stefani has defended her Harajuku Girls era. In 2021, she said that she believed people from different cultures should be able to "share" their customs and traditions with one another.
"If we didn't buy and sell and trade our cultures in, we wouldn't have so much beauty, you know?" Stefani told Paper magazine. "We learn from each other, we share from each other, we grow from each other."
"And all these rules are just dividing us more and more," she added.