Bryce Dallas Howard is toasting her husband, actor Seth Gabel, on the 22nd anniversary of their relationship.
The "Jurassic World: Dominion" star, 41, shared a throwback pic Feb. 22 on Instagram that showed her kissing Gabel on the cheek during their "college years."
In the post, Howard revealed that she'd held onto the sweater she wore on the couple's first date. "I love you Seth Gabel — thanks for going on that date 22 years ago. I still own the sweater I wore that night because I JUST KNEW," she wrote.
In the rest of the caption, Howard opened about the pair's anniversary celebration.
"Celebrated 22 years together yesterday. We didn't make plans and I've gotta say, it was our best anniversary yet. We reminisced, we took a walk, we watched episodes of our favorite show from the earliest days of our relationship ('Nigella Bites')," she wrote.
"Late in the evening, before we each gave the other permission to do the thing we wanted to do (for me watercolor; for him play video games), we talked about the dreams we held for next 22 years (if we should be blessed enough) and it was kinda wild and amazing to imagine the possibilities," she contined.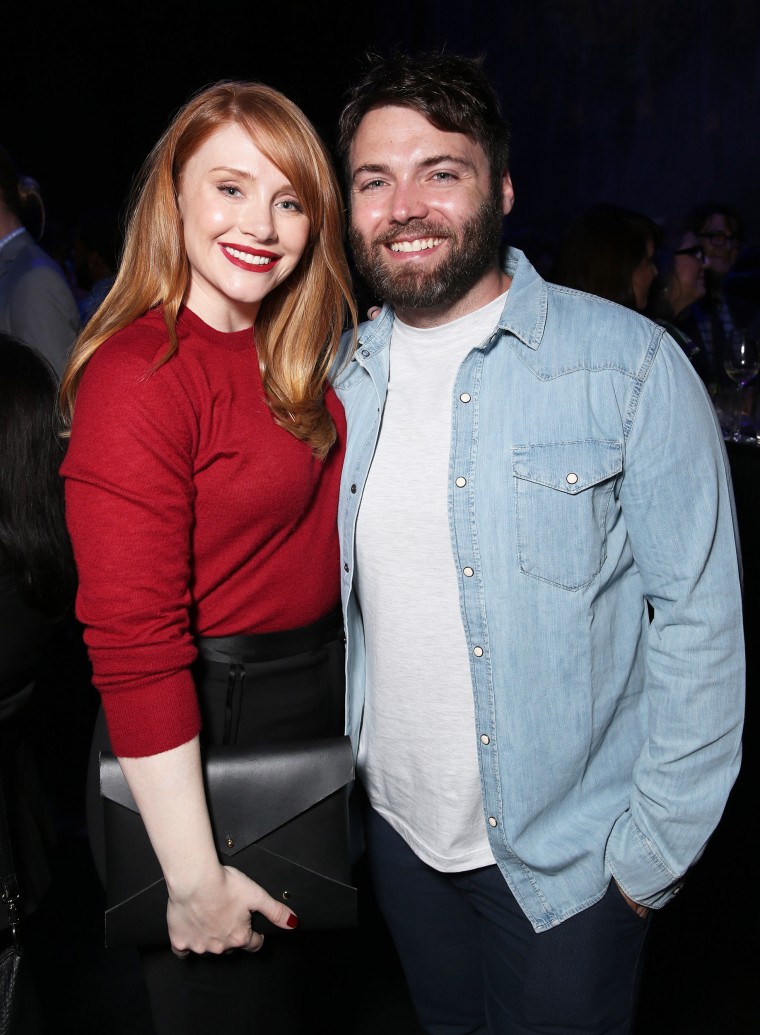 Howard and Gabel tied the knot in 2016 and share two children, Theodore, 16, and Beatrice, 11.
In June 2020, the SAG Award nominee opened up to TODAY Parents about her relationship with another special man in her life, her dad, Hollywood director and former "Happy Days" actor Ron Howard.
She shared that being the daughter of the Oscar-winning filmmaker made her feel "insecure" when she first began acting.
"I felt like I had something to prove," she explained. "I wouldn't invite my parents to the school plays and stuff like that. I hid them. I wanted people to pay attention to me because of me and not because of who I am related to."
As a child, Howard appeared in several of her dad's movies, including "Parenthood" and "Apollo 13," before earning praise for her breakout performance in M. Night Shyamalan's 2004 psychological thriller "The Village."
Like her famous dad, Howard is also interested in directing. Her documentary "Dads," which celebrates modern fathers, premiered at the Toronto Film Festival in 2019.
"What I realized in interviewing all these guys is that we're treating dads like they're in the background when they're not," Howard told TODAY Parents. "The vast majority of fathers are incredibly involved, present and committed. That needs to be acknowledged. It would be really hard for me to be a good mother when everyone assumed I wasn't doing anything."
Her own husband, she added, has been a hands-on dad since their kids were babies.
"When I was pregnant with Beatrice and then after she was born, if I was physically with Seth, I never changed a diaper," Howard said. "It wasn't something I asked for, it was just something he did."