Bijou Phillips filed for divorce from Danny Masterson on Sept. 18, less than two weeks after the former "That '70s Show" star was sentenced to 30 years to life in prison for rape.
The couple share one child, 9-year-old daughter Fianna.
Bijou Phillips, who cited "irreconcilable differences" as the reason for her and Masterson's split in her filing, stood by her husband's side during his trials in the Los Angeles County Superior Court, which concluded in May when he was convicted on two counts of rape. His lawyers plan to appeal.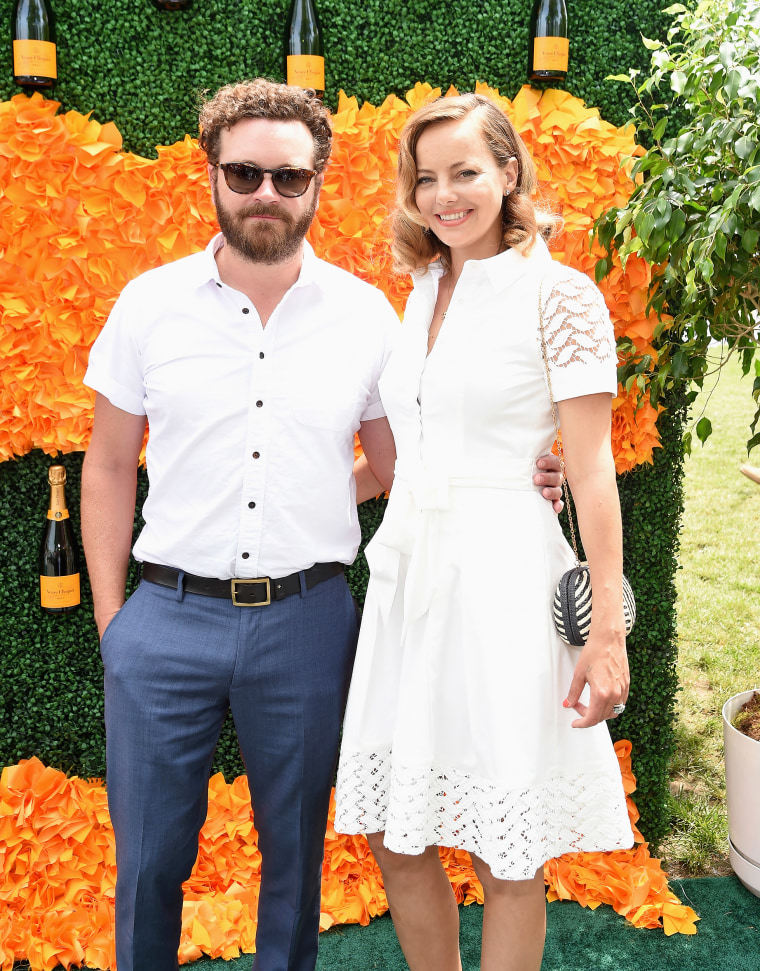 Bijou Phillips, who made headlines for her wild child antics when she was younger, submitted letters in support of Masterson during his sentencing, calling the actor "a life-saving partner" and a "devoted father."
Read on to learn more about Bijou Phillips and her life before and after marrying Masterson.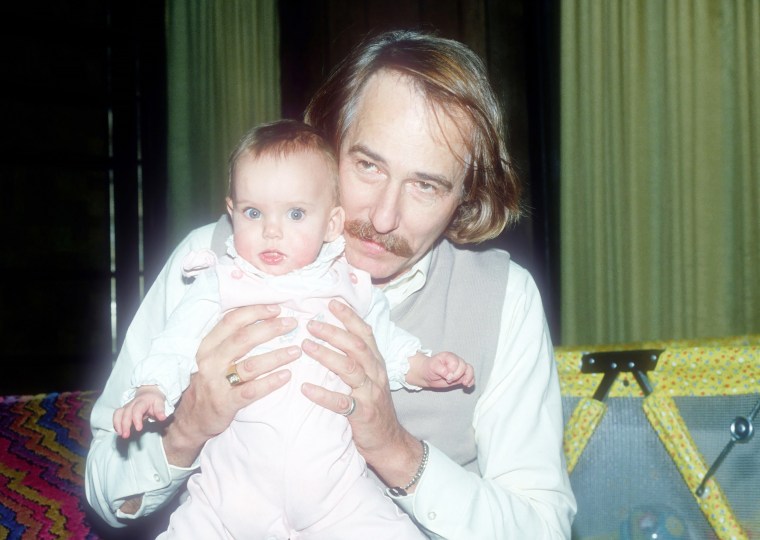 She's the daughter of music legend John Phillips
Bijou Phillips is the daughter of the late John Phillips, founder of The Mamas and The Papas and his late third wife, model and singer Geneviève Waïte.
She acted in movies and on TV
Though she dabbled in music when she was younger, releasing the full-length album "I'd Rather Eat Glass" in 1999, Phillips eventually gravitated toward acting.
She appeared, most notably, alongside Kate Hudson and Billy Crudup in the 2000 drama "Almost Famous," and on the television shows "Raising Hope," "Hawaii Five-0" and "Law & Order: Special Victims Unit."
She modeled briefly as an adolescent
Bijou Phillips modeled as a teenager, posing on the cover of Interview Magazine when she was just an adolescent.
She told Howard Stern in 2000 that she was discovered by photographer Bruce Weber at a horseback-riding show.
"I was like 13," said Phillips. "And my dad was like, 'You can go to New York and model or you can f------ stay in boarding school.'"
Bijou Phillips also modeled in a controversial 1995 Calvin Klein underwear ad that many compared to child pornography.
She later posed nude in Playboy.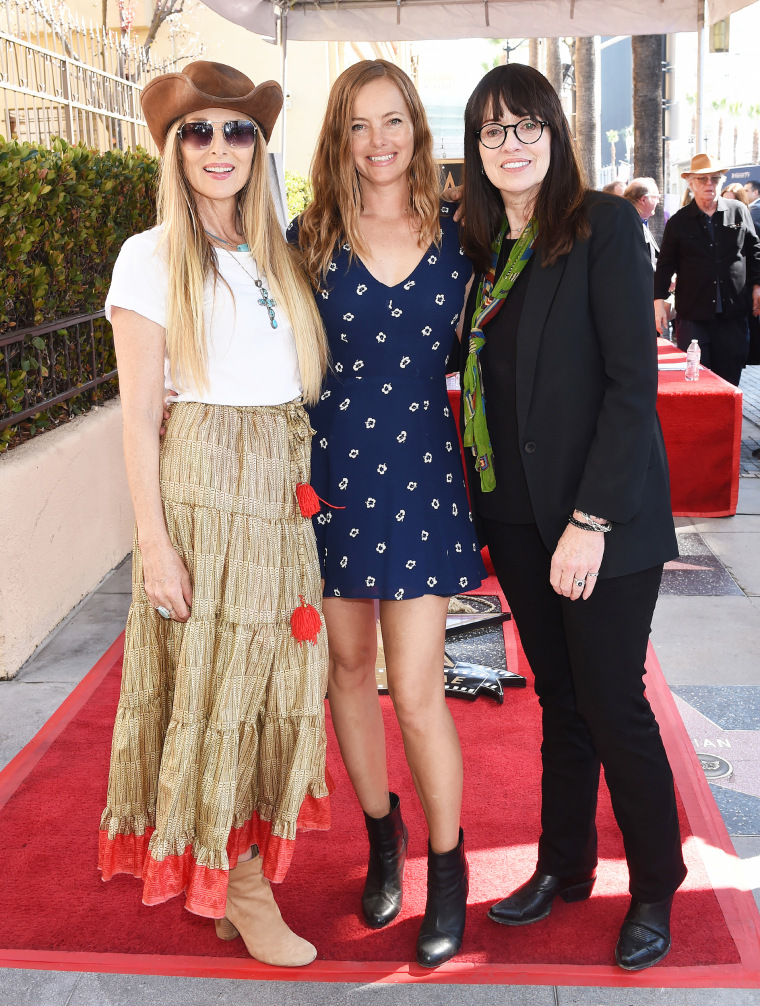 Her sisters are also famous
Phillips's siblings include two famous half-sisters: actor Mackenzie Phillips, best known as one of the stars of the 1970s sitcom "One Day at a Time," and Wilson Phillips singer Chynna Phillips.
Her family has been rocked by scandal
In her 2009 memoir, "High on Arrival," Bijou Phillips's half-sister Mackenzie Phillips, whose mother was John Phillips' first wife, Susan Adams, claimed that she had a decade-long sexual relationship with her dad that began when she was 18. (John Phillips died in 2001, eight years before the memoir was released.)
Mackenzie Phillips said in her book that it started when her father found her passed out from a drug binge and raped her.
In a statement at the time, Bijou Phillips said, "When I was 13, Mackenzie told me that she had a consensual sexual relationship with our father. This news was confusing and scary, as I lived alone with my father since I was 3, I didn't know what to believe and it didn't help that shortly there after Mackenzie told me it didn't happen..."
"I understand Mackenzie's need to come clean with a history she feels will help others, but it's devastating to have the world watch as we try and mend broken fences, especially when the man in question isn't here to defend himself."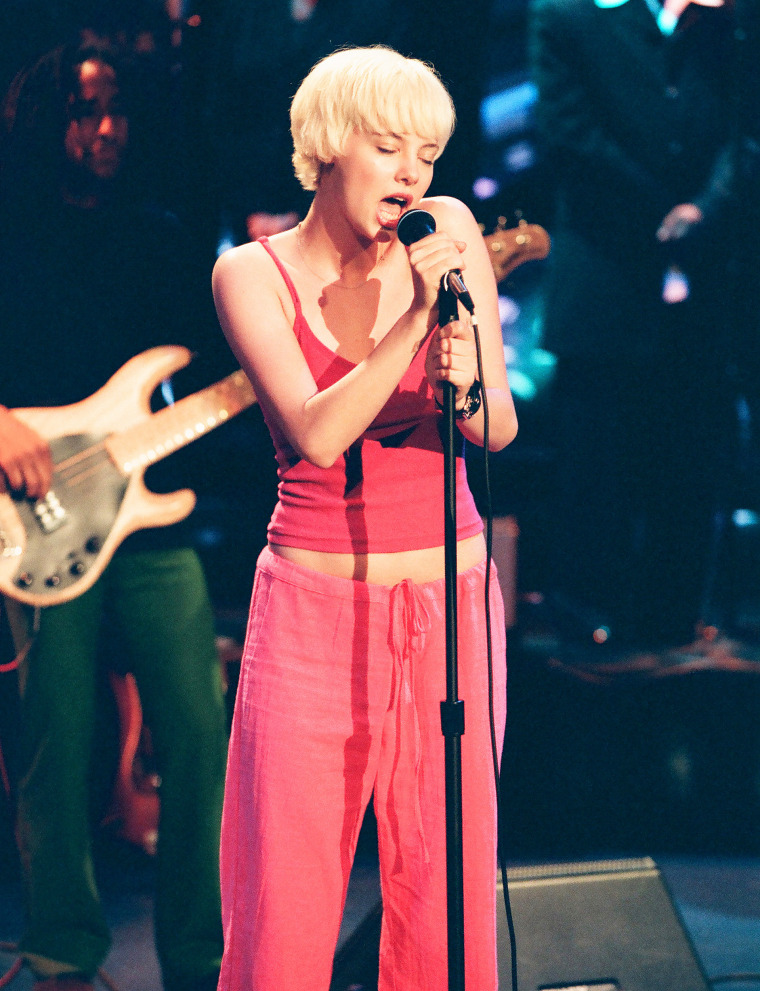 She made headlines as a wild child when she was young
Bijou Phillips wrote on Instagram in 2018 that she was placed in foster care as a toddler after her parents split because neither of them were deemed fit to care for her.
John Phillips, who struggled with addiction throughout his life, later won custody of his daughter and the pair moved to Long Island, New York.
At 14, Bijou Phillips moved into her own apartment in New York City where she made tabloid headlines for dating Sean Lennon, spending late nights at clubs and more.
"If you were 14 years old and able to live on your own in an apartment in New York City, and you got invited to all these clubs, and you got a bank account and you had a car service you could call so that you could go wherever you wanted — what would happen?" she told The Guardian.
Bijou Phillips revealed to the publication that she drank and tried drugs, including cocaine, ecstasy and heroin.
"My dad always knew what I was up to. All he had to do was look at the New York Post. There were no secrets," she later added.
She was accused of bullying in the past
Bijou Phillips issued an apology in 2017 after "Mean Girls" star Daniel Franzese accused her in a Facebook post of body-shaming him and bullying him about being gay on the set of the 2001 indie drama "Bully."
"I am so mortified by this behavior and have contacted Daniel and apologized to him privately," Bijou Phillips told TMZ. "I am not and never have been homophobic. I have nothing but love for the LGBTQ community and Daniel."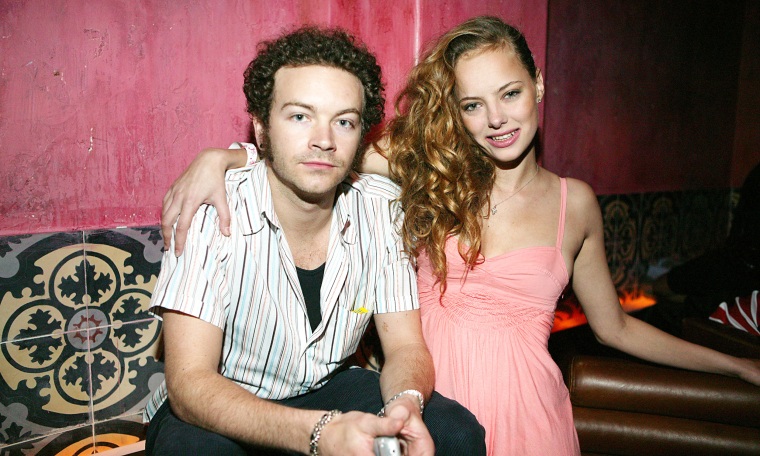 She met Masterson in 2005
Bijou Phillips and Masterson met when they were seated next to one another at a celebrity poker tournament in Las Vegas in August 2005.
"Every guy at the table was flirting with me but Danny," Bijou Phillips recalled to Paper magazine in 2009, according to E! News. "He wasn't laughing at my jokes. I was like, 'Who is this Danny Masterson and what does he think he's doing?'"
Masterson told the publication, "I had only known her as the little crazy girl. After Vegas, and talking to her a few times, I was shocked by how unbelievably intelligent she was. She knew every book I had ever read. I was like, this girl is amazing."
She married Masterson in 2011
The couple tied the knot in 2011. Their intimate wedding ceremony took place inside a private castle in the Irish countryside, according to People.
She became a mom to the couple's only child in 2014
Bijou Phillips and Masterson welcomed their only child, daughter Fianna Francis Masterson, on Feb. 14, 2014.
Masterson shared photos of his family on his official Instagram page. The last photo the actor posted to the account was posted October 2022, the same month his trial began. The picture showed him and his wife sitting outside on a patio with their daughter and a dog.
"After a long two days in LA it's coming home to these 3 perfect ladies that makes a boy smile," he captioned it.
She supported Masterson during his trial
Bijou Phillips was a constant presence in the courtroom to support Masterson as he underwent separate trials for raping three women in his Hollywood Hills home from 2001 to 2003.
All three of the accusers were former members of the Church of Scientology, to which Masterson still belongs.
Masterson was convicted on two counts of rape 
Bijou Phillips submitted letters in support of Masterson during her husband's sentencing, calling the actor "a life-saving partner to me."
"We need him more than you can imagine," Phillips wrote in a letter to the judge last month. "I know he has been convicted of serious crimes. But the man I married has only been an extraordinary husband to me and a devoted father to our daughter."
She filed for divorce on Sept. 18
Bijou Phillips filed for divorce from Masterson on Sept. 18 in Santa Barbara Superior Court, according to court records obtained by NBC News. Her petition for divorce came less than two weeks after Masterson was sentenced to 30 years to life in prison for rape.
Bijou Phillips cited "irreconcilable differences" as the reason for the couple's split.
Bijou Phillips' lawyer, Peter A. Lauzon, told NBC News in a statement that his client's "priority" at this "unfortunate time" was the couple's younger daughter.
"This period has been unimaginably hard on the marriage and the family," the statement read.
"Mr. Masterson was always present for Ms. Phillips during her most difficult times of her life. Ms. Phillips acknowledges that Mr. Masterson is a wonderful father to their daughter. She hopes that everyone will respect her family's privacy in these difficult times," it added.
According to the court documents, Bijou Phillips is seeking spousal support and legal fees.
She also asked for legal and physical custody of Fianna and granted visitation rights to Masterson.