Bernie Sanders has gone viral yet again.
The Vermont senator accidentally walked into a TikTok user's video that she was making outside with her hotel's doorman in New York City.
In the TikTok video that @Taylorchamp shared, you can see Sanders trying to walk past her while she and the doorman danced on the streets to "Check ha mood," a mashup song of "In ha mood" by Ice Spice and "Check It Out" by Nicki Minaj and will.i.am.
@Taylorchamp captioned the video, "Nailed it!" and tagged Sanders' official TikTok account.
In the comments, people noted how awesome it was for her to casually run into Sanders in NYC.
"U r the luckiest gurl in the world," one fan commented.
Another said, "Bernie Sanders really is just some guy."
A third joked, "Bernie been in New York too long 😂."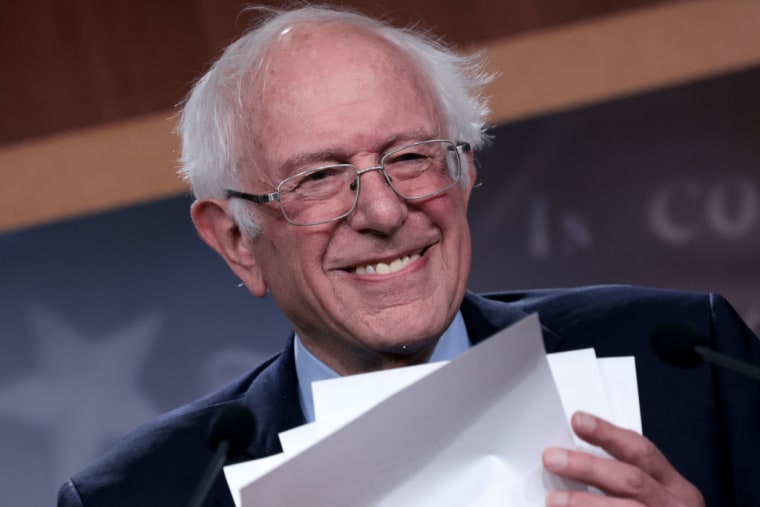 However, in a later TikTok video that @Taylorchamp shared to the sound of a clip from reality TV show "Baddies West," she noted that she didn't even realize Sanders was behind her until he already left and the doorman told her.
"When he told me Bernie Sanders walked by after the video and I didn't get to say hi," she captioned the TikTok.
This isn't the first time Sanders has become an internet sensation. In January 2021, Sanders went viral when he was caught cozying up in a chair during President Joe Biden's inauguration wearing a bulky winter coat and handmade mittens.
Additionally, Larry David, who is actually Sanders' distant cousin, has contributed to the politician's online fame by portraying him on "Saturday Night Live" throughout the years.