Life imitates art in Arnold Schwarzenegger's latest show "Furbar," in which he plays a divorced CIA operative who was unfaithful to his wife. However, the 75-year-old action star says there are still some differences when it comes to his past marriage to Maria Shriver.
Schwarzenegger got candid about his divorce, calling it "my failure," in a new interview with The Hollywood Reporter published May 16.
"We were laughing about it — it feels like it's a documentary," Schwarzenegger said about his character being divorced because he cheated. "The difference is, in the show, he doesn't consider it cheating because (seducing CIA assets) was part of his profession. His wife moved on because he never was home, and now he has this dilemma with the daughter because she has the same job and it's going to screw up her relationship, too." (In "Furber," Schwarzenegger's character is about to retire but is forced to complete one last mission. During the task, he discovers that his daughter also secretly works for the CIA.)
Schwarzenegger and Shriver got married in 1986 and were together for 25 years before she filed for divorce in 2011. Their divorce was finalized in 2021.
At that time, it was revealed that "The Terminator" star fathered a child, now-25-year-old Joseph Baena, with his housekeeper. Schwarzenegger and Shriver share four children together: Katherine, Christina, Patrick and Christopher.
"But in (my real-life marriage to Shriver), it was my f---up. It was my failure," Schwarzenegger said. "Also, in the show, he's deep down still in love with his wife."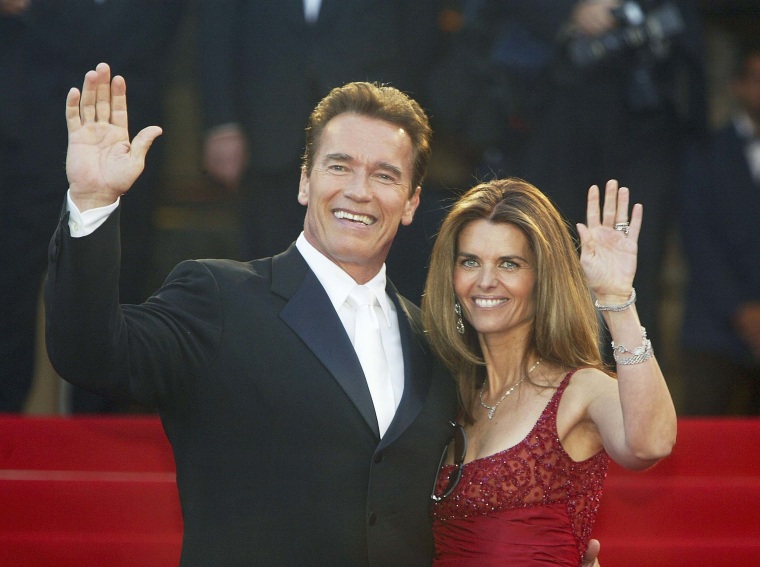 Schwarzenegger added that he doesn't miss being married, but did share that his divorce "was very, very difficult in the beginning."
"Eventually, you move on. I have a wonderful girlfriend, (physical therapist) Heather Milligan, who is very successful. I'm really proud of her, and I love her," he continued. "At the same time, I love my wife. She and I are really good friends and very close, and we are very proud of the way we raised our kids."
The former governor of California noted that even though they had their difficulties, they co-parent and spend holidays together as a family. 
"Even though we had this drama, we did Easter together, Mother's Day together, the Christmases together, all birthdays — everything together," he shared. "If there's Oscars for how to handle divorce, Maria and I should get it for having the least amount of impact on the kids. The sweetness and kindness you see in them, that's from my wife. The discipline and work ethic is from me."
The "Twins" star has previously called his divorce from Shriver his "biggest failure."
"I had personal setbacks, but this was, without any doubt, the biggest setback and the biggest failure," he told Howard Stern on his SiriusXM radio show in 2015. "Without any doubt. Not only failure, but you feel like, 'I'm to blame for it. It was me that screwed up.' And you can't point the finger at anyone else. So yeah, I was disappointed in it. It's always easy to be smart in hindsight. The thing was, how do you make the best of that situation?"
At the time, he also shared how going to marriage counseling further complicated things for him.
"It was the biggest mistake I've ever made,'' he said. "That guy was so full of s---. He said more crap and more nonsense. It was absolutely counterproductive to our future relationship."
As for Shriver, in February of this year, the TODAY special anchor shared how she visited a convent after her split from Schwarzenegger. 
"I went to a convent, a cloistered convent, and to be in silence and look for advice," Shriver said during the Feb. 6 episode of the "Making Space with Hoda Kotb" podcast. "And the reverend mother there … I actually have written about this but I — I haven't shared it. She said, 'I think you came here looking for permission.'"
"She goes, 'You can't come live here … but you do have permission to go out and become Maria,'" Shriver continued, later adding, "I had never given myself permission to — to feel, to be vulnerable, to be weak, to be brought to my knees. And the world did it to me. And then I was like, 'OK, God, let's go.'"