Newlyweds Terra and Drake Otto were clearly having the time of their life during their first wedding dance, but it wasn't the same old two-step some might have expected. Instead, the Wisconsin couple recreated an iconic dance scene from "Dirty Dancing," and the video is exploding on the web. 
Since the video was posted on Aug. 30, it's been viewed more than 1.7 million times on YouTube, and with good reason: After scenes show the couple practicing their routine to imitate stars Patrick Swayze (Johnny) and Jennifer Grey (Baby) on the dance floor, it then segues into a black-and-white clip from the reception, where the pair re-enacted it all, from outfits to dialogue.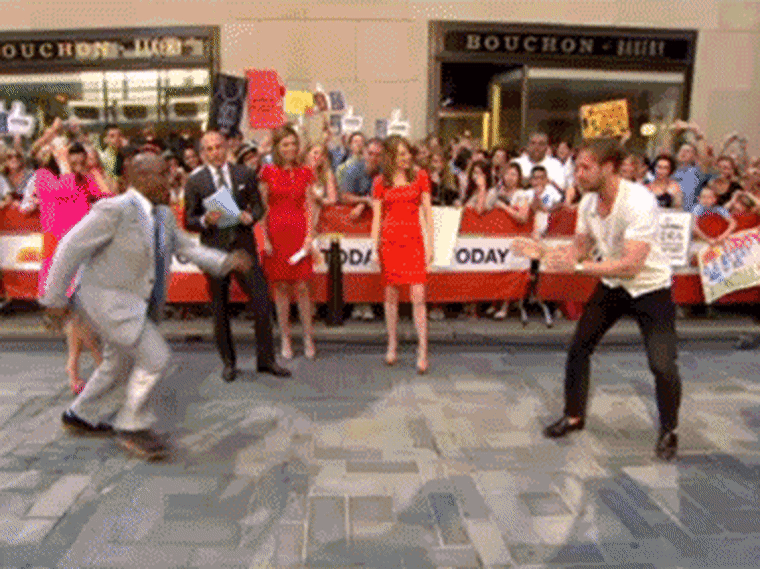 As Willie Geist reported on TODAY Monday, the bride had said she was such a fan of the 1987 film that she "broke the VHS tape" because she watched it so much. And, added Geist, the final lift the groom does with his bride called to mind another, slightly less graceful lift done in 2011 on the TODAY plaza, when Ryan Gosling hoisted Al Roker into the air. 
Be sure to check out the TODAY video to see that particular move, and don't miss the full video from the couple.