It's been 11 years since viewers said so long to "Will & Grace" — and Jack and Karen, too. But in a new promo for the show's revival run, it hardly seems like any time has passed at all.
Stars Eric McCormack, Debra Messing, Sean Hayes and Megan Mullally are all back in character for the 40-second clip called "Let's Get This Party Started."
And while there's no dialogue in the video, their playful poses, cute cuddles and one campy kiss — from Jack and Karen, of course! — say it all.
However, if you want to hear a little something from the leads, just check out this trailer that came out in May, complete with plenty of banter and a the entire cast breaking out in song.
The fan-favorite series debuted in 1998 and ran for eight seasons on NBC, but it wasn't until the gang got together for an election-season send-up last year that buzz about a return for the series began.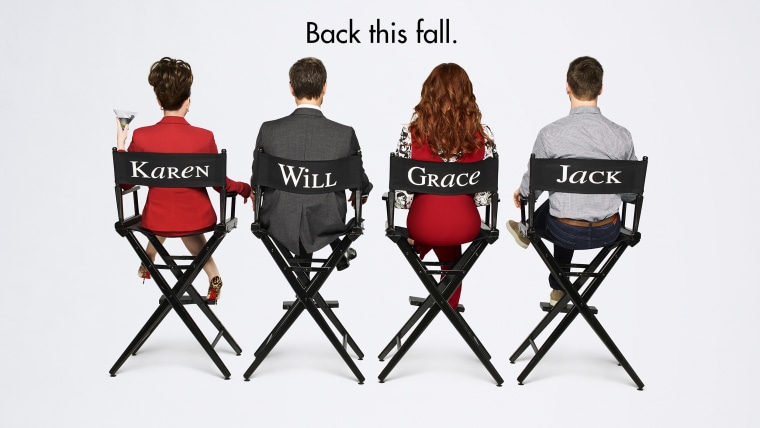 By January, it went from rumor to confirmed revival — and now we can't wait!
"Will & Grace" returns for 12 episodes starting Sept. 28 at 9 p.m. ET on NBC.