"Star Wars" fans felt the Force this weekend.
Primarily from the release of a 30-second TV trailer Sunday for the upcoming entry in the franchise — and one that seemed weighted with lots of story import, thanks to faces familiar (Harrison Ford) and new (Daisy Ridley).
The short trailer is largely of Rey (Ridley) taking charge, firing weapons and lending a hand to Finn (John Boyega). But what are the filmmakers trying to say here?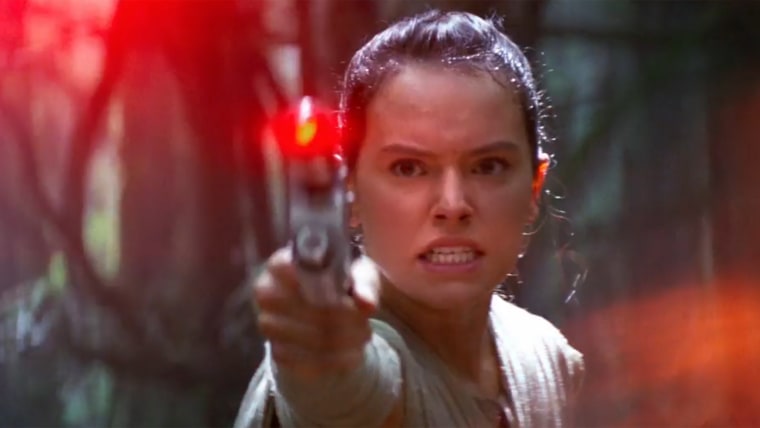 It may well be all in the voice-over dialogue, which has Maz Kanata (Lupita Nyong'o) saying, "I have lived long enough to see the same eyes in different people. I see your eyes. I know your eyes."
Oh, and it also includes a significant zoom-in on Han Solo (Ford) just as those words are being spoken.
What does it mean? If you check out comments left on social media, it seems obvious: Rey is the daughter of Han Solo (and probably Leia, though that isn't telegraphed).
But we'll have to wait and see ... at least until December 18, when the film opens in theaters.