David is back!
A new "Roseanne" trailer is giving fans their first peek at Johnny Galecki's return to the show.
On Monday, E! News shared the trailer, which features new scenes from the nine-episode "Roseanne" revival — including the first footage of "Big Bang Theory" star Galecki, who returns in a guest appearance as Darlene's longtime love, David Healy.
In the clip, David walks into the Conner family home with Darlene (Sara Gilbert), noting, "They kept everything exactly the same as it was when you guys were kids."
"It's a decorating choice called poverty," Darlene replies.
The trailer also features previously unseen footage of D.J. (Michael Fishman) and Darlene discussing credit cards with their parents, Roseanne (Roseanne Barr) and Dan (John Goodman).
"Do you guys get points on your credit card?" D.J. asks his folks.
"We get threats. Is that the same thing?" Roseanne quips.
Later, the Conner family matriarch is seen using an electronic lift to get up the stairs. Maybe one of the Conners has a medical condition we'll soon learn about?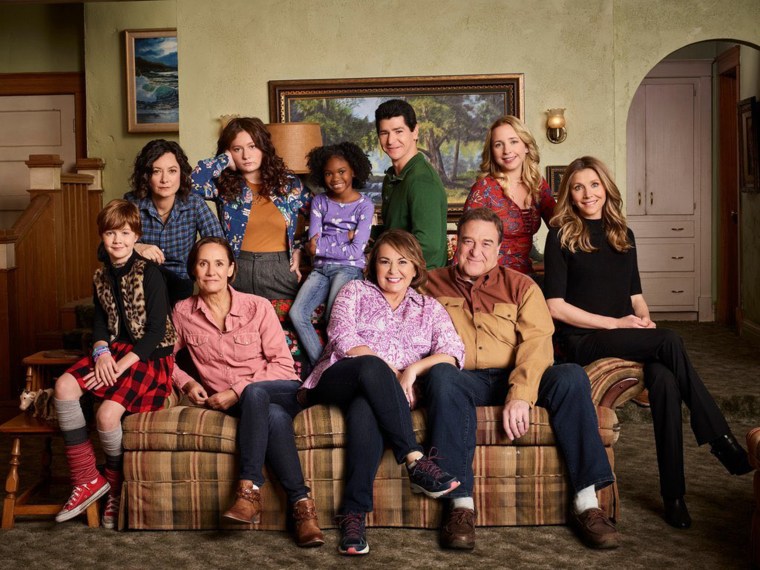 The new season will feature pretty much every member of the Emmy-winning show's original cast, including both Lecy Goranson (Becky No. 1) and Sarah Chalke (Becky No. 2), and Laurie Metcalf, who returns as Aunt Jackie.
We'll also get to know newer members of the Conner family, including Darlene and David's kids, Harris and Mark, played by Emma Kenney and Ames McNamara, and D.J.'s daughter, Mary, played by newcomer Jayden Rey.
The "Roseanne" revival premieres Tuesday, March 27 on ABC.