Expect a very much alive Dan Conner, a newly separated Darlene and plenty of prickly politics from the "Roseanne" revival.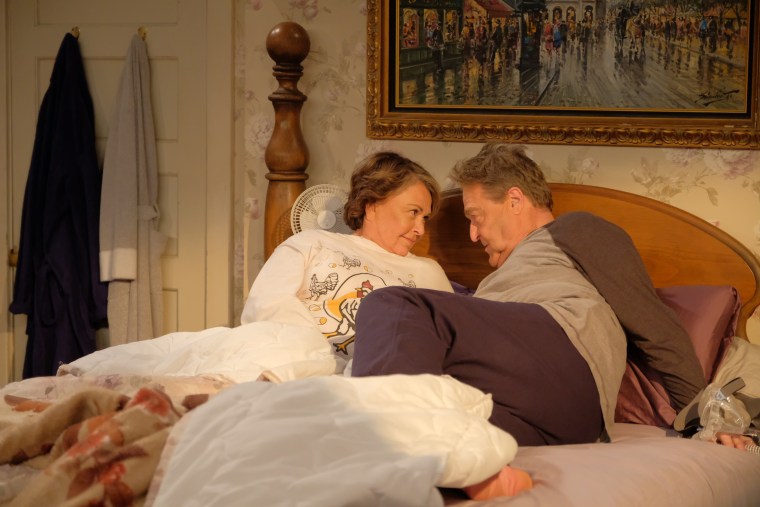 ABC has released a dozen or so new pics of the Conner clan back in action ahead of the reboot's March 27 premiere.
Fans can look forward to an adorable scene of the show's stars, Roseanne Barr (Roseanne) and John Goodman (Dan) sharing cute pillow talk.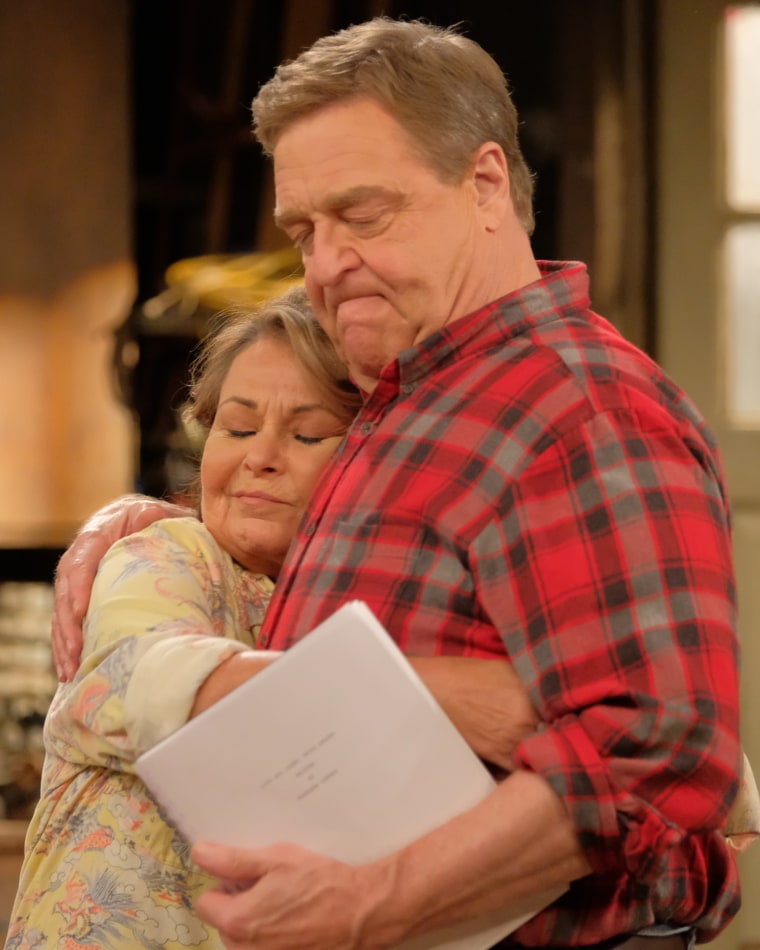 ...and sharing what looks to be a much-needed hug.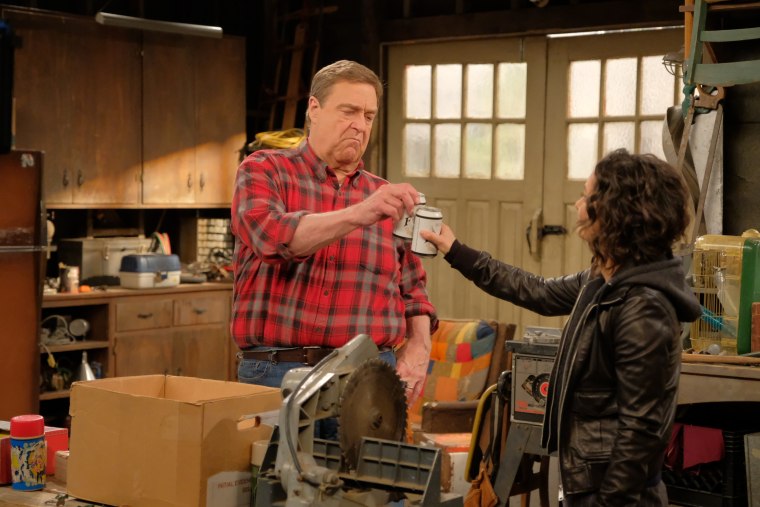 Another shot finds Dan drinking beer in the garage with daughter Darlene (Sara Gilbert), who's just moved back into the Conner family home following a separation with her husband David (Johnny Galecki).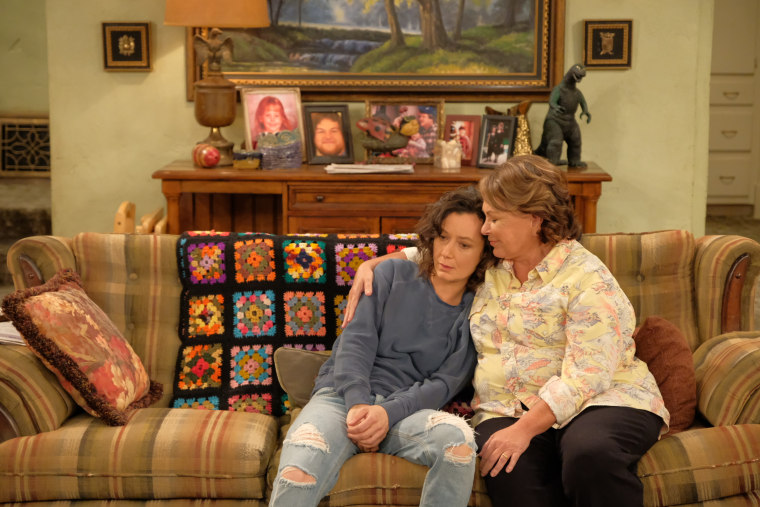 We're guessing Darlene's unhappy over the split with David, as evidenced by a pic of her seeking solace in her mom's arms.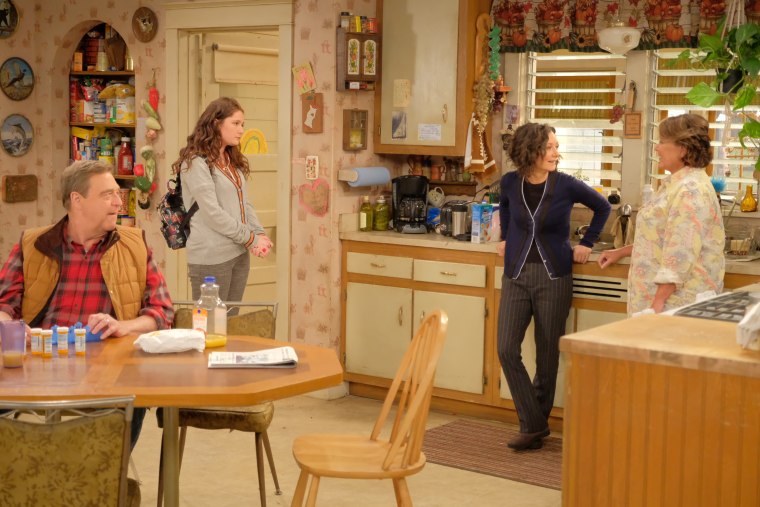 Speaking of moms, Darlene brings along her own children, teen daughter Harris, played by new cast member Emma Kenney of "Shameless" fame, and a 9-year-old gender-nonconforming son named Mark, played by Ames McNamara.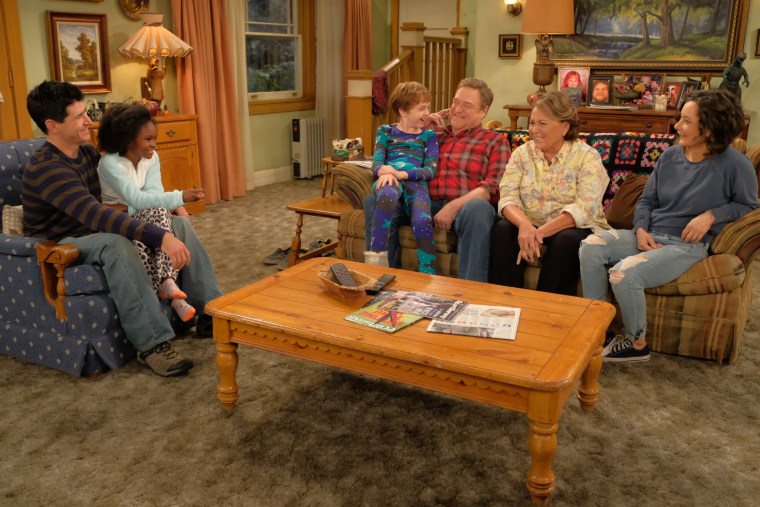 But Darlene isn't the only Conner child who has a kid now. Grown-up D.J. (Michael Fishman) also has a young daughter named Mary, played by newcomer Jayden Rey.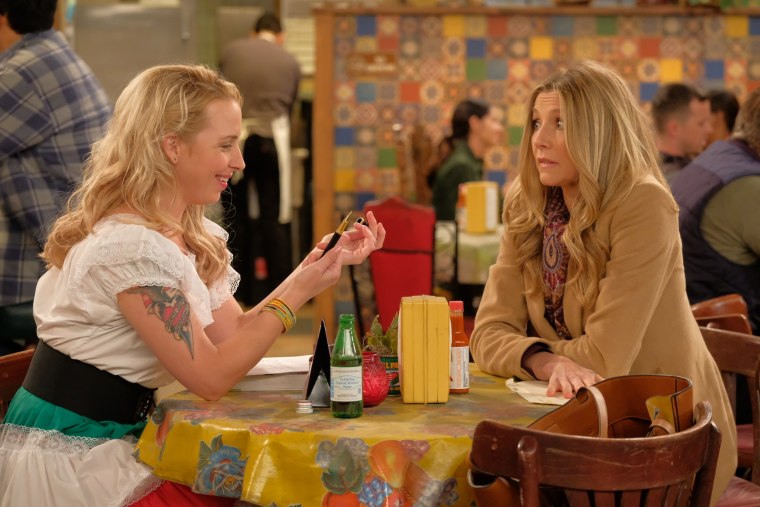 Fans will also get to see at least one surreal scene featuring Lecy Goranson (Becky No. 1) and her successor Sarah Chalke (Becky No. 2).
In a zany twist, Chalke plays a new character who hires Becky 1 to be her surrogate.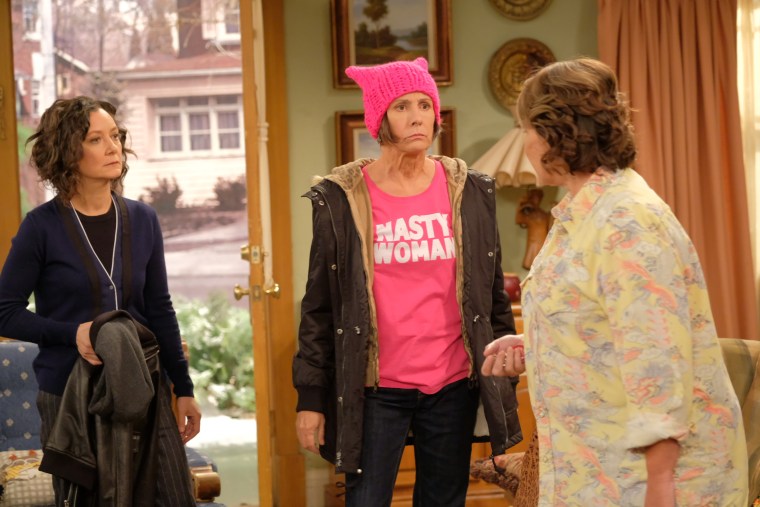 But what would the Conners be without a little family drama? Eagle-eyed fans can likely speculate about one Conner family conflict.
Star and creator Roseanne Barr has already revealed her character is a President Trump supporter, but the newly released pics clearly show Roseanne's sister Jackie (Laurie Metcalf) sporting a "Nasty Woman" shirt. Will the two bicker about politics?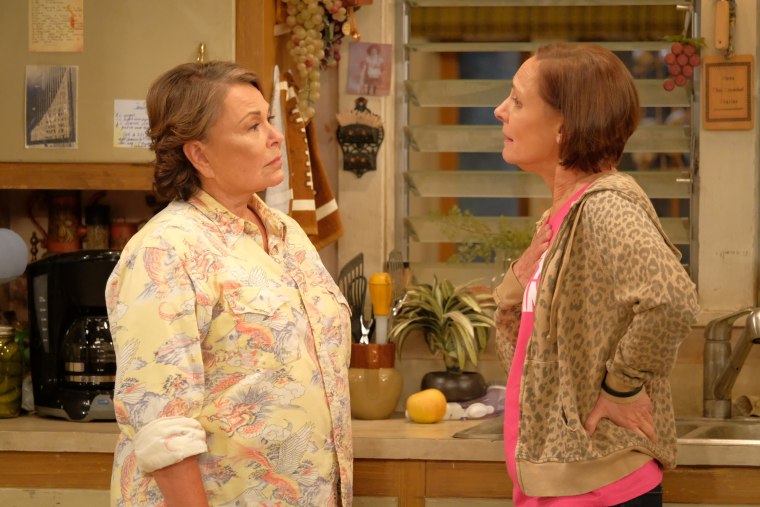 We're guessing the answer is yes!
And, judging from comments Gilbert made at the Television Critics Association Press Tour on Monday, it seems the whole family disagrees about the current state of the union. Gilbert described the present-day Conners as "a family that is divided by politics but still is filled with love."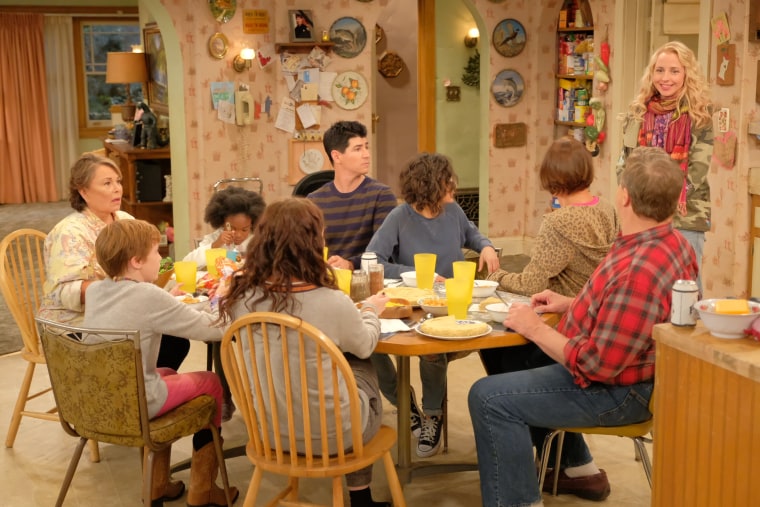 One thing's for sure, we are thrilled to see all of the Conners back together again — and we can't wait for March 27!