New photos from "Chilling Adventures of Sabrina" have surfaced, and we are totally spellbound.
The reboot of "Sabrina the Teenage Witch" is getting a more grown-up, modern feel to it, and these fresh shots from the Netflix series are magical. (As you may remember, an official poster for the show came out in July.) The original series, starring Melissa Joan Hart, aired from 1996 to 2003.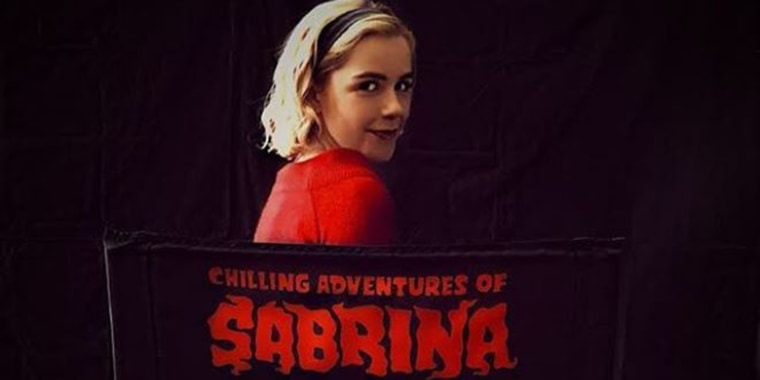 First, we get to see "Mad Men" hellion Kiernan Shipka in the title role, evoking Red Riding Hood lost in the forest, while carrying a large stick. Is that a broom? Will she fly? (Hope she knows how to drive a stick.)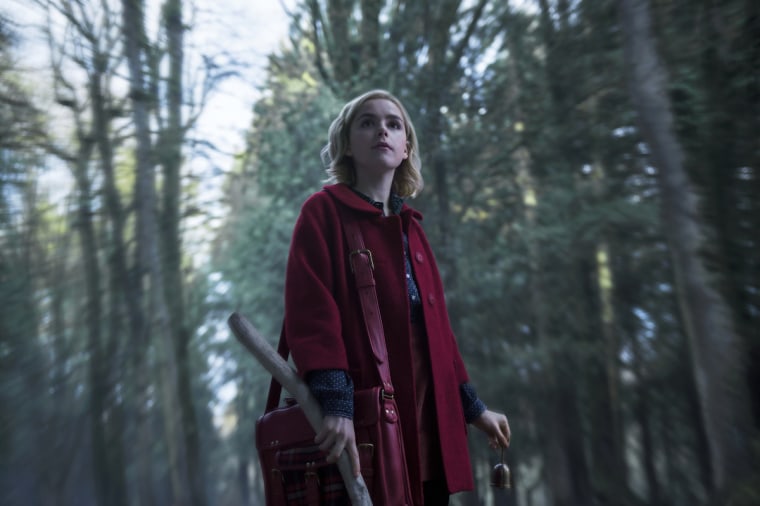 Next we see her still in the forest, dressed in a silk gown (or negligee, if she was roused out of bed), and surrounded by several oddly-dressed women and men. Is this a ritual? Is she being kidnapped? And what is that shirtless guy wearing a rabbit head doing?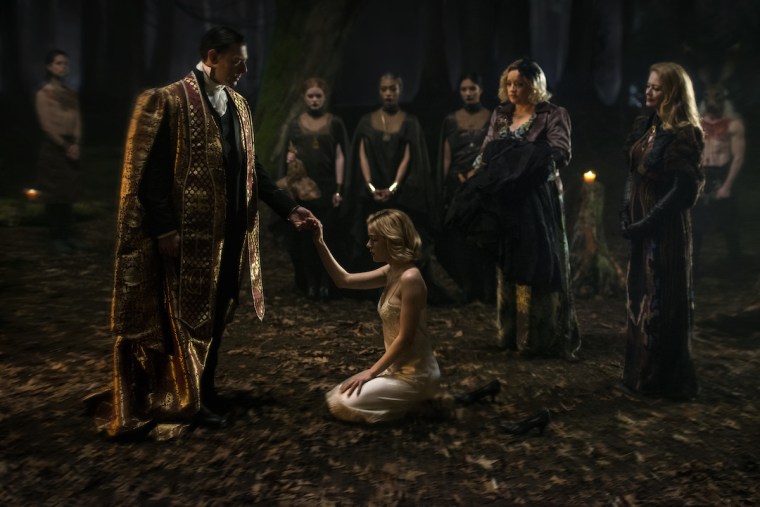 Fans of "Riverdale" may have a sense of what's coming; the "Archie"-inspired series creator Roberto Aguirre-Sacasa is now also in charge of "Sabrina," and he loves exploring dark places.
As Netflix has said, the show will be a "dark, coming-of-age story that traffics in horror, the occult and, of course, witchcraft."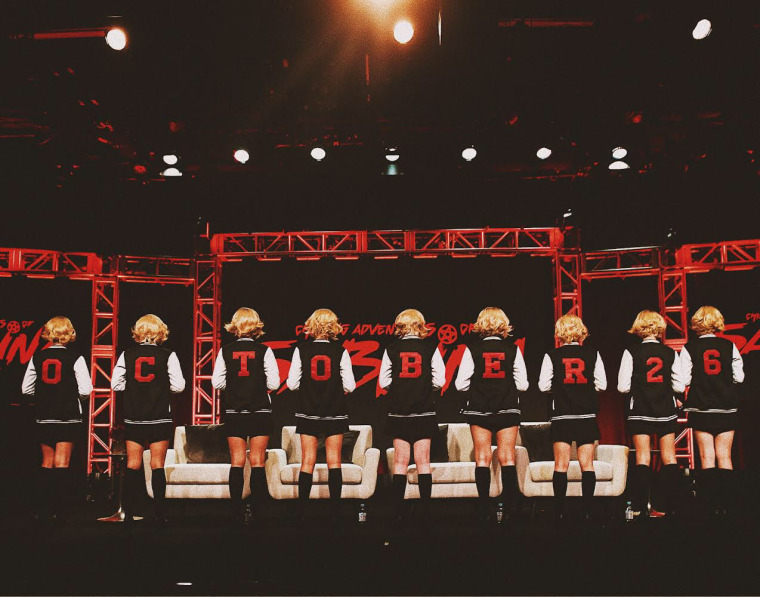 The first 10 episodes will drop Oct. 26, and you won't have to wait long for season two, which is already in production, according to Mashable.
So get ready, Sabrina fans: The witching hour is nearly here!
Follow Randee Dawn on Twitter.