Not that Greg and Mary Sonnier ever served a Thanksgiving dinner at their New Orleans restaurant Gabrielle: For nearly two decades, it's been the same routine: Mornings were spent eating with Greg's parents, and afternoons visiting one of Mary's sisters.
As it did to hundreds of thousands of families, Hurricane Katrina reshuffled the Sonniers' lives — including their holiday plans.
Greg's parents are still patching up their New Orleans house after a pecan tree fell on it. Five feet of water flooded the house of Mary's sister Jean; her sister Ann's home is underwater. The couple are playing host this year to an expected crowd of 20 friends, relatives and neighbors.
"We've never had a Thanksgiving at our own home before," says Mary Sonnier, "so this is the start of a new tradition for our family."
Also, for the first time in recent memory, both will have the weekend off.  Like many buildings in the Bayou St. John neighborhood, Gabrielle sustained heavy damage during the August hurricane and subsequent flooding. The 1950s-era facade sat in six inches of water; a tree knocked away the exhaust fan, leaving a gaping 12-inch hole.  Gabrielle will be closed until the Sonniers determine whether to refurbish the original structure or reopen in a temporary space.
Few American cities have come to embrace a culture of food so wholeheartedly as New Orleans, and no holiday is as tied to food as Thanksgiving.  For the city's chefs, this year's celebration has also become a time to reflect on life after Katrina — possessions lost, loved ones saved, traditions that need to live on.
Some are set to return, like the annual Turkey Day Race held in City Park. One that won't be revived this year is opening day for thoroughbred races, held each Thanksgiving at the New Orleans Fair Grounds, home to the city's racetrack and to the world-famous Jazz Fest.
Fairgrounds patrons are crestfallen. When not at his German grandmother's house, where 30 people would tuck into sauerbraten, Billy Gruber, chef and co-owner of Liuzza's by the Track, would hit the races.
Though the trackside Liuzza's (not to be confused with the Liuzza's on Bienveille St.) didn't serve food on Thanksgiving, its bar served owners and trainers fresh from their races. "We'd have everybody come over to either celebrate, cry, whatever," says Gruber, 59, whose restaurant was flooded and won't open until next month at the earliest.
Last year, Gruber, whose gumbo often competes for best in town, spent the day at the track with fellow restauranteur Frank Brigtsen, who also is trying to reopen his well-known restaurant.  Brigtsen spent the evening handicapping races in detail. "And I'll be damned if he wasn't correct on a lot of those horse picks," Gruber says.
So much has changed since last Thanksgiving. In the French Quarter, where locals like Bill and Betty Norris would host open feasts for 40 or 50 people, few workers and even fewer visitors are around to liven up the mood.  Elsewhere, some neighborhoods have come back to life as newly returned residents and visitors shop and eat. Certain landmark restaurants, like French Quarter icon Galatoire's, will be shuttered for months. (Meantime, Galatoire's is opening a bistro outpost in Baton Rouge, to the shock of many regulars.) But others, like oyster haven Casamento's, are back in business. Many will be setting a communal table come Thursday.
"It'll be the 16th Thanksgiving in a row for us since weve opened," says chef Susan Spicer, who's planning a traditional meal for 100 at her French Quarter restaurant Bayona. "I think we will probably know everyone in the dining room. ... It's a gesture of saying thank you for what's left."
Spicer, 52, has been commuting from Jackson, Miss., where her husband and stepchildren are still residing after the family's home in the Lakeview neighborhood was totally flooded.  They'll join her after the service for "a quiet night somewhere."
Bayona, which reopened Nov. 18, lost power for three weeks but otherwise was largely unscathed. But most of the 8,000 bottles in its wine "attic" didn't survive the weeks of heat and humidity after the power went out. And Spicer's chef de cuisine relocated to Portland, Ore.
Even for home cooks, the basics will be difficult.  Stores are scrambling to line up supplies, worsening a logistical crunch most retailers already face in stocking once-a-year items like turkeys and cranberries.
"Every store has a line halfway down the aisle, so I can only guess what its going to be like for Thanksgiving," says Greg Sonnier. "The cooking part will be the easy part."
The Sonniers, who returned to their Uptown home after sitting out the storm in Memphis, Tenn., are banking on the local Saturday farmer's market, and they solved part of the shopping dilemma with frequent trips west on I-10 to the towns around Lafayette, where daughter 16-year-old daughter Gabrielle is temporarily attending school.
Greg knows the territory well. His father grew up nearby in Scott, and Greg's childhood Thanksgivings in Cajun country would draw 70 relatives and friends. "You're talking the longest table I've ever seen," he says.
En route, he'll be buying hogs-head cheese from Poche's in Breaux Bridge, smoked sausage from Joey's in Lafayette, and even a chicken stuffed with shrimp and rice dressing from Hebert's Meat Market in Maurice.
Spicer's seafood vendors have again started bringing her top-notch crab and oysters. "The production is still limited but definitely available sooner than we expected, happily," she says. "The influx of salt water seems to have flushed everything out."
What else to cook?
Traditions mean a lot in the Crescent City.  For one of her two turkeys, Mary Sonnier will invoke her mother's tried-and-true method of covering the bird with a brown paper bag drenched in olive oil, then slow-roasting it at 200 degrees. She'll smoke the other. Greg will roast his brother's .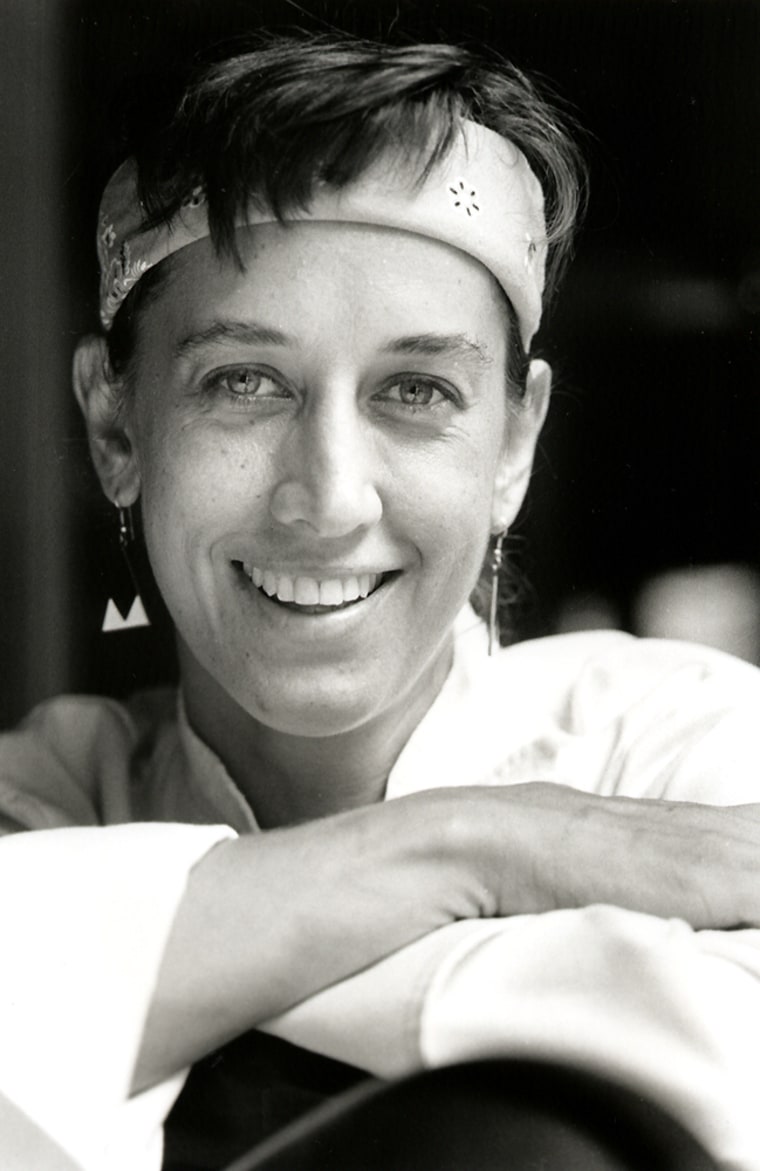 Gruber, who spent the post-Katrina months with his son in Seattle, has returned to spend the holiday with his aunt Rae in nearby Metairie. He typically brings his mother's old Cajun recipe for oyster dressing, slow-baked with pork, stale French bread and four or five gallons of oyster liquor reserved from his kitchen.
"When everybody tasted it your eyes rolled back, and you'd say, 'Ah, I remember this,'" he says.
Or he might prepare a sweet potato pie taught to him by famed New Orleans restauranteur Buster Holmes, a chef synonymous with the city's red-beans-and-rice culture. "It was almost, like, 60 percent butter," Gruber recalls.
Though tempted to bag one of the wild turkeys she sees along the Natchez Trace, Spicer will opt for her traditional menu of suckling pig and brined turkey with an herbed bread stuffing made with shrimp, andouille and cornbread, and satsuma gravy. Green gumbo and the Bayona house special, cream of garlic soup, will be on offer.
"If we're real lucky, we'll get nice enough weather to sit out in the courtyard, too," Spicer says. Nothing, she insists could beat "eating your turkey and stuffing under the banana trees."