Orange juice.
It was early enough on a May morning that the sweltering heat hadn't quite set in. We were headed out after a night's stay at La Maison Bleu on Canal St. in Mid-City, set to hop the Canal streetcar to pick up a rental car.
Breakfast was quite over, but the guest house's owner insisted he run out to grab us some orange juice. Just another moment of New Orleans hospitality.
Through the utter insanity of this week, I generally held together until I came across this photo yesterday: La Maison Bleu, half submerged like the rest of the city, a few desperate stragglers begging for rescue from the porch.
That's when the tears started, quietly.
Intellectually, you can get your head around the sheer magnitude of what Katrina has wrought. But no volume of words or images — and I say this with full respect to my newsroom colleagues — can surpass the power of memory.
It is all unspeakably horrible. Not just the wholesale death and destruction, or the violence and desperation in the aftermath. Not the cavalier and lackluster official response as lives were crushed and corpses floated in the streets — a governmental misstep so profoundly inept that New Orleans mayor Ray Nagin has already made himself a folk hero by angrily speaking truth to power.
It is not even that most of us, sitting hundreds or thousands of miles away, ultimately have little recourse but to open our wallets and hearts, and hope for better times down the road — though of course, it is our mandate to do all that, and more.
The details hurt mostNo, the true magnitude comes during that moment of transformation, when the impersonal nature of grand-scale horror suddenly becomes intimately personal. These are not just images of a far-off trauma. This is a city many of us know only too well.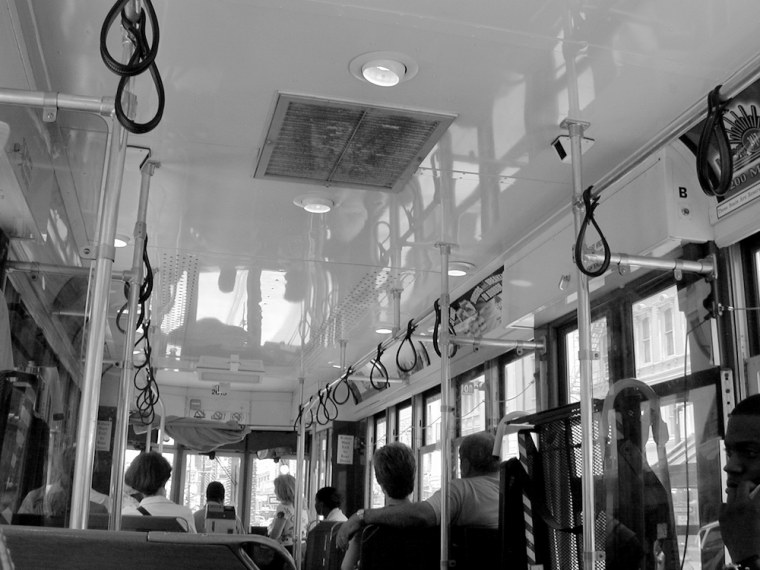 Our cultural skin is tougher now than it was five years ago, but New Orleans was one of America's playgrounds, for better or worse. It has been a city of extraordinary hospitality, and the casual visitor's memories are meant to be memories of joy.
For some it is the chaos of Mardi Gras, the jostle of the French Quarter and a rainbow rain of beads. For others, it's a smoky night of jazz.
For me, New Orleans has been America's food city. Others could boast of more restaurants, or better haute eateries, but it was hard to imagine any city with a more intrinsic passion for food. Despite its modern miseries, New Orleans remained a city of plenty, one of the few locales in America where rich and poor alike had a firm appreciation of a decent meal.
I think of New Orleans food especially because it is Friday, and that should mean lunch at Galatoire's, which this year celebrated a century of serving the Crescent City's luminaries and unknowns alike. It never mattered which you were, because the line formed early for entry to an afternoon-long meal of shrimp remoulade or soft-shell crab, and no amount of influence could shuffle your spot on the list. Once seated, however, regulars had the pleasure of being served by their own waiters, some of whom had been tableside for decades.
It is Friday, and it is hard to imagine that the unbreakable tradition of Galatoire's lunch has gone unbroken. It is hard to imagine anything normal about life in New Orleans has gone unbroken.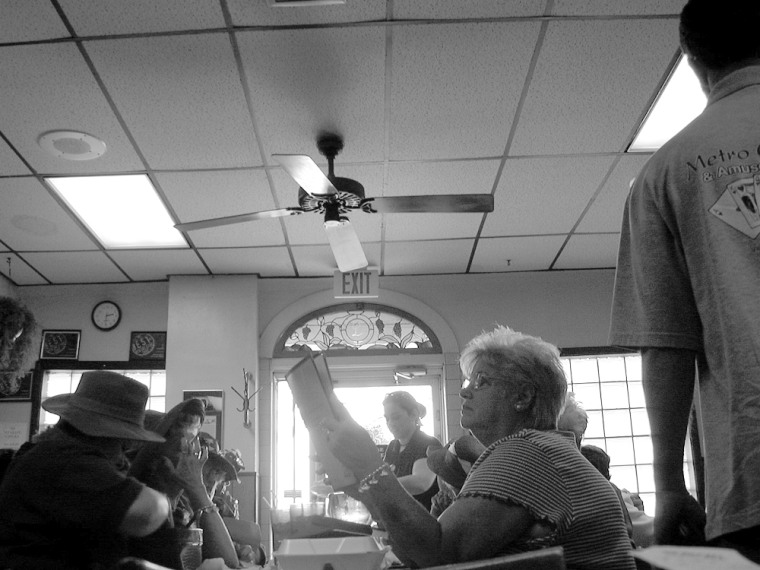 'It's been hell'Three months ago, we rushed through the massive, empty halls of New Orleans' convention center, headed for a lazy afternoon of drinking, wondering what could possibly occupy all its 1.1 million square feet. Now it has become an epicenter of sheer chaos — swarmed by a mass of angry, traumatized people, with the city's own police chief describing rapes and assaults, with the dead left to rot on the street. These are known places, and it defies the imagination.
One friend, who spent the week learning of friends whose homes were gone and beloved haunts washed away, wrote simply: "It's been hell."
The death toll is still weeks away from being reasonably assessed. The inevitable fights over how to rebuild — and whether to do it at all, in at least one callous view — are even farther down the road. Those who survive will count their blessings, and painfully account for their losses.
Another accounting needs to take place as well. 
The big and the smallWe all have to slowly try and understand how we could let all this happen. It's not that we didn't know it could; New Orleans' beloved Times-Picayune heralded a bold-type warning three years ago.
Is it perhaps related to all the unpleasant rumblings under the surface this week: that this most prosperous of nations retains some unsavory habits about class and race? That New Orleans was largely expendible because it was a city without major industry, a city that — once you stepped past the dazzle of Bourbon Street and the beignets at Cafe du Monde — was largely poor, black and in perennially dire straits?
These are big issues. For those of us who visited and returned home with a bit of New Orleans in our hearts, the small details will haunt. Recollections of people like octagenarian Willie Mae Seaton, whose fried chicken and retiring demeanor were legend among the best palates in the land. People like Thomas, the talented oyster shucker at Pascal's Manale, who never ate oysters himself but enjoyed the pleasure they gave his customers. Have they survived? Do they have homes and livelihoods they can return to? (By one report, Seaton has survived.)
New Orleans was never a particularly safe city, and in recent years some argued it was no longer a functional city. That never mattered, because it inspired enormous love and devotion. That will have to tide us over until the day we can return — to see what is gone, what remains and what has come anew.
Jon Bonné is MSNBC.com's lifestyle editor.