They're the New Kids on the Block, but they are old favorites on the TODAY plaza, and on Monday the 1990s teen sensations were on hand to take over the show as co-hosts ... and to get our hearts beating fast as they performed several of their old (and new) hits.
Plus, they proved they still had the right stuff with those synchronized dance moves!
The band (Jordan Knight, Jonathan Knight, Joey McIntyre, Donnie Wahlberg and Danny Wood) kicked off its Total Package Tour last Friday, and they're being joined on the road by fellow '90s icons Boyz II Men and Paula Abdul (who also sat down with TODAY on Monday and dropped by the plaza with the guys).
Outside, fans were thick on the ground and even brought in some of their memorabilia, including a giant NKOTB pin from back in the day. (TODAY's Savannah Guthrie briefly appropriated it!) They also were happy to pose with fans for plenty of selfies between tunes.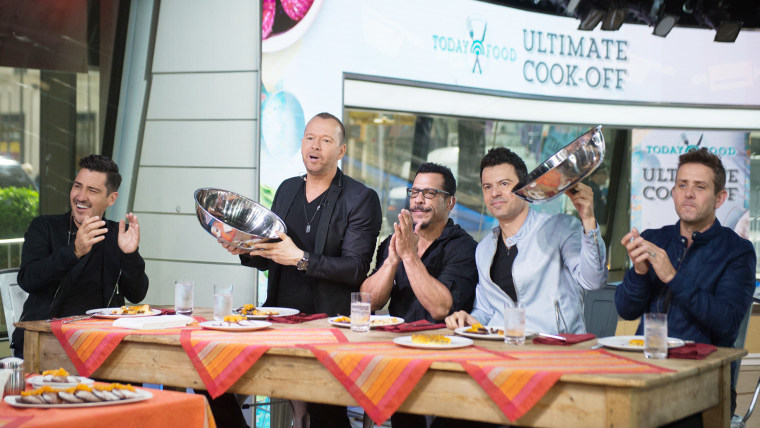 Once inside to chat with TODAY's Dylan Dreyer and Al Roker, they admitted that while they may make it look easy, being older means they can't move quite as much as they used to on stage.
"[We] reduce the choreography by 20 percent per tour," quipped Wahlberg, who later got dinged by the rest of the guys for his bad tour bus hygiene habits. "I believe pheromones make the world go round," he laughed.
Stay tuned throughout the morning for more updates, more fun, and more videos!
RELATED
Follow Randee Dawn on Twitter.