Having the New Kids on the Block stop by TODAY to announce that they were going to be hitting the road next May with Boyz II Men was already a pretty big piece of news. (Cue screams!)
But then they topped it by revealing that hitmaker and former "American Idol" judge Paula Abdul would be joining them on her first tour in 25 years!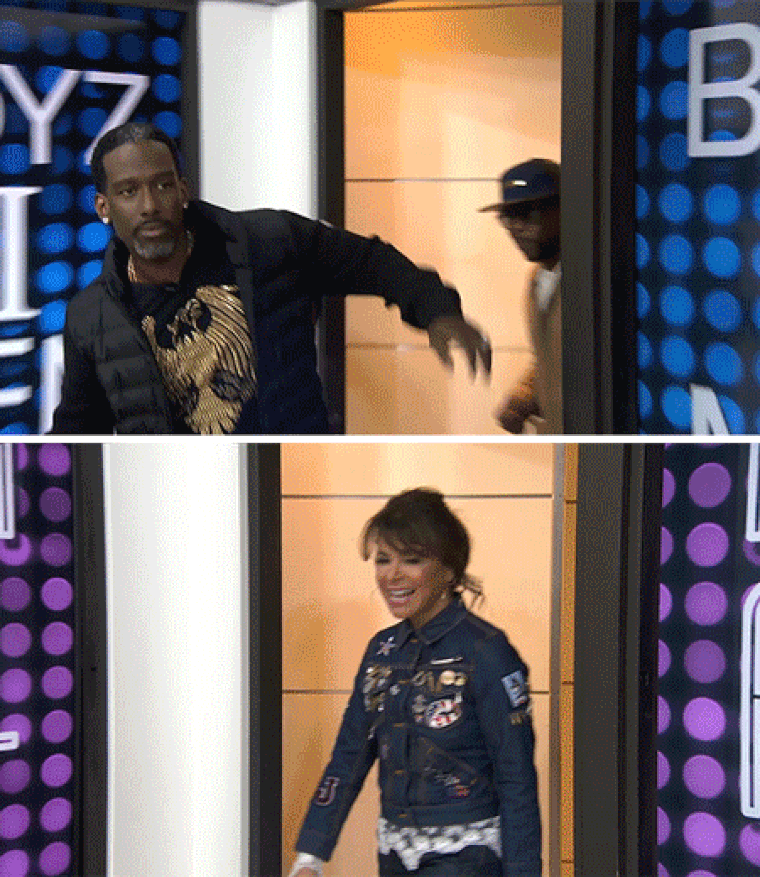 RELATED: Overwhelmed little 'So You Think You Can Dance' contestant pukes on Paula Abdul
"We're bringing happy back," said Donnie Wahlberg, who posed with his fellow New Kids Jordan Knight, Joey McIntyre and Danny Wood (Jonathan Knight is currently in Africa, they explained); Boyz Shawn Stockman, Wanya Morris and Nathan Morris also joined them.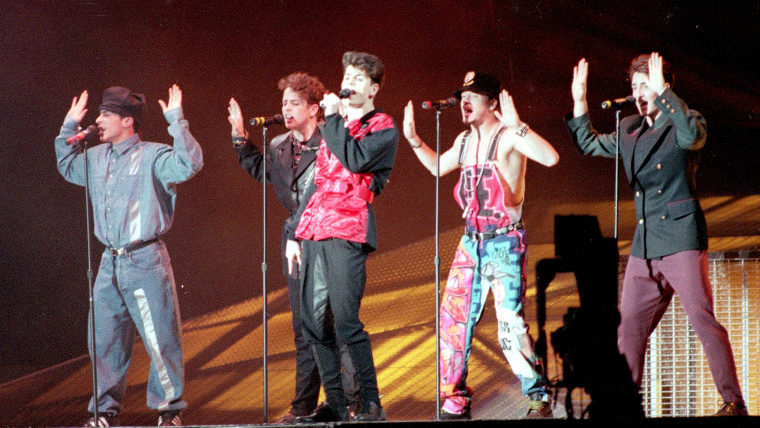 Collectively they represent some of the biggest acts of the 1990s; TODAY's Matt Lauer noted that they were responsible for over 200 million albums being sold.
But everybody lit up when Abdul (who's most recently been seen as a judge on ""So You Think You Can Dance: The Next Generation") strolled into the studio looking adorable and was showered by confetti.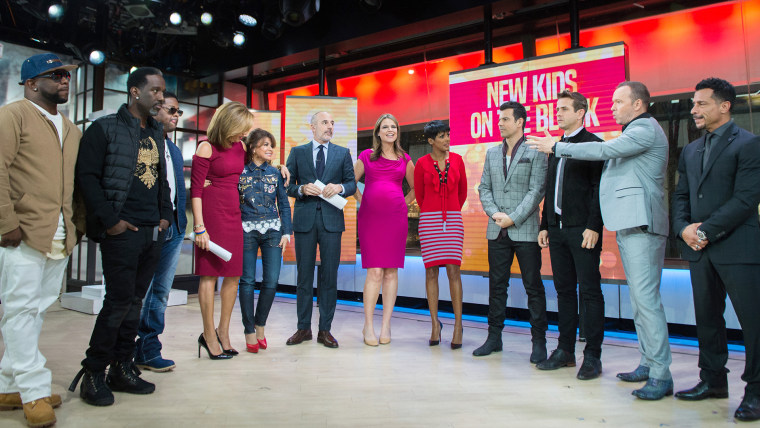 "I've got eight brothers!" she joked, referring to the guys in the bands. "I'm going to be envied by many."
RELATED: Flashback! Watch New Kids on the Block talk fan 'hysteria' on TODAY in 1989
Naturally, the crowd went wild. And we suspect that's only a preview of coming attractions, starting in May when the tour kicks off in Columbus, Ohio. (Tickets go on sale on November 16.)
Guys and gal, we can't wait to see you — straight up!
Follow Randee Dawn on Twitter.