Our latest glimpse at the long-awaited "Gilmore Girls" reunion has us screaming Gil-MORE!
"Gilmore Girls: A Year in the Life" will debut on Netflix next Friday, November 25. This time, Lorelai (Lauren Graham) isn't the cool mom guiding her teenage daughter Rory (Alexis Bledel) through life. Grown-up journalist Rory is 30, between jobs, feeling "lost," and back in Stars Hollow to do some soul-searching.
But you know what they say: Girls will be girls, moms will be moms, and Rory and Lorelai will be perfect and relatable in every way. Here are 3 of our favorite moments from the new trailer.
RELATED: 'Gilmore Girls' cast celebrates 16 years in sweet video: 'We're back'
Rory can't find her underwear. She knows she packed it! She needs her lucky outfit! Who hasn't experienced that bone-chilling moment on a business trip or weekend away? Luckily, Lorelai is there to console her. "Any outfit you wear without underwear is gonna be your lucky outfit," she says.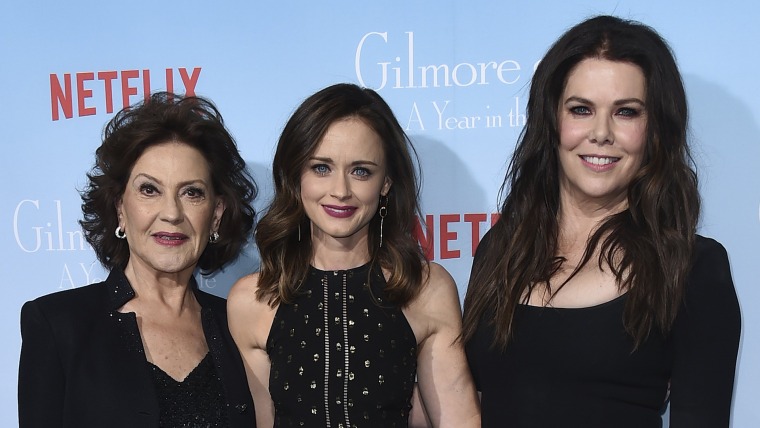 The 'Girls' know coffee is king. "Everything in my life has something to do with coffee. I believe in a former life, I was coffee," Lorelai says in an impassioned speech. "I cannot believe the conversations I have in this room," says Luke. But us? We get it.
RELATED: 'Gilmore Girls' cast says revival is 'like a family reunion': Get a sneak peek!
And their takeout game is strong. "Did we order Chinese, Greek, and Italian food last night?" asks Lorelai. "And hot dogs," Rory chimes in. We don't know whether to be jealous or impressed.
We're thanking our lucky Stars (Hollow) that we only have to wait another week to see the rest!