It's hard to forget the image "Game of Thrones" left fans with at the end of season 4 last year: Tough survivor Arya Stark, sailing away to Braavos and as free as she's been since the show started.
But like winter, season five is coming. And based on a new trailer first shown at the Apple Live event Monday, new vistas are opening up for audiences and Arya alike.
Here are just a few things we noticed in the fast-cut, nearly two-minute trailer:
Grown, flying dragons!
Brooding Jon Snow, who may not know anything but knows more than he used to.
Stannis Baratheon, plotting away.
Wildling clashes.
Daenerys' determined, inspiring "wheel" speech: "Baratheon. Stark. Tyrell. They're all just spokes on a wheel. This one's on top, then that one's on top, and on and on it spins, crushing those on the ground. I'm not going to stop the wheel. I'm going to break the wheel."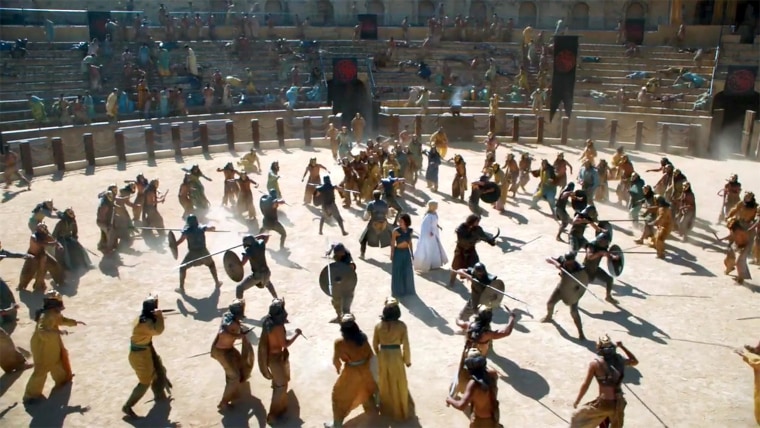 And so much more. See for yourself!
"Game of Thrones" returns to HBO on April 12.