Oh, Mylanta!
D.J. (Candace Cameron Bure), Stephanie (Jodie Sweetin) and Kimmy (Andrea Barber) shared a new "Fuller House" trailer on "The Ellen DeGeneres Show" Monday, and the Internet is buzzing yet again.
When they notice that D.J. is having a hard time handling life on her own with three boys, sister Stephanie and best friend Kimmy decide to step in. To D.J.'s surprise, they both move in to the Tanner house!
RELATED: New 'Fuller House' video goes behind the scenes of revival: 'We are a family'
The trailer is full of lovable moments that showcase the nostalgic dance moves and catchphrases of the hit '80s/'90s show.
The only thing missing is Michelle (the youngest Tanner, played by Mary Kate and Ashley Olsen), who Cameron Bure and Barber said will always be welcome to return.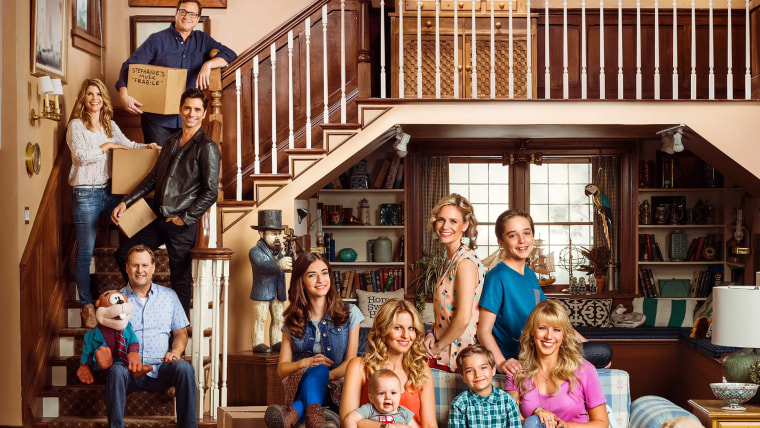 "I don't know," Cameron Bure told DeGeneres regarding the twins' plans to make a comeback. "The door's open if they want to."
"Yeah, the door's always open," Barber added.
RELATED: First 'Fuller House' photos show Tanners reunited in Netflix reboot
"We make reference to them on the show though, so they are not forgotten. We talk about them," Cameron Bure said.
Even with their absence, fans are still excited to see how the show pans out. The entire season of "Fuller House" will be released Feb. 26 on Netflix.