Disney's live-action "Dumbo" won't be in theaters until next spring, but a new full-length trailer for the movie already has our hearts soaring.
Disney released the nearly 2 1/2 minute-long clip late Wednesday evening, and it's filled with just the kind of magic and wonder you'd expect from a story about an adorable baby elephant who can fly.
The movie, directed by Tim Burton, is a re-imagining of Disney's 1941 animated classic about an elephant born with enormous ears who takes to the skies. The new version, which combines live action and CGI animation, stars Colin Farrell, Michael Keaton and Danny DeVito.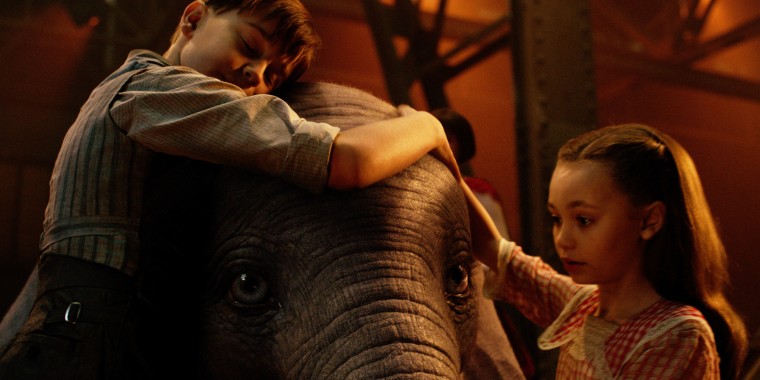 Farrell plays former circus star Holt Farrier, who's tasked with taking care of the newborn Dumbo, whose oversized ears at first make him a laughingstock at Holt's already struggling circus. But soon he discovers Dumbo can fly — and the circus makes an unexpected comeback.
Child stars Finley Hobbins and Nico Parker play Holt's kids, who fall hard for the floppy-eared pachyderm.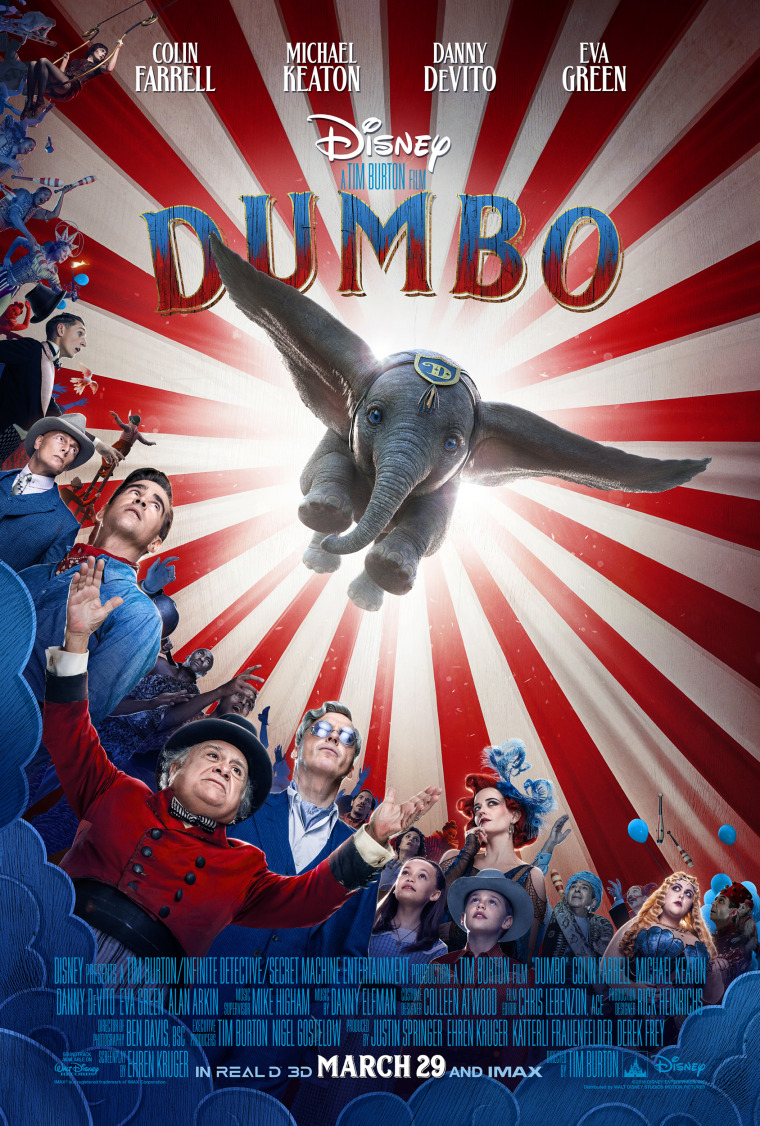 Of course, this is "Dumbo" we're talking about, so the trailer also features some intense moments, including a heart-wrenching scene where Dumbo's mom is carted away from him in a circus cage.
In other words, get your hankies ready!
"Dumbo" hits theaters on March 29, 2019.