/ Source: msnbc.com contributors
Blame it all on "Lost." Or "Alias." Or "24." Those successful dramas, which utilize complicated plots and season-or-longer story arcs, have proven hits with viewers. So this season, every network worth its logo is spitting out more serial dramas, hoping the next "Prison Break"-sized hit is among them.
Serialized dramas have their own set of drawbacks, however. If enough viewers don't tune in right at the start, watchers may think the show is too complex for latecomers to be able to jump on the bandwagon mid-season. These shows require a level of commitment not everyone is willing to give. Sure, "CSI" rewards longtime viewers by developing its relationships, but that show still can be watched easily one episode at a time, and viewers don't need the complex who-appeared-in-whose-flashback knowledge of a show like "Lost."
Our picks for shows most likely to hang in there? "Studio 60 on the Sunset Strip," "The Nine," and "Ugly Betty" seem to have promise. Shows that will have tougher roads include the too-similar trio of "Vanished," "Kidnapped," and "Runaway." 
You'll also note button icons in each review, indicating whether we think you should make a note to watch the show when it airs, record it for possible later viewing, or skip it entirely.
'Studio 60 on the Sunset Strip'Rapid-fire dialogue, a strong cast, a willingness to bite the network that feeds him — yes, Aaron Sorkin is back on NBC.  His "Studio 60 on the Sunset Strip" (NBC, Mondays, 10 p.m. ET) looks able to deliver on its strong initial buzz — good news for a network longing to crawl out of a ratings abyss. 
Danny Tripp (Bradley Whitford) and Matt Albie (Matthew Perry) star as a talented TV team brought in to save a "Saturday Night Live"-style show. Jordan McDeere (Amanda Peet) is the new network executive who brings them in, and a host of other big names make up a talented ensemble cast. What makes this show different from the rest of the Sorkin stable is that it's far more of an autobiographical effort. Danny and Matt's working relationship on the show mirrors the one between Sorkin and Tommy Schlamme, and Sorkin makes the allusion more obvious by giving Whitford a drug problem to battle, mirroring his own well-publicized issues.
"Studio 60" is Sorkin's no-holds-barred look at an industry he knows well: network television. NBC executives may spend a lot of Tuesday mornings complaining about some of the show's dialogue, but as long as the ratings are strong, all will be forgiven.    —Craig Berman
'Ugly Betty'One of only a few pilots garnering good buzz is "Ugly Betty" (Thursdays, ABC, 8 p.m. ET). The not-actually-ugly America Ferrara, last seen in "The Sisterhood Of The Traveling Pants," plays the badly dressed and orthodontia-heavy Betty Suarez. Betty lands a job as assistant to the male editor of a high-fashion magazine, primarily because the editor's father thinks she's too ugly for his son to want to sleep with.
"Betty" will bring to mind "The Devil Wears Prada," with its collision of unfashionable young woman and glamorous environment. But unlike the cynical Andy from "Prada," Betty longs to please and finds fashion work fascinating. She can seem a little ingratiating at times, but after she locates her backbone, she's worth following. The uneven supporting cast includes divinely cast Vanessa Williams as a hyper-elegant schemer unfortunately saddled with a terribly clichéd effeminate assistant.
"Betty" walks a fine line between comedy and drama, and it's successful most of the time. It's not inspired, but it's airy and it doesn't drag. Depending on the skill with which the characters surrounding Ferrara can be fleshed out, it may live up to the hype.    —Linda Holmes
'Justice'
With high-energy and stylized visuals, it's no surprise that FOX's new series, "Justice," (FOX, Wednesdays, 9 p.m. ET) comes from Jerry Bruckheimer. This courtroom drama focusing on media-savvy lawyers and their media-magnet cases wants to be the next "CSI," a procedural drama that keeps tight focus on the procedures.
Attorney Ron Trott (Victor Garber) tells his colleagues their work is "trial by TV," and he could be describing the series. The fast-paced storytelling and unnecessary but terrifically fun eye candy is the most appealing part of "Justice," helping to mask any potential plot holes or unrealistic action. Several strong actors known primarily for supporting roles (Garber, Kerr Smith from "Dawson's Creek," Eamonn Walker from "Oz") form a legal team with strong chemistry that give the special effects and stories something to hang on. In particular, Garber fans will be thrilled to see him playing a charmingly devious character who actually expresses more than one emotion.
"Justice" remains engrossing throughout its entire hour, but the real payoff comes in the last few minutes, after guilt or innocence has already been decided in court, when viewers learn whether or not justice was actually done.    —Andy Dehnart
'Six Degrees'
In an alternate universe exists a magical island called Manhattan where bosom friendships are formed over manicures and everyone is attractive, interesting and connected to everyone else by six degrees — none of whom are Kevin Bacon.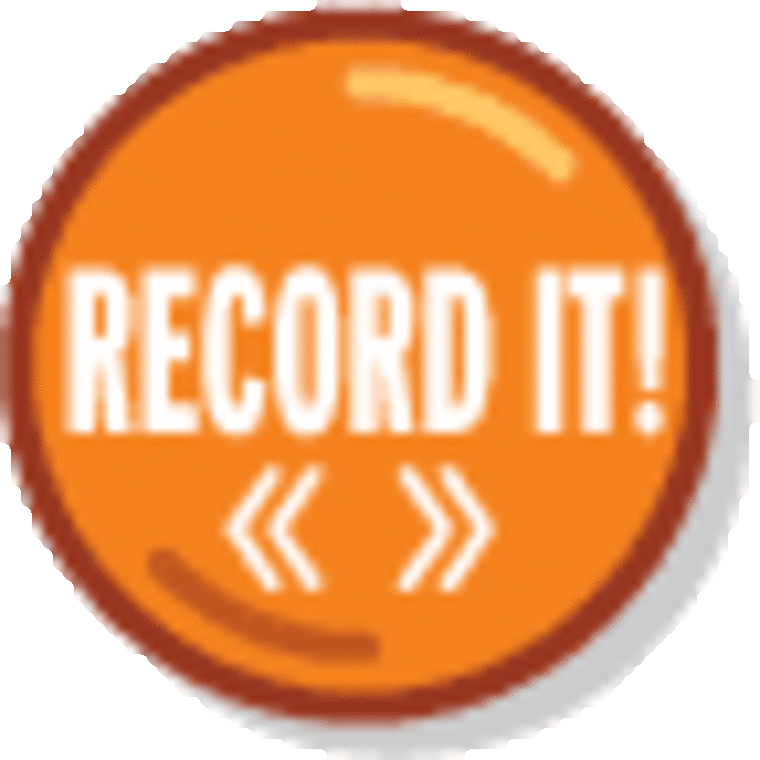 Created by J.J. Abrams of "Lost" fame, "Six Degrees" (Thursdays, 10 p.m. ET, ABC) bears a striking resemblance to that other island where mysterious forces draw together a disparate group of people. Unlike "Lost," this mythic Manhattan doesn't house a magnetic hatch (or comic relief). Instead, action is propelled by the simple act of a stranger, which ripples through the life of another. (Think "Lost" meets MySpace.com.)
"Six Degrees" goes something like this: Public defender Carlos has a crush on Mae, who's hiding out with recently widowed Laura who bonds over Sonic Youth (and nail polish) with advertising whiz kid Whitney who wants to hire photographer/recovering addict Steven (the vastly underrated Campbell Scott). There's also Carlos' new best friend Damian, a gambling addict and limo driver whose dark past means bad things for mystery Mae. While "Six Degrees" isn't as hard to follow as it sounds, Abrams ain't making it easy for an audience to suspend disbelief. Then again, two years ago "Lost" sounded stupid, too.   —Helen A.S. Popkin
'Smith'Bobby Stevens (Ray Liotta) is a seemingly regular-Joe salesman and family guy from the suburbs. He also happens to be the mastermind behind a band of seasoned criminals pulling off elaborate multi-million dollar jobs.
Make no mistake; Stevens and his crew are real villains — murderers, con artists, and even a cat-kicker. There's not a redeeming quality to be had between them, and they don't need one. "Smith" (CBS, Tuesdays, 10 p.m. ET) doesn't rely on the likeability of the characters, but rather intense storytelling, tight editing, and the superb performances of the cast.
Falling somewhere between "The Sopranos" and "Ocean's Eleven," "Smith" doesn't feel like network TV. Its dark, fast-paced action plays out more like a night at the movies. Even with much of the first episode dedicated to introducing the hefty cast, it never bogs down in backstory. Showing moments of each individual's criminal life before the big heist keeps those introductions as intriguing as the well-orchestrated art theft at the center of the plot.
Expect "Smith" not only to survive its freshman season but to give NBC's "Law & Order: SVU" a run for the ratings on Tuesday nights.    —Ree Hines
'Jericho'
It's got nuclear explosions, panic, loss, cool emergency medical procedures, and Major Dad. What else could you ask for? "Jericho" (CBS, Wednesdays, 8 p.m. ET) does a fine job of weaving all of those elements together in a compelling package without resorting to maudlin melodrama. And Skeet Ulrich ("Scream") is effective as the prodigal son who returns home to small-town Jericho, Kansas, where he struggles with his disappointed mayor dad, Gerald McRaney.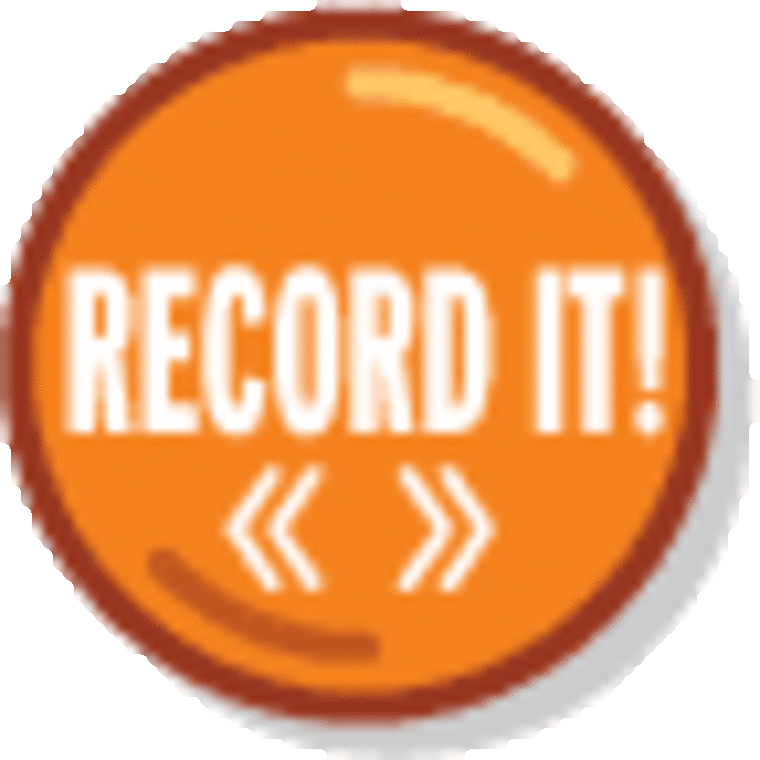 Just 10 minutes into the pilot, the drama takes a sharp turn when a mushroom cloud erupts on the horizon, throwing the lives of all the folks in town into a nuclear-fueled frenzy. Potential heroes and villains surface. New dangers that are sure to play a role in future episodes emerge. At the same time, relationships start to spark.
Can Skeet find love while he's rescuing a busload of kids? Can he prove himself to Major-turned-Mayor Dad? More importantly, will audiences want to watch people dealing with the aftermath of what appears to be a nuclear war every week?
We're not sure about Skeet's romantic and family prospects, but "Jericho" is a TiVo-worthy addition to the fall lineup. It starts with a bang, but it's the resulting fallout that will keep audiences tuning in.    —Brian Bellmont
'Vanished'Real FBI agents probably tire of the dramas that fictionalize and trivialize their work about as often as viewers get tired of trite FBI-centered serialized dramas. Alas, that's what we get with "Vanished" (FOX, Mondays at 9 p.m. ET), a show that comes complete with plenty of predictability and laziness.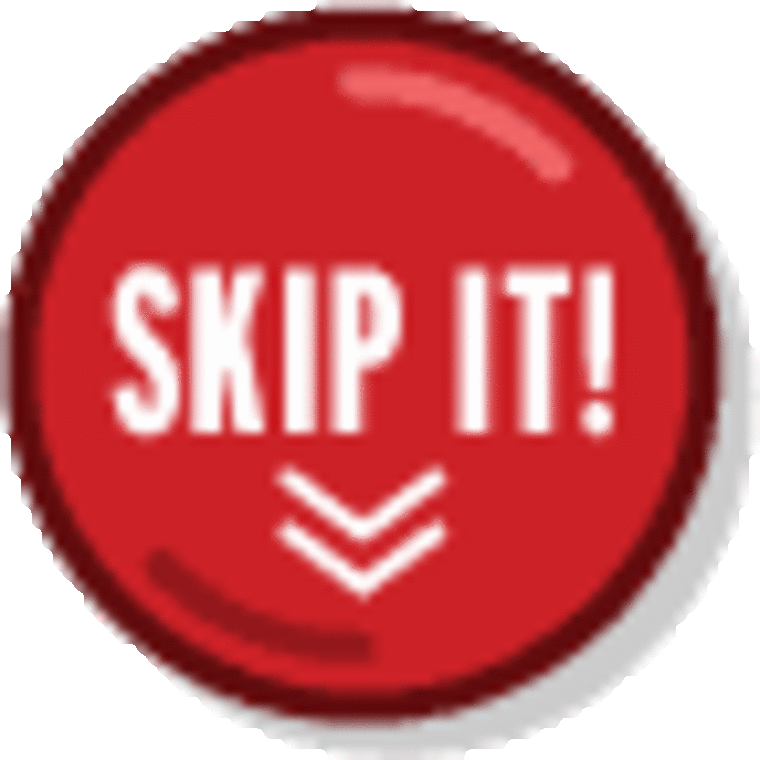 Graham Kelton (Gale Harold), an FBI agent with a haunted past (is there any other kind?), is searching for the missing wife of a U.S. senator. It's hard to care about all of the one-dimensional cardboard cutout characters, especially when they speak in nonsensical technobabble that's inexcusable in 2006 ("are we online to triangulate?" one asks). Uninteresting mysteries pile on for no particular reason, and time is filled with endless shots of the city from above.
The search for the woman, FOX says, "not only exposes one of the nation's most prominent families, but it also uncovers evidence that could rock the very foundation of American society." Let's hope the foundation gets rocked before the third episode, because that's about how long this show will last.    —A.D.
'The Nine' Here's yet another example of ABC's ongoing effort to endlessly duplicate and capitalize on one of the few original ideas network TV has had in years. A group of strangers, trapped together for a finite period of time, are eternally bound by their post-traumatic stress disorder.
Is it "Lost?" Is it "24?" Nope, it's "The Nine" (Wednesdays, 10 p.m. ET, ABC). The series revolves around a failed bank heist turned 52-hour hostage standoff that leaves two dead, and nine survivors with more issues than National Geographic.
Just what happened during those 52 hours is for the hostages to know and viewers to find out. Flashbacks to their harrowing captivity provide clues to each character's metamorphosis. A cast of solid TV veterans makes this melodrama watchable. Tim Daly ("Wings") is a good "cop on the edge," and confident "Boston Public" principal Chi McBride is unrecognizable as the shell-shocked bank manager. Just like "Lost," there's a former "Party of Five" cast member playing doctor — though Scott Wolf's MD lacks Island Jack's moral fortitude. Omnipresent character actor John Billingsley (name a show, he's been on it) makes the cliché of suicidal milquetoast-turned-hero believable. Though loaded with gimmicks, "The Nine" may have enough intrigue to keep viewers interested.     —H.P.
'Standoff'When a pilot doesn't know whether to be funny or serious, romantic or action-oriented, that does not bode well. Such is the case with "Standoff" (FOX, Tuesdays, 9 p.m. ET), a drama following FBI crisis negotiators that spends a ridiculous amount of time on two boring, infatuated agents even while a much more interesting crisis unfolds behind them.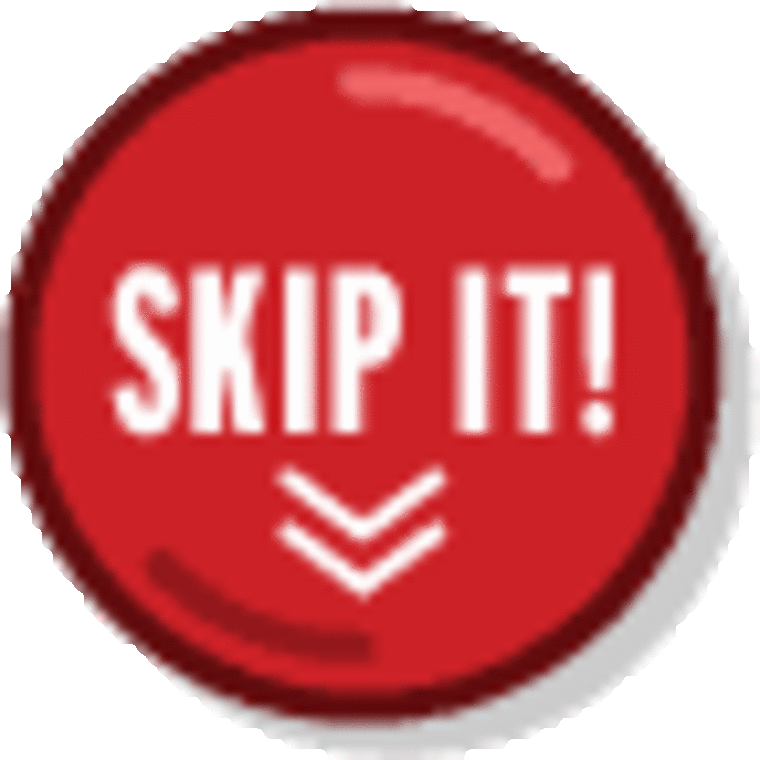 There's absolutely no chemistry between agents Matt Flannery (Ron Livingston) and Emily Lehman (Rosemarie DeWitt), so when they stop in the middle of hostage situations to have relationship discussions, it's comical. Matt says things to Emily such as, "You walk in there and there is no us." Out of context, that's hysterically ridiculous, but the series treats it seriously. "Standoff" apparently wants viewers to feel the dramatic weight of both the unlikely romance and the implausible, underdeveloped situations the agents encounter.
Both Livingston and Gina Torres, who plays his boss, deserve a better series. Livingston is the only person involved in the production, however, who seems to understand that this could have been "Ally McBeal" meets the FBI. Maybe if he took a hostage, someone would listen.    —A.D.
'Heroes'"With great power," goes the oft-quoted "Spider-Man" line, "comes great responsibility." It's not yet apparent what kind of responsibilities will emerge for the loosely connected bunch of suddenly super folks in "Heroes" (NBC, Mondays, 9 p.m. ET). But their powers — flight, invulnerability, precognition, teleportation — provide plenty of fodder to explore.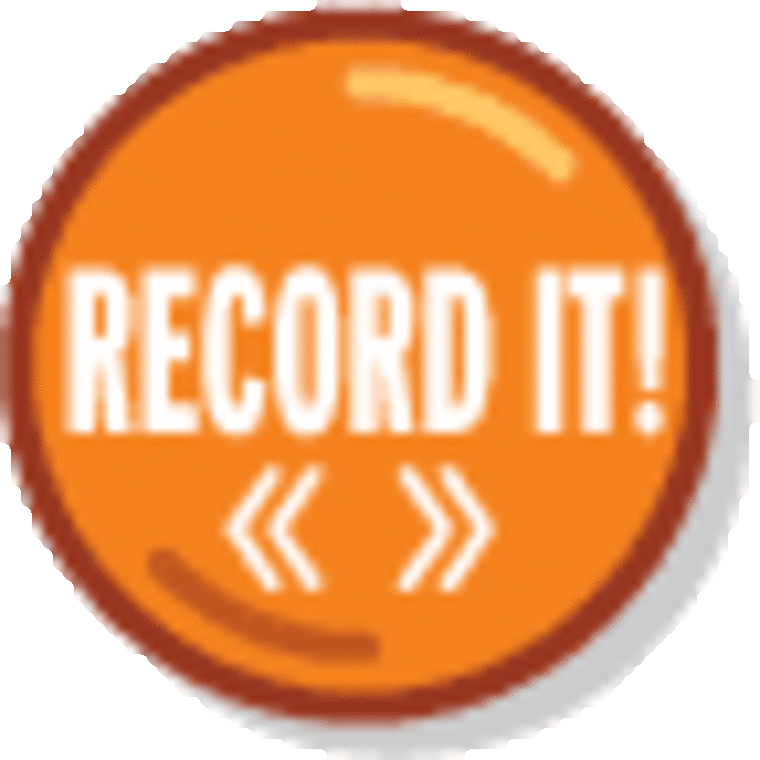 The show travels a path already treaded by the X-Men comics and movies, as well as shows like "The 4400." With its focus on character motivation and angst rather than here-I-come-to-save-the-day superheroics, "Heroes" should appeal to the same audience that appreciates how "Lost" mixes clever thrills and straight-up drama.
Creator Tim Kring told TV critics "this isn't the Justice League." So far that's true, but based on the fairly slow-moving pilot, the show could use a little more of the League's colorful comic-book zing. Kring spent time producing talky shows like "Crossing Jordan," "Providence" and "Chicago Hope," so it's no wonder these super-powered people are more comfortable chatting than they are donning spandex and battling baddies.
Still, intriguing wrinkles abound. At least a few of the potential good guys seem somewhat reluctant to embrace their new powers and responsibilities. And maybe, just maybe, some of them aren't really heroes at all.     —B.B.
'Shark'Legally, there's a difference between abusing one's wife and attempting to kill her. And with that distinction, unbeatable defense attorney Sebastian Stark (James Woods) saves the day for his scumbag client. But when said scumbag advances to murder, Stark begins to doubt his career choice. Wracked with guilt, he decides to switch teams and lead the high-profile crimes unit for the D.A.'s office.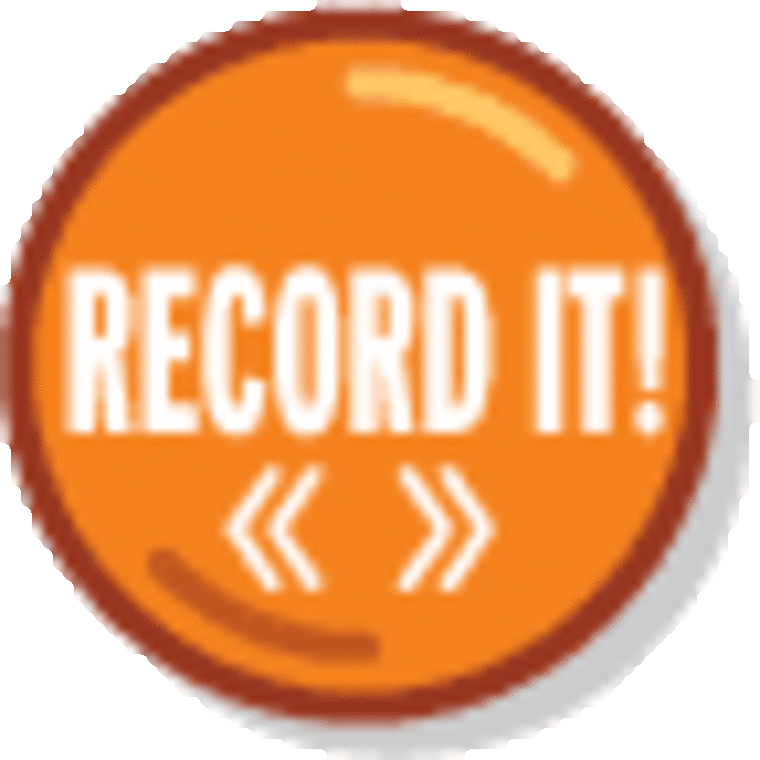 Bringing with him his "cutthroat manifesto" and an in-home courtroom purchased by his many hefty fees, Stark promises to show D.A. Jessica Devlin (Jeri Ryan) a thing or two about winning cases. In return he'll no doubt, learn a few things himself. Redemption arcs, both professional and personal, are swirling around him by the end of the pilot.
Clearly inspired by Fox's hit series "House," "Shark" (CBS, Thursdays, 10 p.m. ET) misses the mark. Sure, there's the disapproving female superior and the group of young professionals learning from his gruff-but-spot-on analysis, but Stark lacks the dark humor and cutting wit that makes House such an entertaining character.
So what makes "Shark" swim away from other legal eagle dramas? Oscar-nominated Woods. Viewers might tune in for the lead's star power, but don't count on them sticking around for the same old courtroom shtick.  —R.H.
'Friday Night Lights'Are you ready for some football? Based on the book and film of the same name, "Friday Night Lights" (NBC, Tuesdays, 8 PM ET) illuminates the highs and lows of small-town Texas high-school football.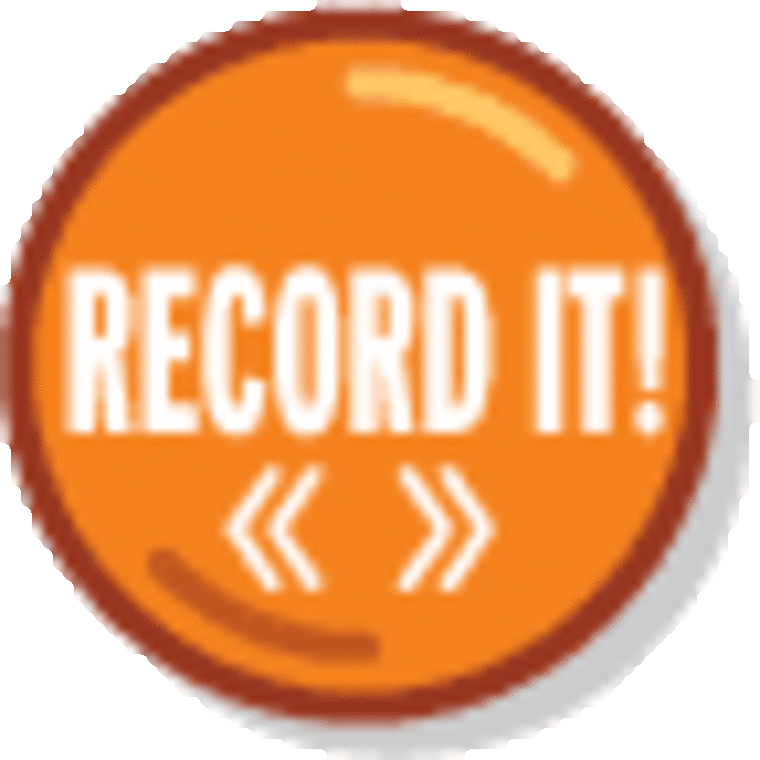 Viewers can probably already imagine the character lineup: new head coach who is pressured by both the community and his neglected family, choirboy quarterback and his loving cheerleader girlfriend, the backup quarterback who may never get a chance to play, talented but brazen African-American running back whose teammates treat him well on the field but shun him socially.
Like the film and book, the series has several dramatic veins to mine: the life-or-death seriousness of small-town football, the plight of celebrated high school players who are quickly discarded by their supporters, and the circumstances of the kids who don't play. While the plot and dialogue are predictable (an injury in the pilot is telegraphed early on), the teen relationship drama and gripping football action, as well as performances by television veterans Kyle Chandler and Connie Britton, should be enough to keep audiences intrigued.    —Kim Reed
'Runaway'When FOX's "Prison Break" was a hit last season, networks likely tried to figure out how to capitalize on the "wrongly-accused fugitive" theme. What about a whole family on the run? In "Runaway" (CW, Mondays, 9 PM ET), Donny Wahlberg plays Paul Rader, a lawyer who apparently was framed for murder. When Rader starts digging to identify the real killer, his family receives death threats. So Rader jumps bail and hits the road with his family to buy time to clear his name.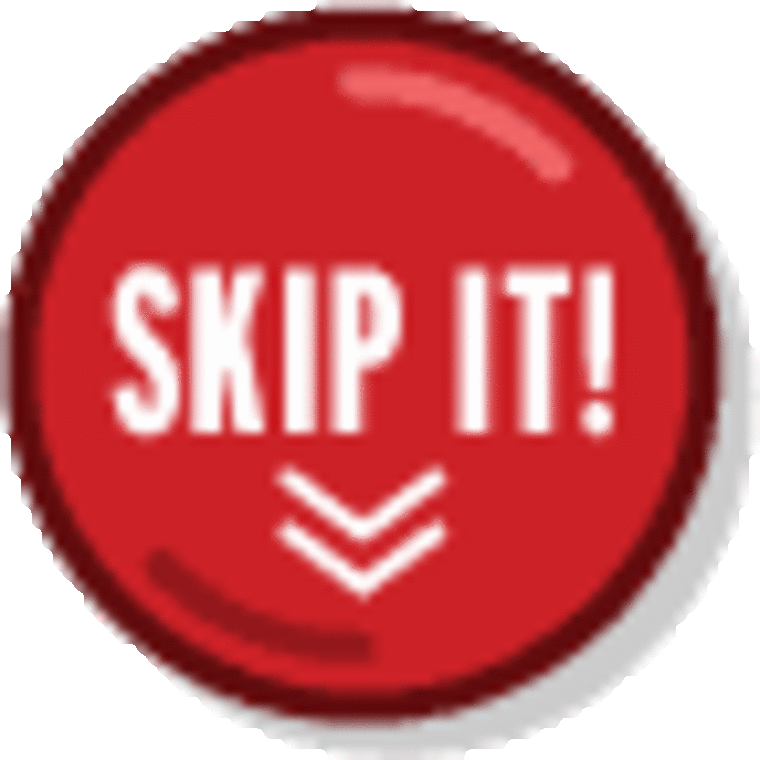 The tone of the series is uneven, sometimes jarringly so. When Paul's wife is pulled over and must fabricate a cover story on the spot, it's quite suspenseful. But the dramatic tension is undercut by the constant ribbing between the two adolescent siblings and the budding romance between Rader's teen daughter and her neighbor. In another weird transition, a wholesome family scene is interrupted by a particularly gory flashback to Paul at the murder scene.
Plausibility is a factor as well. Could the couple's 8-year-old son really keep up with their ever-changing identities? The acting is promising, but the far-fetched premise and challenging tone are off-putting.    —K.R.
'Men in Trees'"Northern Exposure" having taken its final bows over a decade ago, the producers of "Men In Trees" (ABC, Fridays, 9 PM) probably feel it's safe to present their Alaskan-set show to viewers without them remembering all the ways "Trees" has ripped off "Exposure." And they're probably right.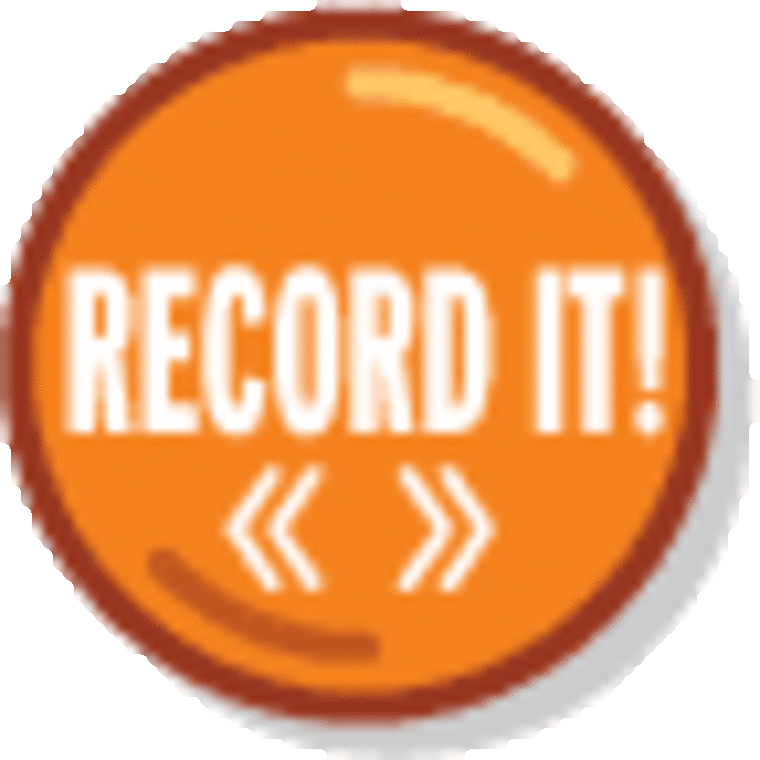 Despite any prejudices one may have against Anne Heche after reading her spacey autobiography, she is a pretty good actor; the appealing lack of artifice she brought to her role as Amanda on "Everwood" is also on display here in Marin, a relationship coach navigating a major life change. Somehow, even her chirpy voice-over is understated and winning as opposed to imbecilic and grating ("Ally McBeal," "Grey's Anatomy").
As on "Exposure," the locals in the small Alaska town where Marin finds herself marooned have some hickish qualities. But considering that the dudes of Elmo have a 10:1 advantage over the ladies, they are earnest and sweet; the crowd of workingmen who pack in to hear Marin lecture about dating might just break your heart. For a pilot, the first episode is not too clumsily expository, though Marin's choice to stay in Alaska is hardly a surprise. "Men In Trees" is charming and low-key, which is all one may require of a Friday-night show.    —Tara Ariano
'Brothers and Sisters'Next to "Studio 60 on the Sunset Strip," "Brothers and Sisters" (ABC, Sundays, 10 p.m. ET) probably has the most star-studded cast of the new fall shows. It also seems to be fraught with problems: It was the one pilot that didn't show up in critics' hands until just days ago, and numerous big names have left the show, including former producer Marti Noxon (of "Buffy" fame), and onetime lead Betty Buckley, who was replaced with Sally Field.
The remaining powerhouse cast includes Field, Calista Flockhart, Rachel Griffiths, Ron Rifkin and Patricia Wettig, with Wettig's husband Ken Olin behind the scenes. The show also landed a droolworthy timeslot, following hit "Desperate Housewives" Sunday nights on ABC.
Flockhart plays Kitty Walker, a conservative satellite-radio host who's living in New York, but weighing an offer from an LA-based national TV show, which would return her to the bosom of her large liberal family. Field is her mother, who's got issues with some war-supporting advice Kitty delivered to another family member. The family also is rich with issues that don't involve politics, including an apparent death, various relationship woes, and financial chicanery in the family business.
The cast is first-rate, especially Rifkin, Griffiths, and newcomer Dave Annable, who played nerdy Aaron in FOX's short-lived "Reunion." Field looks as agonized here as she did in "Sybil," but she's probably a good choice, and should clash memorably with Flockhart. It appears that the show will be combining regular familiar clashes with those brought on by Kitty's differing politics. Not a bad idea, but the personal battles work better in the pilot — references to blue and red states, Log Cabin Republicans, and Ron and Nancy feel forced. However, there's plenty of promise here. If the show can manage to play those a little more naturally, "Brothers and Sisters" might just be a family worth adopting.    —Gael Fashingbauer Cooper
'Kidnapped'
"What you can't seem to understand," a man named Knapp tells an FBI agent, "is you're the only ones playing by the rules." That line crystallizes the central conflict in "Kidnapped" (NBC, Wednesdays, 10 p.m. ET), which is less about a kidnapping than it's about the conflicting interests of those who want to recover the victim, the teenage son of a wealthy family.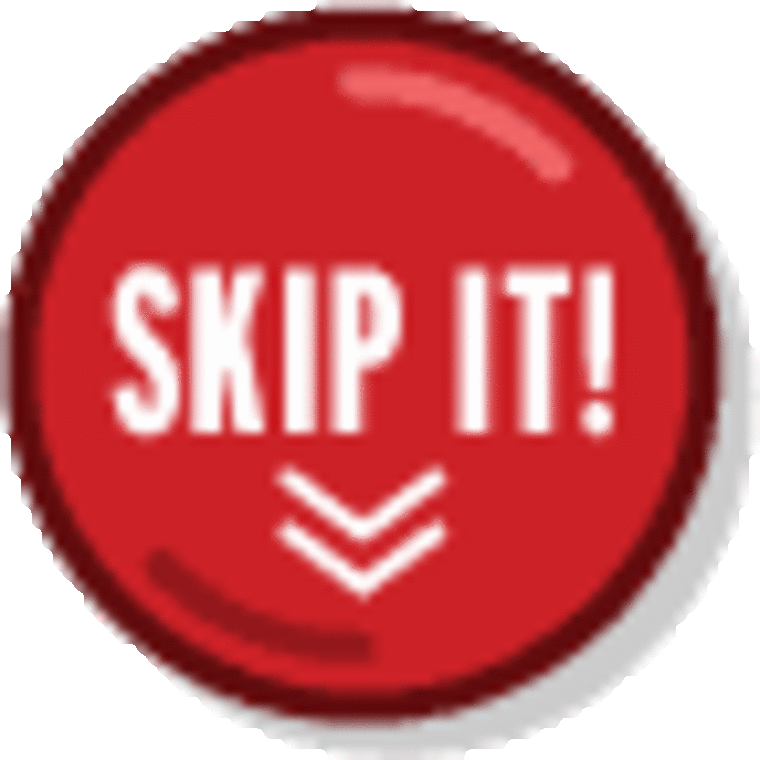 Unfortunately, it's yet another serialized drama, as the intriguing and well-produced concept is deployed in service of a story that may take even more than one season to unravel. With only one central kidnapping case to give the characters something to do all season, the series is facing a probably inevitable descent into absurdity.    —A.D.
'Desire' and 'Fashion House'
When the CW ate up UPN and the WB, that left a bunch of Fox-owned UPN affiliates without a network. Fox quickly created MyNetworkTV, which will provide 12 hours of weekly programming (8-10 p.m. ET/PT Monday through Saturday, local stations will fill in the other hours as they wish). The network is aimed at adults in the 18-49 age range, with a special focus on Hispanic viewers. Hence the two original network shows are both based on telenovelas, the limited-run soap operas so popular in Spanish-speaking nations. (See also: ABC's "Ugly Betty.")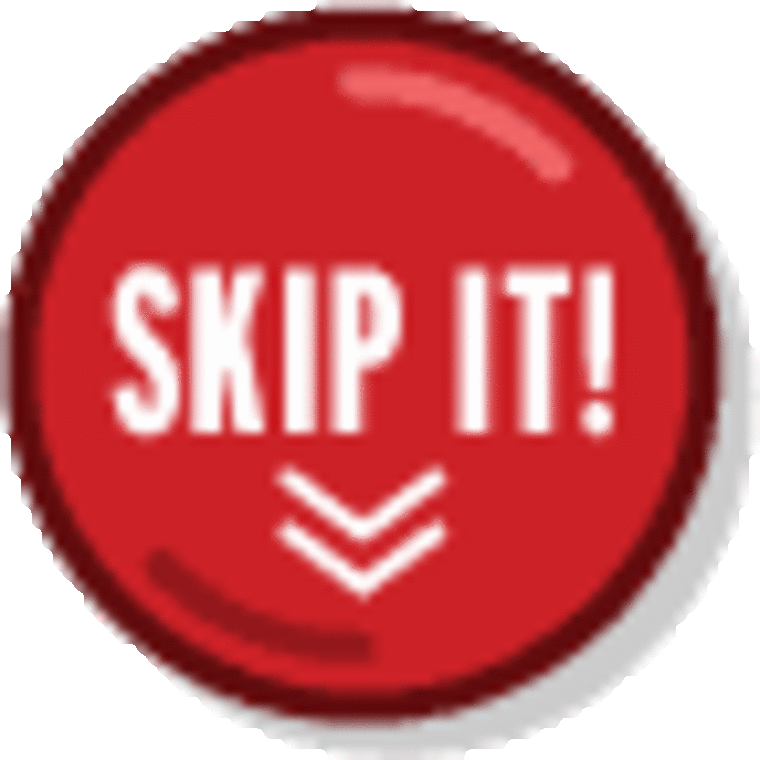 Of the two shows, "Fashion House" has received more attention, primarily thanks to its big-name stars, Bo Derek and Morgan Fairchild. They're old-school divas, totally fine with throwing people into the pool or . (Best line from the "Fashion House" pilot: "You did not just call me bitch, you skank!")
"Desire" features Sofia Milos and a cast of unknowns, namely Zack Silva and Nate Haden as hunky brothers Alex and Louis. Or, since their names are rather irrelevant, call them Ponytail and Bangs, as I do. Of course they're on the run from the mob. Of course they're in love with the same rich beauty. You know the drill.
But steamy soaps have their place, and for those who just can't tune in to these shows daily, but still want their fix of the addictive telenovelas brand of glamorous people, clothes, and cars, both shows will offer one-hour recaps on Saturdays. Now that's a brilliant move. Catch the Saturday show and you'll have pretty much condensed time, putting five (or 10) hours back in your week.   —G.F.C.