Bridget Jones is back, and this time she's dealing with an entire new range of nightmares: skinny jeans, social media and technology.
The book's title, "Bridget Jones: Mad About The Boy," was announced in a sneak peek Tuesday on TODAY.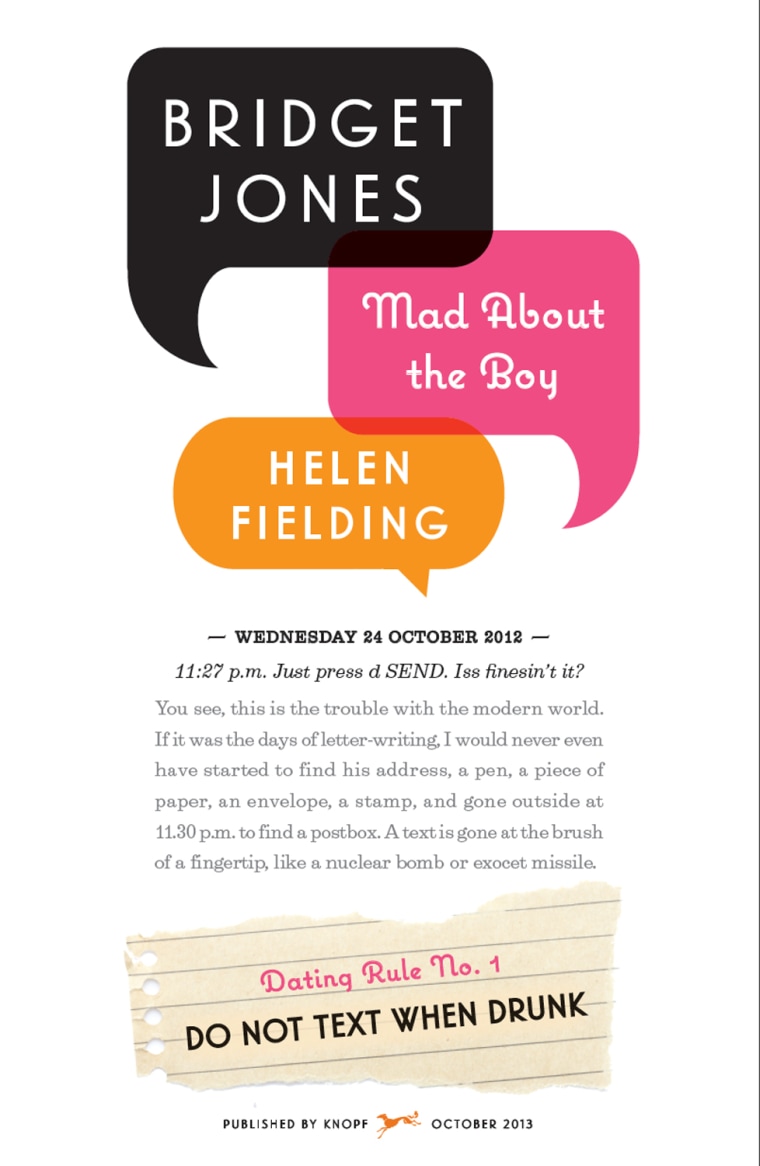 Author Helen Fielding's latest, which will be available later this year, wouldn't be a Bridget book if there weren't some dating tips. Her newest rule? "Do not text when drunk." In an excerpt, the entry reads:
"You see, this is the trouble with the modern world. If it was the days of letter-writing, I would never even have started to find his address, a pen, a piece of paper, an envelope, a stamp, and gone outside at 11.30 p.m. to find a postbox. A text is gone at the brush of a fingertip, like a nuclear bomb or Exocet missile."
The book follows the first two installments of the plucky singleton's saga. The first, "Bridget Jones's Diary," was made into a movie with Renee Zellweger, Hugh Grant, and Colin Firth, as well as the second, "Bridget Jones: The Edge of Reason." The latest book is available for pre-order now and will be released in October.
In the meantime, there's nothing left to do but celebrate with a glass of red wine and a stirring rendition of Celine Dion's "All by Myself."