In Miley Cyrus' new cover story for Marie Claire magazine, the pop star critiqued violent imagery depicted in Taylor Swift's music video for "Bad Blood."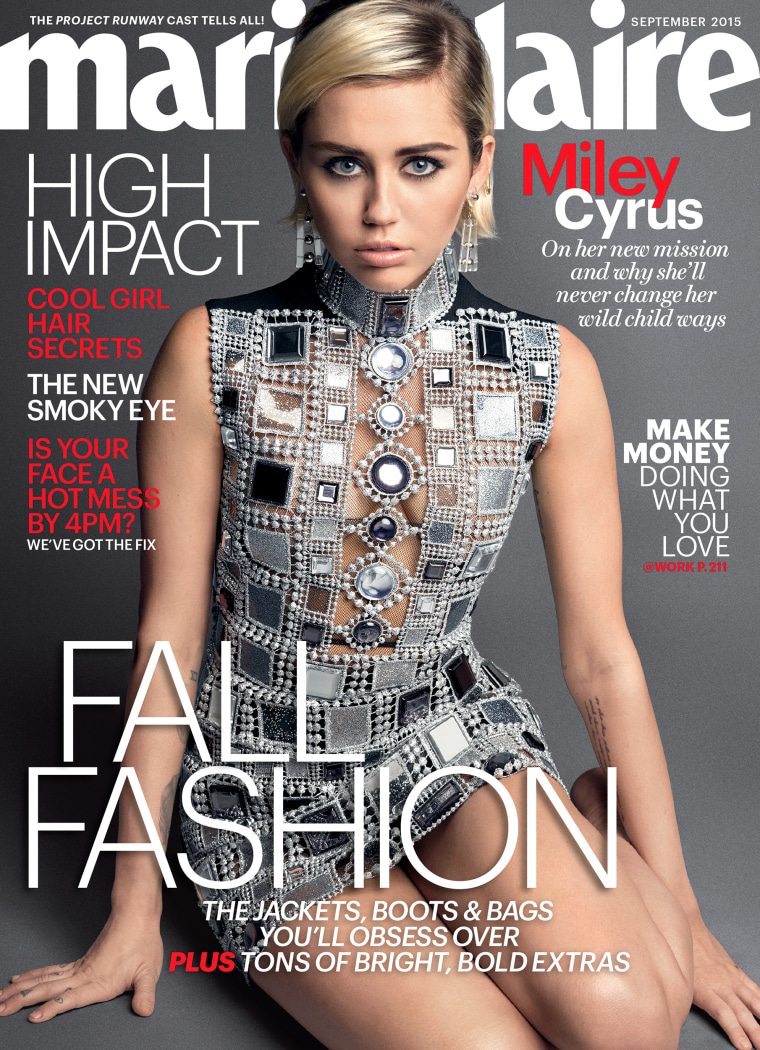 "I don't get the violence revenge thing," Cyrus, 22, told the magazine, whose September edition hits newsstands Aug. 18. "That's supposed to be a good example? And I'm a bad role model because I'm running around with my [breasts] out? I'm not sure how [breasts] are worse than guns."
This isn't the first controversy surrounding "Bad Blood." Soon after VMA nominations were announced in July, Swift exchanged some tense tweets with Nicki Minaj about the Video of the Year category, for which "Bad Blood" was nominated but Minaj's "Anaconda" was not. Later, Katy Perry — rumored to be the cause of said "Bad Blood" — appeared to rip Swift in a veiled tweet about pitting "women against other women." After two days of tense tweets, Swift apologized to Minaj, and those two titans publicly made amends.
Stylized like a modern action movie and nominated for three MTV Video Music Awards — including Video of the Year — Swift's star-studded "Bad Blood" video shows Swift and her allies armed with a wide array of weapons as they prepare for a showdown with a rival squad. In addition to rapper Kendrick Lamar, who's featured on the song, celebrities making "Bad Blood" video cameos include Karlie Kloss, Lena Dunham, Mariska Hargitay, Cara Delevingne and Cindy Crawford.
While discussing double standards in the Marie Claire interview, Cyrus also referenced Lamar, whose video for "Alright" is another Video of the Year nominee. "There is so much sexism, ageism, you name it," Cyrus said. "Kendrick Lamar sings about LSD and he's cool. I do it and I'm a druggie whore."
Up for four VMAs, "Alright" twice refers to the temptations of "Lucy," which is a common lyrical reference to, and slang for, LSD.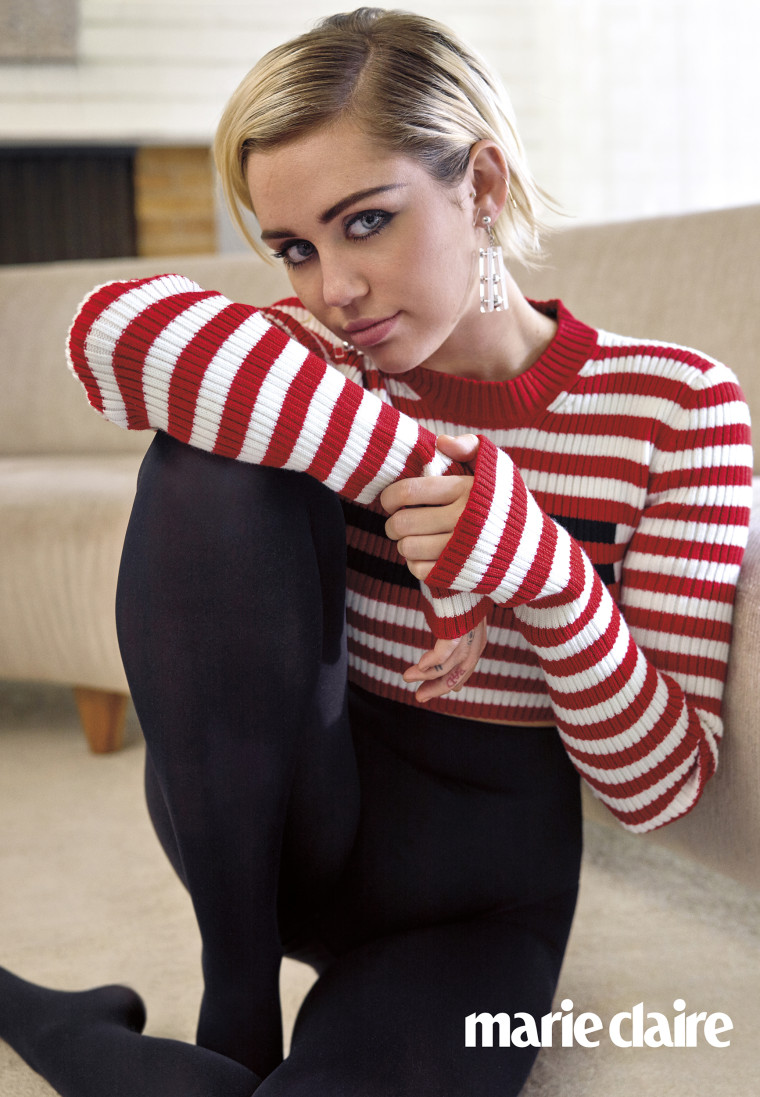 The Marie Claire interview also showcased a more introspective side to Cyrus, who said she feels "like a 15-year-old boy trapped in the body of a 22-year-old girl." Advocating for her nonprofit Happy Hippie Foundation, whose mission is to "fight injustice facing homeless youth, LGBTQ youth and other vulnerable populations," Cyrus offered Marie Claire candid thoughts about her own sexuality.
"A lot of us are born into some [problems], you know what I mean?" she said. "Lately, I've been talking a lot about my being gender-fluid and gender-neutral. And some people snarl at that. They want to judge me. People need more conventional role models, I guess. But I just don't care to be that person."
Follow TODAY.com writer Chris Serico on Twitter.