It's a day filled with deceptions, frights and tricky situations. So when Netflix decided to celebrate April Fools' Day with a surprise John Stamos takeover, we had just two things to say about it: "Whew!" and "Have mercy!"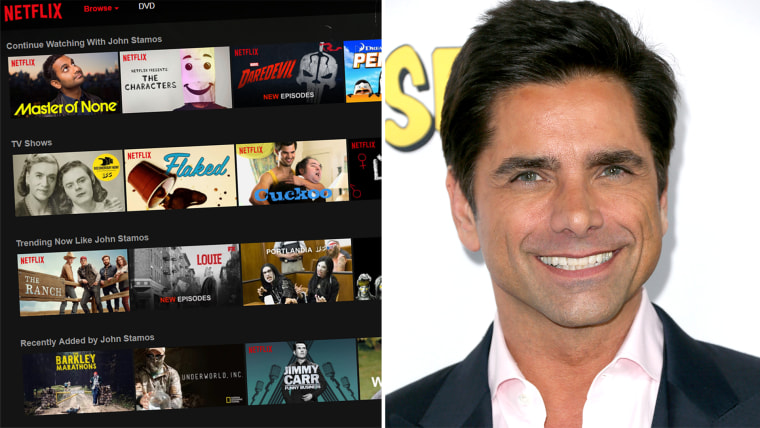 Users who logged into Netflix to watch their favorite films and TV shows Friday were greeted with a whole new Stamos-inspired menu of options.
Gone were simple categories, like New Releases. Now there's the opportunity to watch New Releases Which Suffer From a Distinct Lack of Stamos.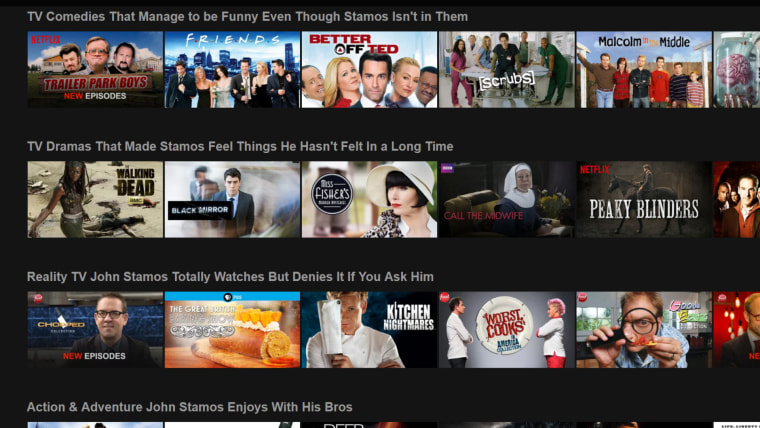 We've got to say, this one-day-only event is really more of an upgrade than a prank.
MORE: John Stamos shows off his derriere in magazine shoot photoshoot
Here are a few of our favorite Stamos-enhanced categories:
Popular Like John Stamos Was in High School
TV Comedies That Manage to Be Funny Even Though Stamos Isn't in Them
Reality TV John Stamos Totally Watches But Denies It if You Ask Him
Action & Adventure John Stamos Enjoys With His Bros
Classic Movies That Have Aged as Gracefully as John Stamos
Horror Movies That Give John Stamos the Heebie-Jeebies
Independent Films Starring Actors Less Rich & Famous Than John Stamos
And there are plenty more where those came from.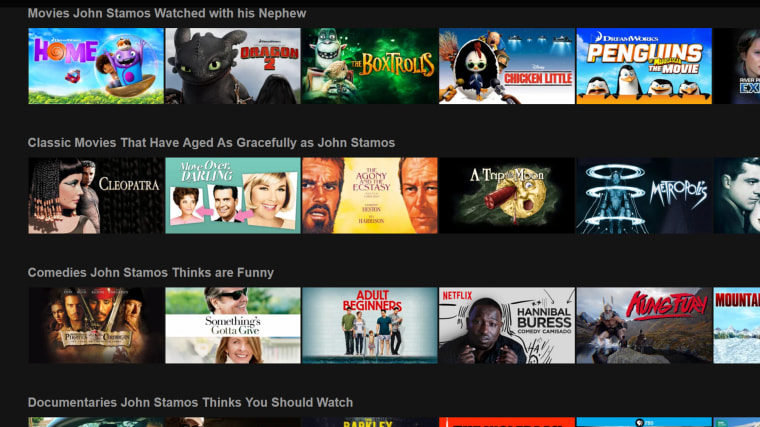 Of course, Netflix has had an extra dose of Stamos online ever since the February debut of its "Full House" reboot, "Fuller House." But as for this wall-to-wall Stamos redo, the actor was definitely in on it.
He even starred in a very tongue-in-cheek mock trailer for a new (but not-at-all real) Netflix Original documentary called "Stamos: A Human, Being."
Follow Ree Hines on Twitter.