Former South African leader Nelson Mandela, who died Thursday at 95, was represented in the pop-culture and entertainment world in numerous ways, from movies about his life to fictional "Cosby Show" grandchildren being named for him. Here's a look at how his strong presence influenced the world of the arts.
Mandela in the movies
Mandela's life and times have been depicted in numerous movies, with notable actors playing the part, many to high acclaim. Idris Elba gives a critically applauded performance in the new biopic, "Mandela: Long Walk to Freedom," which is just opening in American theaters. (Elba was one of many celebrities to publicly mourn Mandela's death.) In the 2009 film "Invictus," Morgan Freeman plays Mandela, with Matt Damon as the captain of the South African rugby team, the Springboks. Both Damon and Freeman were nominated for Oscars for their roles. In 1997's TV movie, "Mandela and de Klerk," Sidney Poitier was nominated for an Emmy for his role as Mandela. Danny Glover played him (with Alfre Woodard as Winnie Mandela) in the 1987 HBO movie "Mandela." Dennis Haysbert and David Harewood have also portrayed Mandela onscreen. And in 2014, Terrence Howard and Jennifer Hudson will star as Nelson and Winnie Mandela in "Winnie Mandela," based on her biography.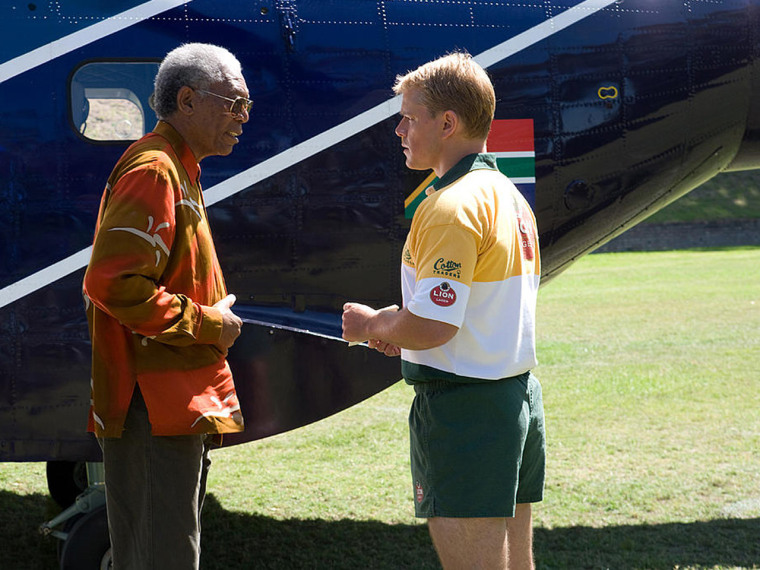 Robben Island in reality TV
The multiple-Emmy-winning reality show, "The Amazing Race," takes its contestants around the world on a whirlwind month-long competition where racers must complete various challenges. In the season that aired in 2002, teams traveled to South Africa, While there, they visited Robben Island, the infamous Cape Town prison where Mandela was imprisoned. While there, teams were tasked to find Mandela's own cell to receive their next clue.

View images of civil rights leader Nelson Mandela, who went from anti-apartheid activist to prisoner to South Africa's first black president.
'Cosby' twins
Cliff and Clair Huxtable's oldest daughter, Sondra, wasn't as much of a regular character as Denise, Theo, Vanessa and Rudy. But the Princeton graduate did earn a major plotline about her romance with goofy Elvin Tibideaux, whom she wed in season four. When Sondra gave birth to twins, the "Cosby Show" continued its tradition of honoring African history and tradition, and named Sondra's children Nelson and Winnie, after Mandela and his then-wife.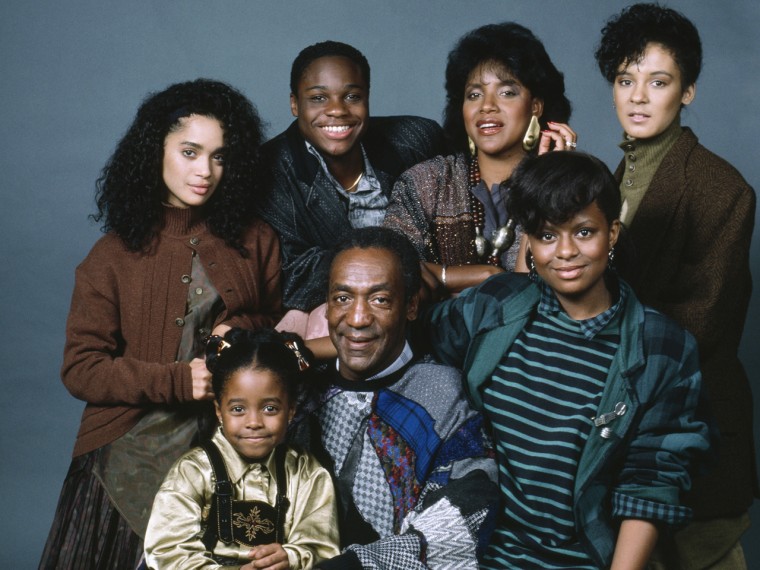 Sing out for freedom
Mandela has also been honored in song, especially with the song "Nelson Mandela," first performed by The Specials in the mid-'80s. "21 years in captivity, shoes too small to fit his feet," run part of the lyrics. Elvis Costello and Simple Minds are among the artists who've performed, or helped perform the song, which reached No. 9 on the U.K. charts. And in 1985, Stevie Wonder won an Oscar for the hit song "I Just Called To Say I Love You," from the movie "The Woman in Red," and said in his speech, "I would like to accept this award in the name of Nelson Mandela." The dedication drew the ire of the South African government, which banned his music from the South African Broadcasting Corporation's radio airwaves for 9 years, a ban that ended only when Mandela became president in 1994.