Neil Young appears to have confirmed that he has married Daryl Hannah in a message voicing his support for gun control in the wake of the deadly Pittsburgh synagogue shooting.
Young, 72, snuck in a reference to Hannah, 57, as "my wife" in a message on his website on Wednesday about the release of the emotional live video of his song "Ohio," which he wrote after the deadly shooting at Kent State University.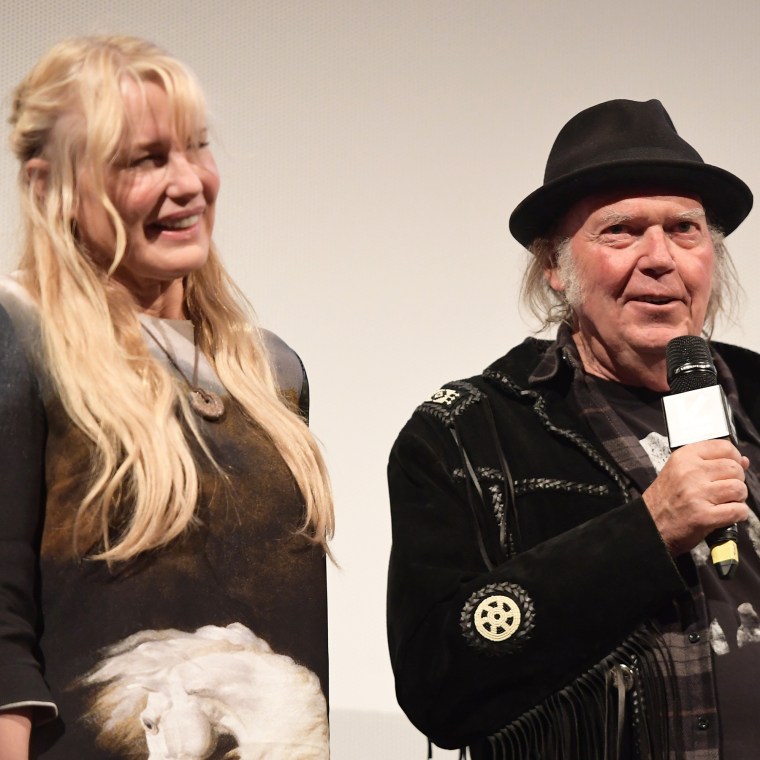 "'Ohio' was written back in 1970 after seeing the cover of a magazine with a young girl kneeling beside her fallen friend," he wrote, adding that the shooting by Ohio National Guardsmen that killed four students and wounded nine others during a Vietnam War protest was a "pivotal moment in our history. It was a pivotal moment for me.
"Today we see what we have become. With no real laws protecting us from guns, and with politicians supporting the NRA because the NRA supports them, we are not well represented.
"Today's students are brave, demanding change in violent times,'' he continued. "We stand with them. They are us. We are them. This has been going on for far too long. My wife Daryl and I put this video together for you to reflect on."
He ended with a plea for everyone to go out and vote in next week's elections.
The reference to Hannah as Young's wife appeared to confirm an August report by People that the two were married in two ceremonies, one on his yacht in Washington state and another in California.
It's the third marriage for the singer-songwriter and the first for Hannah. Young began dating the "Splash" star in 2014 after divorcing his second wife, Pegi, after 36 years of marriage.
Young spoke about their relationship in March while promoting the movie "Paradox," a fantasy western musical directed by Hannah. Young created the soundtrack for the film.
"We're very lucky to have found each other,'' he told Yahoo at the time. "I'm eternally thankful for the opportunity to share my life with her, and she feels the same."