He's an astrophysicist, cosmologist, TV talent, author, podcaster and now Neil deGrasse Tyson is adding late-night host to his impressive resume.
On Thursday, the "Cosmos" star visited TODAY and explained why now is the time for a science talk show.
"What pulled me in is there's this appetite for science and the universe that is rising," Tyson told TODAY's Matt Lauer. "I think science is trending."
And so, with his new show "StarTalk," Tyson is jumping on that trend with a new take on the typical nighttime talk show.
"There's no band," he explained. "It's not what you think. It's only once a week, and we're not going to track the latest current events. It's really an exploration, a celebration of what it is to think like a geek."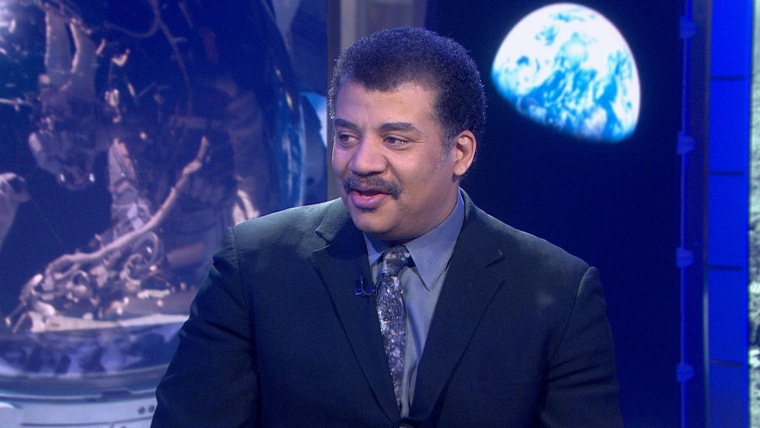 What Tyson will have is a standup comedian sidekick and a wide variety of guests. But don't expect those guests to be academics. He said he's "erasing the line" between science and pop culture, and as such, Tyson's focusing on the geek within all sorts of famous figures — including former President Jimmy Carter, "Dark Knight" director Christopher Nolan and "Star Trek" star George Takei.
That interesting lineup goes to prove Tyson's bigger point — science is everywhere.
"It's not something you can step around or over, and say, 'That's science, and I'm not about science,'" he said. "Science is about you."
"StarTalk" debuts on the National Geographic Channel Monday at 11 p.m. ET. And stay tuned for a whole lot more "Star Talk" — NatGeo put in an order for a second season before the first one premiered.
Follow Ree Hines on Google+.